Summary: In this post we are proud to present our picks for the 11 very best smart remotes for your smart TV, home theater, and smart home devices in 2019.
So What Are the Best Smart Remotes of 2019?
Logitech remains a dominant force in the smart remotes space, but there are some really great and innovative products from other companies too.
While about half of the best smart remotes on our list come from the undisputed king of remotes (Logitech), we also have some neat picks from Caavo, Sevenhugs, Flipper, and even Amazon too. This was not the case a over year ago. Here are our picks for the 11 best smart remotes you can buy today:
Quick Comparison Table
Here's a table that shows all of our picks along with pricing so you can get a sense at a glance.
We go into each of the remotes in more detail below. In addition, we provide links off to detailed product reviews where available.
---
#1

Logitech Harmony Elite
The Harmony Elite is still our top pick for the best smart remote control today for four main reasons.
First, with its cool swipe-and-tap color LCD touchscreen, sleek design, and customizable buttons for most functions, the remote is as functional as it is good looking.
Second, with Logitech's ever growing database of over 270,000 supported devices that include smart home as well as home theater equipment..chances are if you own it, the Elite can control it. Third, support for Alexa, Google Assistant, AND Apple Homekit means it provides the broadest support for smart speakers out of any remote we have tested. When paired with Homebridge, you can control the Harmonony Hub with the homeapp for iOS and your voice.
Finally, Activities like "Watch TV," "Date Night," or "Good Morning" can be just plain magical. For example, you could set a Good Morning activity to Slowly dim on the lights, open smart blinds, turn up the heat using a smart thermostat, and tune your TV to your favorite morning news.
Check our all-time-favorite Harmony review of the Elite from TeQreation here:
Pros
WAY cool design with color LCD screen
Broad device compatibility
Broad smart speaker support
Activities automatically automate tasks
Can control devices in closed cabinet and behind walls
Cons
Customers complain that setup could be simpler, especially with the app
Techies complain about lack of API to make changes programmatically [e.g., interfaces to add additional RF devices to program].
The Bottom Line
This is the best remote that you can buy today. Bar none. You can read our full review of Logitech Harmony Elite here.
---
#2

Harmony Ultimate One
The Harmony Ultimate remote as the predecessor to the Elite in and in most ways it has a similar design. Both include an LCD screen, both allow you to control up to 15 devices and both support infrared, Bluetooth, and radio frequency devices. The pair also certified for use with Alexa, and you can use voice control with Google Voice and Apple Siri too.
Thanks to Linux Tech Tips for the honest review of the Ultimate:
While the company has discontinued manufacturing this model of the remote, it is still available for purchase on Amazon. Logitech will also continue to support it, and there are extensive forums available online that you can leverage to solve just about any issue that comes up. It used to be the Ultimate shipped without a hub, but this is no longer the case. The major differences between the Elite and Ultimate are as follows:
The good news is that it comes at a cheaper price. If you want to control smart devices as well as home entertainment devices, just make sure it ships with the Harmony Hub [which is required for smart home control].
Pros
Provides 90% of same functionality as Elite
Looks and behaves almost identical to the Elite
Less expensive
Cons
Display quality is not as nice as Elite
Button placement is better on the Elite, making it easier to navigate
Elite has additional physical buttons that are a fan favorite for smart home control
Bottom Line
While not as nicely designed as the Harmony Elite, the Ultimate One comes very close in functionality for less money. If you want to read a more detailed comparison of the Harmony Elite versus the Ultimate, we recommend that you check out this post.
---
#3

Caavo Control Center
As we've recently covered in our Caavo Control Center review and separate comparison to Logitech Harmony, Caavo's recent price cut makes this remote worth a look if you only need to control up to four devices.
The heart of this hired wired USB remote is the Control Center, or hub, into which you plug in all of the devices you want to connect.
Thanks to our friends over at TWiT for the spirited debate about this remote. You guys crack us up.
This remote shines in three main areas.
First, set up for the devices in Caavo's growing data is super simple. The unit recognizes the device then steps you through any steps required to configure it right on your TV screen. This is in stark contrast to Harmony's set up which requires you to plug in the remote into a PC in order to set up your devices.
The second area where this remote shines is in its Search capability that lets you search across live TV as well as streaming media. The search is unique in that it will search across all your services [Roku, Amazon Prime, HBO, FireTV, AppleTV, etc.] and present with a list of results from which you can choose. For example, Game of Thrones Season 1 is free to me as HBO subscriber but I might be inclined to pay big money for it on Amazon if I wasn't aware that HBO has it an option.
Finally, Caavo also offers curated content that includes ratings, reviews and recommendations on what to watch. This can be great if like me you've already binged watched most of the popular shows out there.
It is important to note that there are some caveats with this remote. The biggest is the limitation to four devices. This might be enough for many consumers today, but could surely be limiting as more devices come online. The company also requires an inexpensive subscription for access to full functionality. Amazon offers packages including a pricing package with lifetime membership, but it puzzles us as to why the company didn't just build this in. Still this is one of the best smart remotes that we have tested.
Pros
Set up for devices Caavo recognizes [most major brands] is simple and done using your TV screen
Cons
Four device max could limit expansion as more devices become available
Bottom Line
If you're obsessed with binge watching streaming media content and want to control a handful of devices without a lot of fuss, this remote is for you. You can read our brand new Caavo review here.
---
#4

Logitech Harmony Hub
The Logitech Harmony Hub is the smart remote sans the remote! Now what in the heck does that mean, you ask? Well, the Harmony Hub does not include a physical remote. Instead, you control your devices using your smart phone or tablet. With the prices of tablets at all time lows, there are some really cool configurations you can create using the Hub and a smaller tablet.
The best thing about the Hub is that you get all of the features of other Harmony Hub based products like the Elite and the Companion. This includes one-touch Activities [Watch a Movie] as well as Alexa /Google for voice control. Unless you are joined at the hip with your phone, though, there are some drawbacks to not having a physical remote. The main issue that is the app needs to be open in order for this to work. This extra step can be slighting annoying if you just want to do something simple like quickly turn down the TV volume. However, if you setup the hub to work with your smart speaker for basic commands like volume control [i.e., Alexa, turn down the TV] this problem goes away.
At the end of the day, it's all about personal preference. A friend of mine uses a single tablet to control both his TV and smart devices using the Harmony Hub. He loves it and calls me a dinosaur for using a physical remote [I have the Neeo which has since been discontinued]. Anyhow, if you like the idea of using your phone to control your entertainment experience, the Hub is definitely worth considering.
Pros
No physical remote means less clutter
Control both smart home and home entertainment using your phone
Nearly all of the same features you get with the Harmony Elite and other Hub based remotes
Supports activites like "Watch a Movie"
Works with Amazon Alexa and Google Home for voice control
Cons
There is no physical remote
Limited to control of eight devices
Navigating TV with your phone takes getting used to
No haptic feedback on smartphone like you get with the Elite
App must be open to work
Setup takes a bit of work; we recommend using the computer-based set up and NOT the mobile setup option
Only supports up to 8 devices
Bottom Line
If you are comfortable using your phone or tablet instead of a physical remote to control your TV and smart devices, the Hub is worth a look. You can review our full review of Harmony Hub here.
---
#5

Logitech Harmony 950
Coming in at number 5 on our list of best smart remotes for home theater and smart home is the Logitech Harmony 950. We are a bit surprised that Logitech still sells this remote separately from the Elite. Our guess: it is likely they will discontinue sales soon. Why? Smarthome stuff is becoming more and more pervasive, and the 950 will not work out of the box to control your smart home devices.
So why is it even on our list? Well, it is nearly identical to our top pick the Harmony Elite remote in every other way. In fact, the remote itself is identical. You get the LCD screen that we love for control of your home entertainment. We have a detailed review of the 950 vs the Elite here. But we will summarize the pros and cons for you below just the same.
The bottom line is that if you want a Harmony remote that does not include the Hub to control smart home devices but does control your home entertainment experience, the 950 is worth a look. One scenario we have seen is customers who already have the Elite buy a 950 as a second remote. It will work with the Elite's Harmony Hub and to in effect become a 2nd Elite. Another scenarios is customers who own and love the Elite might buy this to control a home theater room on a separate floor of their home.
Pros
One touch activities, will power on home entertainment devices to the desired settings
LCD touchscreen is same as Elite – swipe and tap with haptic feedback
All buttons are back lit
Works with Harmony's database of 270,000 devices
Cons
No Hub, which means no smart home control
Doesn't work with Alexa, Siri, or Google Voice
Customers complain about issues with refurbished models [stay away]
Will not control
Bottom Line
The 950 is the Elite without the Hub. It's great for someone who doesn't give a hoot about smart home stuff but wants the coolest remote money can buy. Oh, it makes a good second remote for someone who already owns the Elite [with a Hub].
Here is our full review of the Logitech Harmony 950.
---
#6

Logitech Harmony Companion
Logitech Harmony Companion is really a stripped down version of the Harmony Elite. You reap most of the same benefits of the Elite with this remote too. And it's less expensive. The biggest and most obvious difference is that it doesn't include the LCD screen. Another difference is that you can only control up to 8 devices [as opposed to 15] with the Elite. There is also no charging station, although the replaceable coin cell battery almost makes this a plus. Why? The battery will last up to a year so you can eliminate the hassle of having to keep charging this remote. The batteries are pretty cheap to replace too.
The Companion comes with the Harmony Hub, which means that you get to control your smart home devices as well as home entertainment stuff. Additionally, you get full support for Alexa and Google Home for hands free voice control. All in all, this remote is a great value if you are looking for a budget option to control your smart home devices as well as your home theater setup.
Pros
Many of the same benefits as Harmony Elite
Less expensive that higher end Harmony options
Replaceable coin cell battery life lasts up to a year
Can control smart home devices as well as home entertainment
Amazon Alexa and Google Home for voice control
Supports automated activities i.e., "Watch a Movie" dims lights and fires up TV, audio system, and switches to Netflix
Cons
No cool LCD touchscreen
Buttons aren't backlit
Smart home control buttons are limited in their scope
Limited to control of eight devices
Bottom Line
This is the poor man's Harmony Elite, an all-around outstanding smart remote without the cool smart screen. Read our full Harmony Companion Review here.
---
#7

SevenHugs Smart Remote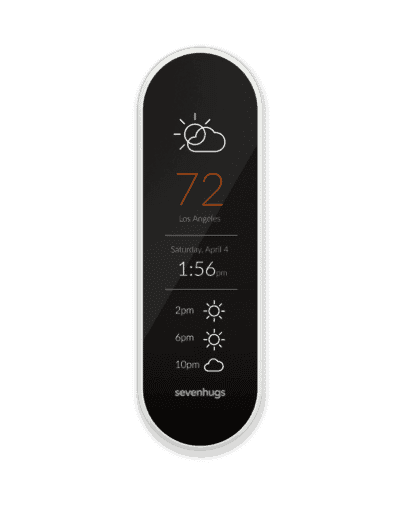 The SevenHugs Smart Remote won't integrate with your digital assistants like Amazon Alexa or Google Home. It also has limited device support in comparison to Logitech Harmony [database of 30,000 compared to Harmony's 270,000].
However, this remote does have a very special feature that makes it a worth contender out of all the other universal remotes we tested.
After it is set up, it will automatically detect which device is in its crosshairs. Point the remote at your TV, and it will display the controls for your television. Point it at a smart light and it will display controls to dim the lights and change the color of the bulb if applicable. This innovative adapative display is where the magic happens with this remote. It makes controlling both smart home and home entertainment devices with a remote simpler than with any other remote we tested.
Thanks to Engadget for the usual helpful video review:
While the device database is limited, it will let you control major brands of:
TVs and Projectors
Media Players
Cable and Satellite Devices
A/V Devices
Game Consoles
Lights
Speakers
Thermostats
Battery life is short. It will only last two days on a full charge, which makes us a little sad. On the plug side, it does display the weather by default on its elegant and simple LCD interface. It also has a lost and found button in the event that you misplace the remote.
Pros
Intelligently updates LCD controls for devices you are pointing at
Supports custom scenes to perform multiple actions at once [i.e., Netflix and chill]
Lost and found button if you need to find the remote
Displays weather and time by default which is kinda neat
Cons
Battery life is super weak at only two days; this is most common complaint from customers
No support for smart speakers, which means no voice control
Not available for purchase on Amazon.com; you can see it at Best Buy here
Requires you to place room sensors [ideally on walls] of you home
No native support for SmartTV apps
It's expensive
The Bottom Line
This is a very innovative approach which makes it one of the best smart home remotes for control of both smart devices and home entertainment. The adaptive display brilliantly adapts to whatever you are pointing at. You can read our full Sevenhugs vs Logitech Harmony review here.
---
#8

Logitech Harmony 650
The Logitech Harmony 650 has for a long time been Amazon's pick for Best Value universal remote control. The remote is classically styled although it does include a color screen displaying favorite channel icons. Customers who own this remote love it. It does not include a Harmony Hub, which means that it cannot control your smart home stuff, and it doesn't work with smart speakers like Alexa and Google Voice. However, it does allow you to consolidate up to eight remotes at a very reasonable price.
Batteries and battery life are what you expect from a traditional remote control. Two AA batteries are required and Logitech recommends using Polaroid batteries for best results. Like the other remotes in the Harmony line, the remote will work with Logitech's ever growing database of devices [about 225,000 devices from 5,000 brands]. System Requirements for required computer based set up are Windows XP, Windows Vista, Windows 7 or Windows 8,Mac OS X 10.6 or later. With Harmony's guided online setup, you connect the remote to your computer input basic details about your equipment. The online software will then step you through the setup process.
Pros
Traditional ergonomic design feels good in the hand
Excellent button layout and placement
Easy to read color LCD screen
Lights up by motion [e.g., raise to wake]
Supports custom sequences /macros for home entertainment devices
Super affordable for a Logitech Harmony remote
Cons
Limited to control of eight devices
Requires an Internet connected computer in order to program it
Can't send signals through walls [infrared only, so requires line of sight to devices]
Customers complain that it is difficult to add Favorites
Unable to control FireTV
Requires internet connected PC to program
The Bottom Line
This is a good universal remote with a traditional design that adds a color LCD for Favorites. It won't be the talk of your next dinner party but functionally it works well. Want to know more? Read our full review.
---
#9

Amazon FireTV Cube
Bah! Who needs a remote control anyways? LOL. With Amazon FireTV cube, you can adjust the volume, change channels, check the weather, stream your favorite movies and shows all without lifting a finger. Literally! How? It lets you do everything with your voice using Alexa.
Our thanks to Digital Trends for the unboxing and super thorough overview of the Amazon Fire TV Cube. We think this beats the Roku Ultra too.
A cross between Amazon Echo and FireTV, the little cube is a must buy for anyone who hates having to hunt for the remote between the couch pillow cushions. I actually left my remote in my freezer once, but that is a story for another day. The FireTV cube features a built in Alexa speaker, far-field voice technology that hears you from any direction and from across the largest of rooms, Ethernet support, and TV and device control with the included Alexa voice remote. Amazon customers rave about this product.
Pros
Control your TV with your voice
Can check the weather listen to news even with the TV off
Can be used as a substitute for Echo to control smart home devices
FireTV gives you access to over 500,000 movies and TV episodes many of which are free through Amazon Prime
Cons
Doesn't include an HDMI cable, so you need to purchase one separately
Still some design quirks such as audio problems that may require you to reboot the device
Customers complain that ads displayed on the Home screen can be obtrusive
Bottom Line
We think this is the future of TV and device control. Ten years from now remotes as we know them will probably be obsolete. Check out our FireTV post here.
---
#10

Flipper Remote
The Flipper Remote won't control your smart home stuff and it is limited to just two devices. But that's not the point. The point of the Flipper remote is to be simple, simple, simple. Its small size and limited and large buttons make this an ideal remote for the elderly. It generally solves a single problem, that is it helps you avoid the dreaded phone call from parental /grandparental units that say they "lost Jeapordy on the TV" and can't get it back. Learn more in our full review.
Pros
Simple design that hides buttons seniors don't need to see
Five buttons total on front
Provides a single simple remote for cable and TV
Super inexpensive
Easy setup
Cons
Limited to two devices
No support for Favorites
Bottom Line
If you're looking for a simple remote for mama, papa, grandma, or grandpa, this remote provides a simple solution. Read our full Flipper review here.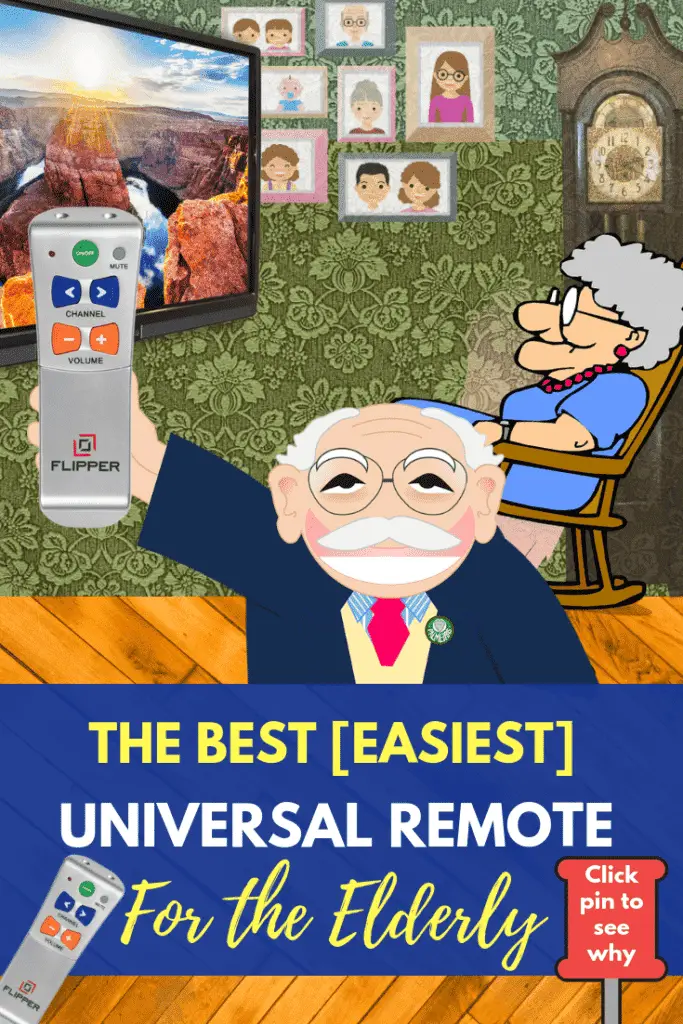 ---
#11

Logitech Harmony Smart Control
In many ways, the Smart Control is very similar to the Logitech Harmony Companion. In fact, it is nearly identical to the Companion in every way from a functionality perspective. It will also control up to eight devices, including smart home stuff and Alexa. The main difference is the design. The Smart Control comes with a smaller, lighter remote that is liked by some customers. However, other customers complain the buttons are too small. You can read our full comparison of Harmony Companion vs Smart Control here.
Thanks Tech with Brett for the helpful review:
Pros
You can control up to eight devices using remote or smartphone
Included Harmony Hub means you can control smart home stuff as well as home entertainment equipment
Works with Amazon Alexa and Google Home
Supports activities like "Watch a movie"
Smaller, svelte shape of remote feels good in the hand
No line of sight required for components [unlike the 650]
Inexpensive
Cons
Customers complain that the buttons on this remote are too small
No LCD screen
Limited functions on the physical remote
Smartphone app is very difficult to use for setup; we recommend PC-based setup instead
Bottom Line
If you believe smaller is better when it comes to a remote control, you might like this better than the bulkier Harmony Companion. Check out our full review comparing the two here.
---
The Best Smart Remotes for TV, Home Theater & Smart Devices: What Do You Think?
We hope you enjoyed our review of the best remote controls for Smart TV, smart home, and home theater.
So what do YOU think about these universal remote controls? Do you agree with our picks? Perhaps there is a product you like better than didn't make our list?
Do you plan on buying a universal remote to control your home entertainment? How about a remote for your smart home devices?
Would you leave us a comment and let us know?
Also, if you liked our review, would you mind sharing it using any of the social media buttons on this page?
---
You Might Also Like
If you enjoyed reading this, you might also like some of our other articles. We'll list a few of them here.
Harmony Comparison Chart: Epic 2019 Guide/Infographic
Caavo Remote Review 2019: Control Center Makeover, HDR & IFTTT for Less
Harmony Elite 2019 Review: 10 Reasons This Smart Remote Still Rocks
Logitech Harmony Companion Review [and Comparison vs Smart Control]
5 Magical Things You Can Do With Logitech Harmony and IFTTT Recipes [with Examples]
---
About the Author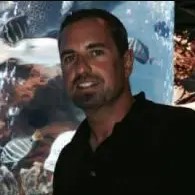 Tim "Tec Timmy" Brennan is a senior technical writer and serial entrepreneur, currently spending his nights and weekends blogging about all things technology. His primary areas of interest include smart homes, smart speakers, and universal remote controls like Logitech Harmony and Neeo. He is a father of two, gadget nerd, Star Wars nut, Walking Dead superfan, and loves a good taco. He might also have a crush on Alexa. Brennan is founder at Writeinteractive, Inc., a blogger at oneSmartcrib.com and a regular contributor to UniveralRemoteReviews.com. He holds a B.A. in Journalism from Northeastern University. For more than two decades, Brennan has worked as a technical writer in the Greater Boston area for organizations that have included General Electric, Liberty Mutual, Biogen, and MIT.
---
Amazon Associates Disclaimer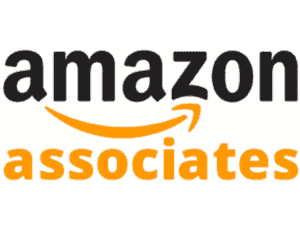 This article includes affiliate links to purchase products directly from Amazon.com. As an Amazon Associate, we may earn a commission when you buy products on Amazon using these links. There is never any additional cost to you. You pay the same price that is listed on Amazon for everyone. We use the proceeds to fund the expenses related to our blog, including the cost of hosting, WordPress plugins and so forth. We thank you very much for your support. Please bookmark us and tell your friends!
Keywords: best smart remotes 2019 universal control smart tv home theater logitech caavo sevenhugs amazon firetv elite ultimate 950 650 hub companion smart controls smarthome