Affiliate Disclosure
As an Amazon affiliate, I earn from qualifying purchases.
Summary: In this Caavo remote review, I weigh the pros and cons of the Caavo Control Center including its new HDR compatibility, new IFTTT functionality, and lower price.
Pros and Cons
Let's kick this off with the pros and cons of this remote.

Pros
Searches across all media services to find content.
For content that appears across multiple services (e.g., Game of Thrones on Netflix and Prime) it lets you choose which service to watch.
You can use Alexa or Google Voice to bring up your favorite shows and specific episodes.
Find Remote feature helps you find "lost" remote.
The super-simple remote is probably much like the one you are already using with your Smart TV.
A dashboard of curated lists made by editors, influencers, and other Caavo users helps you decide what to watch.
The price of entry has recently dropped dramatically from $400.
Set up is plug and play.
Now works with IFTTT, which will allow you to control over some home devices.
Cons
Controls a maximum of four devices
Does not let you control smart devices natively without using IFTTT
Response from commands is a little laggy
For full functionality, Caavo requires a service plan. There is now a bundle on Amazon that bundles the service in.
---
---
Almost a Lovefest
Caavo claims that you are going to fall in love with their remote.
While I'll stop short of calling our relationship with this remote a lovefest due to lack of native smart home device support, it is really hard to find something that I dislike about this remote for home entertainment.
---
An Interesting Approach
The Caavo Control Center's universal remote control's unique approach to content—and recent dramatic price cut—makes it worth a look for those interested in consolidating up to four home entertainment devices.
You can see the latest price for Caavo Control Center over at Amazon here.
Here's the company's video ad:
The ad does a nice job of highlighting the remote's value proposition: better-integrated content search, super easy setup and consolidation of remotes for up to four devices.
Oh, if you're like me and spend a lot of time hunting for the remote in your sofa cushions, the "find the remote" feature is worth its weight in gold.
We don't like that you need to purchase a service plan in order to get access to full features.  However, Amazon has created a bundle that includes the Lifetime Service Plan. We recommend purchasing the bundle to avoid the recurring charges if you can going to buy the remote.  I mean, who wants to pay a bill for a remote control every month?
The remote will not control smart devices natively and it has some additional shortcomings. We will weigh the pros and cons in further detail below.
So stomp on your old remote, and let's dig in.
---
Sticker [Un]Shock
Last year, Caavo surprised the industry when it announced that the newest version of its universal remote control that was previously priced at $400 would be priced for about a ¼ of what it was previously.
The company has an interesting albeit a little different approach to the universal remote.
Instead of a wireless hub, the Control Center is a wired USB switch that allows you to plug in up to four devices and then manage them all using a single universal remote.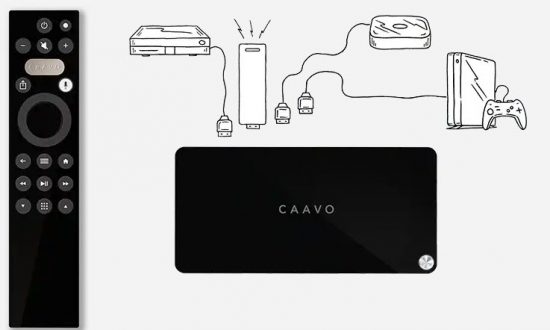 The setup is super easy.  The Control Center auto-detects all of your devices via the USB connection and lets you configure them using your TV. This is much unlike the set up for other remotes we have tested that requires using your PC or Mac.
---
What You Can Control with Caavo
Unlike more expensive options like the Logitech Harmony Elite, Caavo won't allow you to control your smart home tech without IFTTT.  However, it is an excellent solution for your home entertainment devices.  Here's a partial list of what you CAN control with your Caavo:
Smart TVs
Cable and Satellite TV Programming
Soundbars and Sound Systems
Audio Video Receivers (AVR)
DVD/Blu-Ray Players and Ultra HD Players
Streaming Media Systems like Google Chromcast,  Roku, Apple TV
Nvidia Shield
Gaming Consoles [PS4™, PS3™, CEC Nintendo Wii, Wii-U, Switch and Xbox One™ and Xbox 360]
Projection Systems [Limited Support]
OTA Antennas [Coming soon]
---
Caavo Control Center Features
Simplified Search
The search capability is where this remote really shines.  The description on Amazon nails it:
Just say what you want to do or watch and Control Center's sophisticated AI technology does the rest. Your father-in-law can find the game, the kids can play their movie and even the babysitter can search YouTube–all without your help.

While voice control features are available on many remotes today, they often fall short of letting you search across multiple services like AppleTV, Roku, FireTV, Netflix etc. With Control Center, it finds your content across multiple services and lets you choose the one you want to watch.
You can also use the remote to connect your Sound Bar, Audio Video Receiver (AVR), Game Console, Cable TV, Satellite, DVD or Blu-Ray and Control Center.
While there is a slight delay in opening content, the delay is related to "switching" the correct devices to the correct services and this takes time.
The remote itself is simple and unassuming. Backlit buttons would be a nice addition.
All in all, it is hard to not really like this remote control. Just make sure you get to bed a decent hour.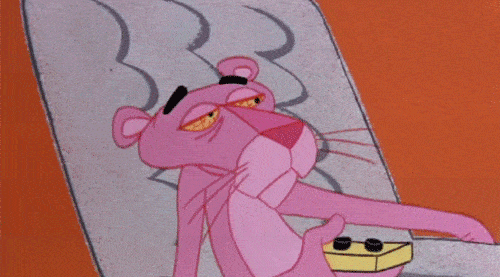 ---
Voice Control with Alexa or Google Home
Caavo Control Center will pair with Amazon Echo devices and Google Assistant so that you can use Alexa and Google Voice.  This will enable you to control what you have attached to Control Center using voice commands.
Further, with Alexa and Google Assistant integration, you can use your favorite smart speaker to control the TV as well with commands like
Alexa, tell Caavo to play Man in High Castle.
Or
Google tell Caavo to open Netflix.
---
Super Simple Set-Up
Set up is another area where we need to highlight that this remote excels in our Caavo remote review.  In fact, overall the easy and automated setup process is among the simplest of remotes we have ever tested.  While you need to plug in all your devices into the Control Center via USB, the software Caavo Control Center set up wizard recognizes all your devices and makes them compatible with the included remote.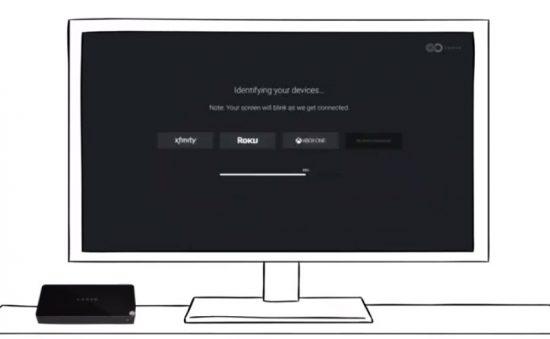 Best of all, the whole thing is done on your TV screen.  Most other advanced universal remotes require you to connect them to a PC or smartphone. Happily, this is not the case with Caavo.
---
Technical Specifications
The following are the technical specifications for the Caavo universal remote control [extrapolated from Caavo's website].
[table id=18 responsive=scroll /]
---
What's in the Box
A Caavo remote review would not be complete unless we told you what's in the box.  The following items ship in the Caavo Control Center box:
Control center hub
Remote
Spotlight HDMI Cable
Includes IR blasters
Thanks to Lon from Lon .TV Extras for the helpful unboxing video.
---
The Bottom Line: Who Should Buy This Remote
Avid streaming media watchers will love this remote as it gets them to the content they want to see without a lot of fooling around. It's also family-friendly as the voice control makes getting to content super easy for everyone.  If, like me, you provide technical support to your parents and girlfriend, etc. to get them to the shows they want to watch, this is definitely worth a look.
The ideal customer for this remote is someone who wants to:
Consolidate up to four remotes
Make TV watching easier
Use Alexa or Google Home to control home entertainment
If you want to control more devices or smart home devices like lighting, blinds, etc we recommend you take a look at the Logitech Harmony Elite.
---
Frequently Asked Questions
Q: It looks like the remote is cheaper on Best Buy than on Amazon. What gives?
This is because Amazon conveniently packages in the Caavo service plan, which is required in order to get the full functionality of the remote.  With Best Buy you would need to purchase it separately.
Q: Caavo recently added IFTTT compatibility to its remote. Can I use this to control my smart home tech.
A: Kinda.  You can use IFTTT to control IFTTT compatible smart home devices only. For example, you can use it to dim Phillips Hue lighting when Caavo turns on.  You can also use it to do things like:
Display an alert on your TV when you receive an email from your boss.
Show a "Pizza's Here" notification on TV via Caavo when your ring doorbell detects motion.
Turn off your TV when you leave home.
Set your TV to tune to ESPN the minute August unlocks your door so you don't miss a minute of the game.
Display a notification on Caavo when your Uber is arriving.
There are some additional examples here and here.
Q: Will this work with my infrared / IR devices?
Yes.  The Caavo Control Center comes with 2 IR Blasters to use in the event your devices need an IR remote connection.
Q: Can this be hidden behind a TV cabinet..will the remote still work?
Yes. the remote control is Bluetooth RF and does NOT need a line of sight to the hub. However, the hub needs to send IR signals to IR devices such as your TV. So you will need to use a small IR emitter/blaster from the hub to your TV in case the IR from the hub is unable to reach the TV.
---
Caavo Remote Review – Your Take?
So what do you think of my Caavo remote review?  Do you or anyone you know already own this remote? Are you planning on buying one?
More importantly, do you think cats should be allowed to eat BBQ chips and watch TV?
Please let me know your thoughts by leaving a comment below.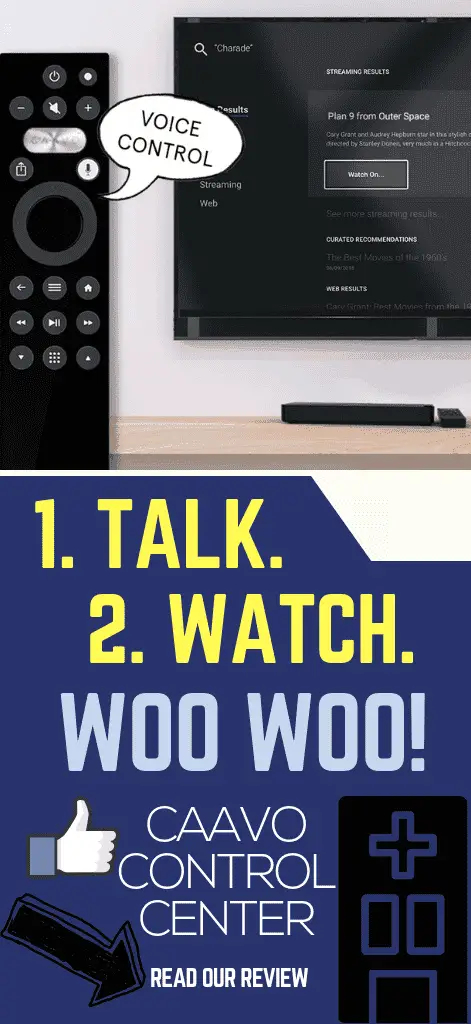 ---
You Might Also Like
If you liked my Caavo remote review, would you mind sharing it using any of the social media buttons on this page?  If you enjoyed reading this, you might also like some of our other articles.  We'll list a few of them here.
---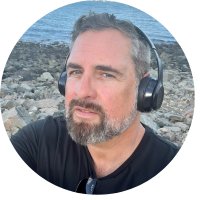 Tim Brennan is a technology blogger and hosts the @TecTimmy YouTube channel. He writes about smart homes at oneSmartcrib, home theaters at UniversalRemoteReviews, and AI in writing at Writeinteractive. A graduate of Northeastern University School of Journalism, he has written about technology for 30 years. Tim lives on the ocean in Nahant, Massachusetts.