Affiliate Disclosure
As an Amazon affiliate, I earn from qualifying purchases.
Summary: In this article, I compare the latest version of Caavo Control Center vs Logitech's popular Harmony Elite and Companion universal remote controls.
---
Caavo vs Harmony: Side-By-Side
As I mention in this full Caavo review published last week, Caavo's recent mega-price-drop makes this innovative universal remote worth a look. Why? It's a solid, modern remote control with some unique features make watching your favorite shows easier.
But is it enough to unseat our top contender, Logitech Harmony Elite?
Well, that really depends on what you want to use it for. Let's compare.
Top Pick
Logitech Harmony Elite
Technology
Wi-Fi, Bluetooth, and IR devices
Wi-Fi, Bluetooth, and IR devices
Wi-Fi, Bluetooth, and IR devices
Controls Streaming Apps Netflix, YouTube, Amazon, Hulu, iTunes, Vudo, HBO
Technology
Wi-Fi, Bluetooth, and IR devices
Controls Streaming Apps Netflix, YouTube, Amazon, Hulu, iTunes, Vudo, HBO
Top Pick
Technology
Wi-Fi, Bluetooth, and IR devices
Controls Streaming Apps Netflix, YouTube, Amazon, Hulu, iTunes, Vudo, HBO
Technology
Wi-Fi, Bluetooth, and IR devices
Controls Streaming Apps Netflix, YouTube, Amazon, Hulu, iTunes, Vudo, HBO
Last update on 09/29/2023 / Affiliate links / Images from Amazon Product Advertising API
The Bottom Line: Caavo vs Logitech Harmony: Who Wins?
The honest-to-goodness truth is that we really like all three of these remotes. Caavo's super-easy and intuitive setup makes it a great choice for consumers who have a limited number of devices and want to get better control over their home entertainment experience.  The Logitech Harmony Elite remains our top pick for the "best for the best" all-around remote that you can buy today. Its beautiful touchscreen, massive database of supported devices, and unrivaled smart home technology compatibility make this remote hard to beat. It does come at a steeper price though. Harmony's top budget option, the Harmony Companion, lets you control up to eight devices including smart home stuff. However, it is missing the Elite's coolest feature: the color LCD touchscreen with back lit buttons, crisp labels for scenes, and haptic feedback. Bottom line: if you can afford the Elite, buy it. Otherwise, we think Caavo edges out Companion for its ability to search across multiple streaming media services. BUT Caavo ONLY makes sense if you want to control no more than five devices including your soundbar.

---
---
Caavo Control Center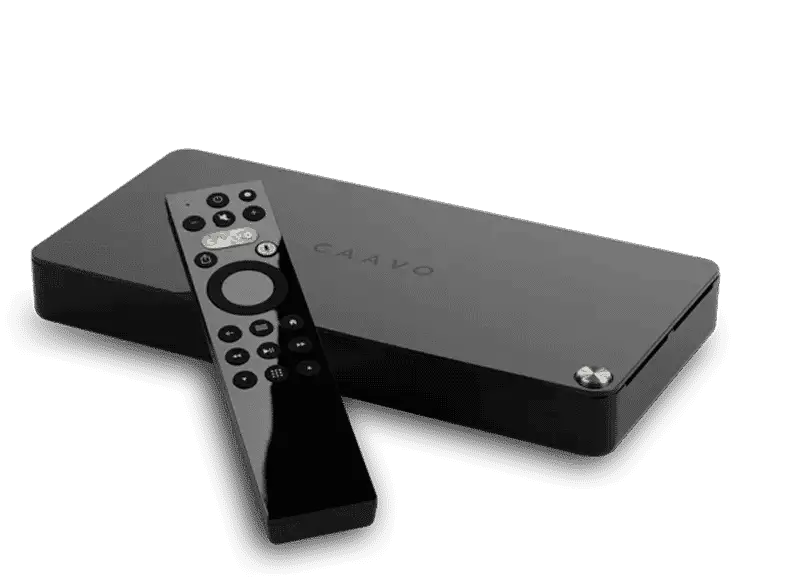 Caavo is an excellent universal remote for avid streamers and binge-watchers alike.  This universal remote shines in three areas. First, it's intuitive search capability let's you search across live TV, streaming media services, and YouTube all at once.  Second, set up is among the simplest for any remote that we have tested.  It is all done through your TV; there is no external PC hookup or complex smartphone configuration required.  Third, the "Find my Remote" feature is just priceless for anyone who is constantly searching for their remote [like yours truly].
I actually inadvertently left the remote in my freezer once during an ice cream run! Cool? No.
To activate the Find my Remote feature, you just hit a button on the Caavo Control Center base, and the remote itself beeps loudly , making it easy to find.
A Few Nits
There are some caveats.  We hate that the company charges a service fee for access to full search functionality.  You can use the remote without the service, but you lose its best feature. Amazon must have figured this out and offers pricing bundle that includes a lifetime membership.  In addition, you are limited to no more than four devices plus your soundbar. Plus, you can't control smart home technology without the use of the If This Then That [IFTTT] services, so it is not a turnkey solution for smart home control.
Here is a summary of the pros and cons of the Caavo Control Center:
Pros
Automatically opens & controls the following apps: Amazon Prime Video, CBS, DirecTV Now, HBO GO & HBO NOW, Hulu, iTunes, NBC, Netflix, Playstation Vue, Plex, Showtime & Showtime Anytime, SlingTV, Starz, TBS, TNT, Vudu, and YouTube.
Set up is simple and done through your TV. It doesn't require connecting to a computer or smartphone [like the Logitech products].
You can search for free and paid content across services, see pricing and reviews if applicable, and then choose what you want to watch.
Social playlists are provided along with recommendations about movies and content.
Find My Remote feature: Push a button on base and the remote beeps so can retrieve it from your underneath your seat cushions—or refrigerator!
It works with Alexa and Google Home for voice control.
Cons
Requires a subscription to get access to full functionality. As noted above, Amazon is currently offering a pricing bundle that includes a lifetime subscription.
The remote doesn't support smart home technology without using IFTTT, which can be complex and overwhelming to set up for less tech savvy users.
It doesn't work with Apple HomeKit or Siri.
There is no app for family members or for away-from-home device control.
The buttons are not backlit which makes it hard to see them in the dark.
---
Logitech Harmony Elite
The Harmony Elite is Logitech's top-of-the-line universal remote control for controlling both your smart home devices and devices in your entertainment center. With the Harmony app, you can also use your smartphone to access most of the same functionality you can with the remote. We found this particularly interesting in light of a recent study in which nearly nine out of 10 consumers said they see their smart phone as a go-to smart-home control device [source: eMarketer].
You can also configure the Elite to support custom scenes such as "Date Night" as illustrated in the fun Logitech video below.
In short, the Logitech Harmony Elite remote provides a sleek, smart way to control up to 15 of your favorite smart home devices. Setup can take a bit of work collecting and inputting device manufacturers and models using your PC, but it is fully automated using Logitech's software.
Here is a breakdown of the pros and cons of the Logitech Harmony Elite in comparison to Caavo Control Center:
Pros
Full-color touch LCD screen for most major functions, including scenes that let you automate tasks.
Supports up to 15 devices in your media /smart home arsenal.
Full tap and swipe control is supported.
Haptic feedback on the touchscreen – vibrates to the touch.
All buttons are backlit, making it a worthy home theater companion.
Most buttons are fully customizable.
Alexa, Google, and Apple are all supported for voice control.
Cons
There is no Find my Remote feature like the Caavo. We hope Logitech will add this soon.
Setup is a bit more complex than Caavo – requires a PC.
---
Logitech Harmony Companion
The Harmony Companion is a great budget option if you're looking for a high-end remote with many of the same features as the Elite and Ultimate. The obvious main difference is that the Companion doesn't have the impressive LCD touchscreen. However, you can use it with the Harmony app and Alexa for voice control. Like the Elite, it also supports  scenes for home automation. The following video ad from Logitech highlights what a "Good Morning" routine might look like.
Here is the breakdown of pros and cons of the Logitech Harmony Companion in comparison to Caavo Control Center and also the Elite:
Pros
Offers most of the same functionality as the Elite at a lower price.
Lets you control both home entertainment and smart home devices.
Provides support for scenes [e.g., Watch a Movie].
Lets you control up to eight devices using the remote or your smartphone.
Comes in black and white.
There is no line of sight required for components.  It works with components stowed behind closed doors in your entertainment center. This is also true of the Elite.
Cons
Multiple customers have reported issues with purchasing the refurbished version of this product on Amazon. It is unclear whether these products all came from the same seller, but we would stay away from purchasing a refurbished Companion for this reason.
Other customers complain that Harmony's mobile set up process is too complex; we strongly recommend using the PC setup for any Harmony remote. Do not use the mobile option as it is just too clunky and slow.
There is no LCD screen.
Buttons are not backlit.
---
Similarities and Differences
Similarities
All three remotes have the following in common:
All three allow you to control your favorite entertainment devices and streaming media services.
They are all compatible with Google Voice and Amazon Alexa.
All three will all let you control  Wi-Fi, Bluetooth, and IR devices [using mini blasters for IR that are provided with the product].
Line of sight to devices is not required [mini blasters can be used to improve performance for IR].
Key Differences
The remotes differ in the following ways:
Only the Elite has the color LCD touchscreen, which we love. This is the most obvious design difference.
Caavo devices are hardwired to the base via USB; Harmony devices are connected wirelessly.
The Elite will let you control up to 15 devices, the Companion up to eight, and the Caavo just four [plus a soundbar].
Both Elite and Companion will allow you to control most smart home tech natively. Caavo requires IFTTT for your smart home stuff ,but even then the options are limited.
Harmony Elite can be used to control devices in very large spaces and across multiple rooms with a single remote, Caavo is limited to a single room configuration per remote.
The Harmony App lets you control devices when you are away from home. Caavo does not support this capability.
Caavo does not have support for scenes without the use of IFTTT; Logitech offers this out of the box.  Another example of a scene: "Watch a Movie" turns on TV and audio components, dims and changes colors of lights, lowers smart blinds, etc.
---
Who Should Buy This Remote
Buy a Caavo If….
Caavo is best for avid streaming media users who want excellent to consolidate remotes, and get more control over the home entertainment experience—getting to the shows they want simply and quickly with minimal setup.
Buy the Harmony Elite If…
Harmony Elite is best for those with sophisticated entertainment setups or those who wish to control their smart home devices using a remote. The Elite's price tag makes it a considerable purchase for some. However, it is absolutely the most expandable long term choice out of the trio and can grow with you as you build your smart home. It is quite likely that in a few years, Caavo's four device option may put some customers at a disadvantage, especially those who have multiple game consoles and streaming services.
Buy Harmony Companion If…
The Harmony Companion is a solid middle of the road pick for those who want most of the benefts of the Elite, sans the touchscreen. You will also need to live with an upper limit of eight devices.
---
Additional Specifications
The following are the full specifications of each remote. If you would like for us to include any additional specification to this chart, please leave us a comment below and we will add it.
[table id=19 responsive=scroll /]
---
Caavo vs Logitech Harmony Elite and Companion: What Do You Think?
We hope you enjoyed this review of Caavo Control Center vs Logitech Harmony Elite and Companion.
So what do you think about these universal remote controls? Do you plan on buying a universal remote to control your home entertainment?  How about a remote for your smart home devices?
Leave us a comment below and let us know. We would love to hear from you.
Also, if you liked our Caavo vs Logitech Harmony Elite and Companion review, would you mind sharing it using any of the social media buttons on this page? If you are active on Pinterest, here's a pin that you can pin as well: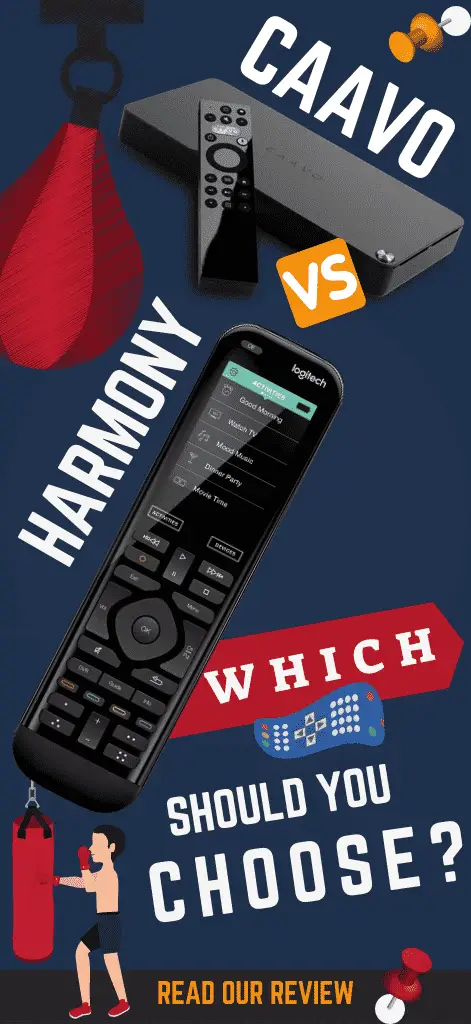 ---
You Might Also Like
If you enjoyed reading this, you might also like some of our other articles.  We'll list a few of them here.
Caavo Remote Review 2021: Control Center Makeover, HDR & IFTTT for Less
Harmony Elite 2021 Review: 10 Reasons This Smart Remote Still Rocks
Harmony Comparison Chart: Epic Guide/Infographic
Logitech Harmony Companion Review [and Comparison vs Smart Control]
---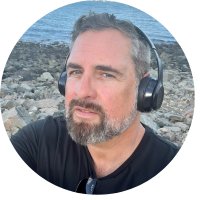 Tim Brennan is a technology blogger and hosts the @TecTimmy YouTube channel. He writes about smart homes at oneSmartcrib, home theaters at UniversalRemoteReviews, and AI in writing at Writeinteractive. A graduate of Northeastern University School of Journalism, he has written about technology for 30 years. Tim lives on the ocean in Nahant, Massachusetts.