Affiliate Disclosure
As an Amazon affiliate, I earn from qualifying purchases.
In this Logitech Harmony Express Review, we take a first look at Logitech's latest universal remote control. The Harmony Express not only lets Alexa control the show but own your entire entertainment experience.
---
Harmony Express At A Glance
The Harmony Express is an innovative product that combines built-in Amazon Alexa integration with a streamlined physical remote. While the remote itself is not as impressive the top-of-the-line Harmony Elite, it is Logitech's best choice for Alexa fans who want to control both entertainment and smart devices using a wide range of voice commands.  
Here is a summary of the major pros and cons.
Pros
Alexa is built right in to the actual remote
Plenty of Alexa commands to control your entertainment experience
Commands are easy to remember
Response from command to execution is better than other remotes we have tested
Buttons are backlit
Find my remote feature
Cons
Not compatible with other Harmony-Hub based remotes
No snazzy LCD touch screen
Very limited set of buttons only allow basic commands
No Google Home support yet
No voice commands for lost remote feature
---
An Innovative Remote for Alexa Nuts Like Me
F
or a long, long time,
Logitech Harmony's family of remotes
have been
the
go-to solution for nerds like me who want to consolidate several oblong devices sitting on their coffee tables down to one to rule them all.
Harmony remotes traditionally have included dozens of buttons, colorful LCD touch screens with haptic feedback, limited voice control with Alexa and Google Voice, and literally dozens of options for customization and control.
That is, until now.
In a bold and somewhat surprising move by the leading maker of universal remotes, Logitech's new Harmony Express includes a dramatically streamlined physical universal remote with commands moved almost entirely to Alexa.
---
Surprising to a Point
The company's new stripped-down, tiny 10-button remote is targeted to a different audience than the techie set.  Sure, you can still use the streamlined remote to control some functions, but the real magic happens using your voice with the remote.
You use voice commands to turn specific devices on or off, launch apps, go to specific channels or shows, and more.  The company is really entering into a new market here by going after the less technically inclined who want to move away from a physical remote almost entirely.  It is clear that this remote is targeted at a user who really doesn't want to deal with a remote at all.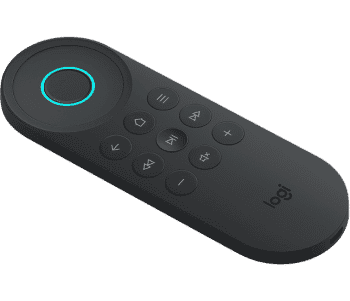 Judging from the success of products like Amazon FireTV and a plethora of others that let you control your TV with your voice, Logitech is riding the wave of a trend that seems to be growing in popularity big time.  And of course, for those customers who want a full-blown space-age remote with all of the bells and whistles, the company still offers its Harmony Elite flagship and several other options from which to choose.
Here's is Logitech's ad for the Harmony Express:
---
Logitech Harmony Express: Press, Say, Play…
The headline for this new remote is Press, Say, Play and that's exactly how it works. You press a button on the remote to light up Alexa (there is even a blue ring like on your Echo devices).  Then, you just utter a command to turn on your TV and watch your favorite shows. You can also control all of your favorite streaming media apps using your voice.  These include YouTube™, Amazon Prime℠, Netflix™, Apple TV™, Hulu™, HBO GO™, and more.
The Harmony Express universal remote will give you full control over your home entertainment experience. This, of course, includes Smart TVs, media streamers, and game consoles—as well as traditional home theater equipment. What's more, Logitech's database of over 250,000 devices is supported so you can control your smart devices as well as your home entertainment experience. Additionally, you can use the included IR mini-blaster to extend control to devices within closed media cabinets.
Universal Voice Remote with Alexa Built-in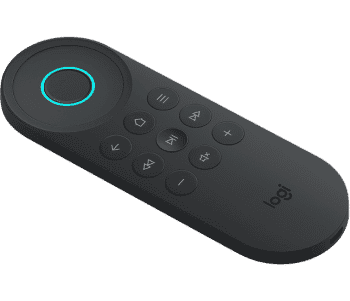 If you love the idea of controlling your TV using Alexa then this remote is worth a look. There are other alternatives for voice control with Alexa and better remotes sure, but the easy setup and broad support for Alexa commands make this remote a great choice for those who don't want to deal with more technical options.
See it on Amazon
Perhaps best of all, Logitech has simplified its set up process to make it easier, so now most popular devices are automatically detected during set up.  For those devices, the new set up process doesn't find you just need to input them using the make and model number of your device. This is much easier than with other Harmony remotes that require you to connect the remote to a computer using a USB cable.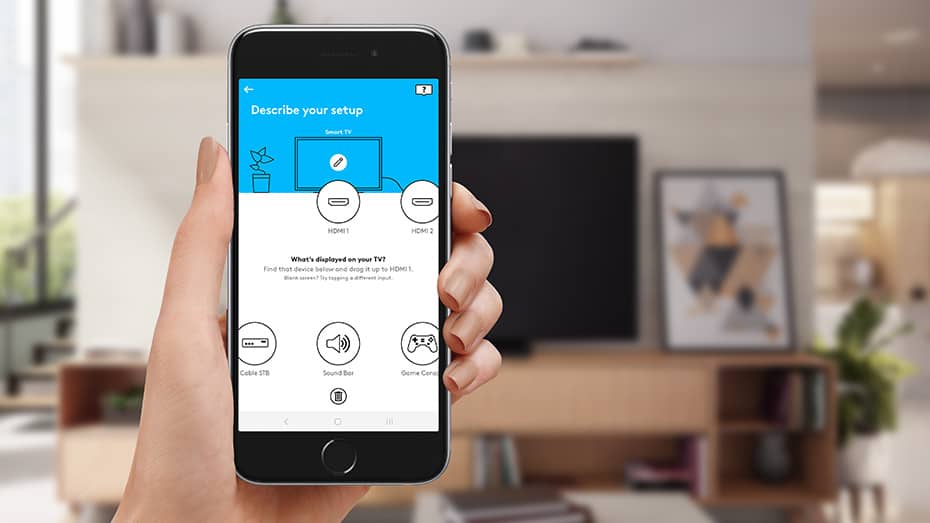 Here's a partial list of commands:
Turn on TV
Raise Volume
Lower Volume
Launch Netflix
Launch YouTube
Pause YouTube
Play Movie
Mute Sound
Turn on FireTV
Turn Up Stereo
Switch to Apple TV
Go to Netflix app
Go to DVR
Go to Amazon Video app
Turn on FireTV
Go to channel
Go to ESPN
Launch Hulu
Turn on PlayStation 4
New Episode
Pause Episode
Stop Episode
Turn off Xbox One
Turn off TV
And many more….
---
Logitech Harmony Express Dimensions
Remote
Height x Width x Depth: 5.18 in (131.5 mm) x 1.8 in (45.5 mm ) x .52 in (13. 2 mm)
Weight: 2.0 oz (57.0 g )
Blaster
Height x Width x Depth: 3.5 in (88.8 mm) x .8 in (20.4 mm)
Weight: 3.5 oz (99 g )
---
System Requirements
In order to use the Harmony Express remote, you will need to have the following
Internet access
Amazon account
Wi-Fi: Supports 802.11a/b/g/n/ac, WPA Personal, WPA2-AES and 64/128-bit WEP encryption
iPhone®, iPad®, iPod touch® device with iOS®, 10.0 or higher, or a Wi-Fi-enabled smartphone or tablet with Android™ 5.0 or higher
Bluetooth® Smart technology-enabled iOS or Android device
Harmony Express app, available from the App Store℠ or Google Play™
You do not need to own another Amazon Echo device.
---
Harmony Express Technical Specifications
[table id=24 responsive=scroll/]
---
What's in the Box?
Included in the Logitech Harmony Express Box are the following items:
Harmony Remote control (with rechargeable battery)
Blaster
IR mini-blaster
USB cable
AC adapter
User documentation
---
Warranty Information
Logitech provides a 1-Year Limited Hardware Warranty
---
Frequently Asked Questions (FAQ)
Q: Can I search for streaming media content using my voice?
A: No. Searching for content is not currently supported.  However, the company plans to add this to the remote.
Q: Can I still use my Amazon FireTV Cube to control my TV?
A: Yes. Any Alexa devices you own are compatible with Harmony Express.
Q: Can I control smart home devices such as Phillips Hue lights with Harmony Express, or is it just for home entertainment?
A: Yes. All Alexa-compatible smart home devices, including Phillips Hue lights, can be controlled using Harmony Express.
Q: I already own a Harmony Hub based remote. Is this compatible with Harmony Elite, Companion and the like?
A: No you cannot. The Harmony Hub is a separate product and uses different technology.
---
Logitech Harmony Express Review: The Bottom Line
If you're a big fan of Alexa like me then the Harmony Express is worth a look. BUT expect to use your voice to control your entertainment experience. The remote itself is kind of lame.
---
Logitech Harmony Express Review: What Do You Think
We hope you enjoyed our Logitech Harmony Express Review.
So what do you think of Logitech's latest universal remote control that relies so heavily on Alexa?
Do you like the idea of controlling your TV with your voice?  Are you ready to put your remotes on the shelf and use just this one with your voice?
Please leave a comment below and let us know.  Also, if you got some value from this article, would you mind sharing it on social media using the colorful buttons at the top of this page? It would really help us out a lot. Thanks!
---
Related Links
If you enjoyed this article, you may also like some of our other posts:
Fire TV Cube 3rd Gen vs 2nd Gen vs 1st Gen: Is The New Cube Hot or Not?
Harmony Comparison Chart: Epic 2019 Guide/Infographic
Sevenhugs vs Logitech Harmony: Which 'Smart Remote' Is More 'Elite?'
Logitech Harmony Elite Review 2019: 10 Reasons This Remote Still Rocks
Logitech's Harmony Express Page
---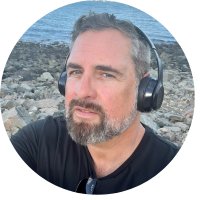 Tim Brennan is a technology blogger and hosts the @TecTimmy YouTube channel. He writes about smart homes at oneSmartcrib, home theaters at UniversalRemoteReviews, and AI in writing at Writeinteractive. A graduate of Northeastern University School of Journalism, he has written about technology for 30 years. Tim lives on the ocean in Nahant, Massachusetts.