Affiliate Disclosure
As an Amazon affiliate, I earn from qualifying purchases.
In this article, I explain the differences between the Sevenhugs U vs X universal remote controls.
Sevenhugs recent rebranding of its Smart Remote introduces a new, cheaper option. However, as SlashGear, Cordcutters, and even CNN have all recently pointed out, there is a catch.
While the original (now X) model of the remote will intelligently detect devices in its crosshairs the new U model will not. In other words, if you want Sevenhugs' contextually aware LCD screen that automatically adjusts to show controls for what you point it at, you need to choose the pricer X model.
In the rest of this article, I'll review the similarities as well as the differences and we'll compare these two 'Smart Remotes' side by side. In fact, let's do that now.
Sevenhugs U vs X: Side By Side Comparison
Dear Readers: Please note: SevenHugs remotes have been discontinued and are no longer available or supported.  From the company: 
We made the difficult decision to discontinue Smart Remote products on May 31st 2021. Sevenhugs is no longer selling and manufacturing Smart Remote products. Smart Remote will continue functioning normally and we will continue to support our existing customers for a period of 12 months until June 1st 2022.
If you are interested in some alternative universal remotes, check out this post I wrote on 11 Best Universal Remote Alternatives Right Now [2022]
---
Sevenhugs Adaptive LCD Screen Is the Cat's Meow
As I've blogged about before here and there, I really like the Sevenhugs Smart Remote.
Sevenhugs' contextually aware platform and adaptive LCD screen that changes based on what is in its crosshairs is the cat's meow. I've researched just about every remote you can buy and this is probably the single most innovative universal remote feature of the past few years, possibly the last decade.
You can see Sevenhugs ad spot here:
But what if you were to take the auto-sensing feature away? Would the remote still be worth Sevenhugs premium price tag?
Earlier this year, that is exactly what Sevenhugs did. They introduced a new version of the remote dubbed U that does not contain the adaptive screen. However, they also dropped the price of the new model. By a lot. Darn it. Now I have stress.
So which smart remote should a fella choose? If you want the screen to automatically adapt to what you're pointing it at, go with the X. If you can live without that capability, the U will save you some pretty serious coin.
This is of course if you have your heart set on the Sevenhugs remote. There is a better option for the money in my opinion. More on that below.
---
Similarities and Common Features
Both remotes will let you control both your home entertainment devices and your smart home tech., including lights,  They both can also. handle up to 80 devices, 20 of which can be infrared (think entertainment stuff). They are also both compatible with the Sevenhugs database of 650,000 products. You can check whether Sevenhugs is compatible with the devices you own here.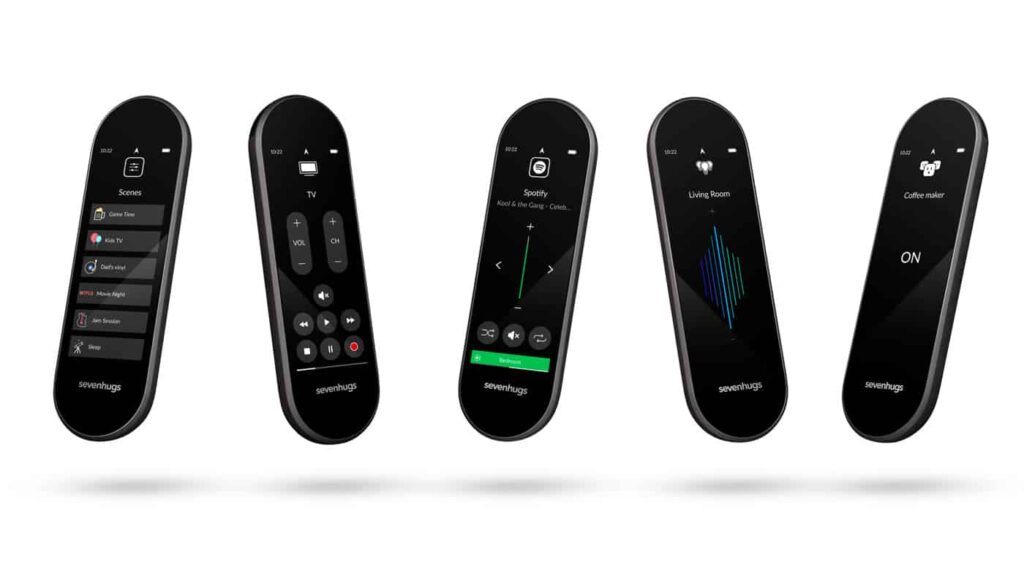 Additional similarities between Sevenhugs U vs X include:
The physical remote itself is the same. It has an ergonomic design and contoured back that make it feel nice in the hand.
Support for all major streaming media services, including Apple TV, Roku, Chromecast, Fire TV, and many others.
Scenes like "Date Night" or "Dance Party" can be programmed to execute multiple devices with a single tap. For example, you can set up "Movie Time" to turn on your TV, fire up your soundbar, turn on your A/V receiver for surround sound, dim the lights and set them to blue, and tune Apple TV to the movie screen.
You can customize your scenes and settings using the Sevenhugs remote app for iOS and Android devices.
My girl Nicole Lee from Engadget did a nice job reviewing Sevenhugs at CES last year.
---
2 Key Differences
There really are just two differences:
First, the Sevenhugs U does not have Point Mode—the contextual auto-adaptive screen that changes based on the device you are pointing it at. In order to get to the controls for a device on the U, you need to navigate using the LCD touchscreen.
Second, in order to use the adaptive screen, the X remote includes three sensors that you need to place around your home in order to get it to work. The U does not include these sensors.
---
A Few Cons About This Remote
While there is a lot to like about this remote, I do have a few nits based on one month of testing.  I have been using the X model.
There is no voice control with Amazon Alexa, Google Assistant or Apple Siri.
A few customers complain that the lack of consistent haptic feedback on the LCD screen can sometimes make navigation tricky. In my own testing, I found that this can sometimes lead to tapping the wrong button, which is frustrating.
If , like me, you prefer the feel of physical buttons on a remote over swiping and tapping on a screen that somewhat mirrors your smartphone, this remote is probably not for you.
On the X model, the Point Mode can sometimes be a bit laggy (screen change is not instant).  Also, I don't love that I needed to install THREE sensors on my walls.
---
Is Harmony Elite A Better Option?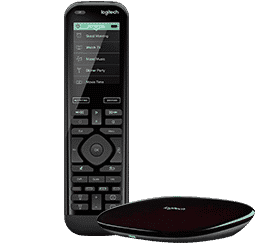 OK, before I go here, full disclosure. I really do like the Sevenhugs remote. This is based on my own experience with the X, but I also think the U could be great fun, especially for families who are sick of struggling with multiple remotes.  The LCD screen, though it can be a bit buggy at times, is SUPER easy to use.
Now that I've finished testing, I'm actually going to hand this over to my aging parents. Yep, it's THAT easy.
That said, there is a remote that I like better for the money.  It's the Logitech Harmony Elite. I love my Elite.  It combines the best of a hard button remote and an LCD screen. Benefits over the Sevenhugs, in my opinion, include Alexa for voice control, physical buttons as well as a touchscreen, and haptic feedback on the LCD panel.  The Elite also just looks and feels richer in my hand. It may cost a little more, however, depending on the sale price you pay.
Truth be told, I've missed my Harmony Elite since I started testing the Sevenhugs remote a month ago.
If you want to learn more, you can read my comparison of Sevenhugs vs Logitech Harmony Elite here.
---
What's in the Sevenhugs Box?
This section details what's in the box for Sevenhugs U vs X.
Sevenhugs Smart Remote
For both the X and U products, the Sevenhugs Smart remote box contains the following:
Smart Remote [with rechargeable battery]
Charging Base
Power adapter
User Documentation
The X remote box also includes the following:
Three (3) Room Sensors [AA batteries included]
HT Guys does a nice job with this helpful unboxing video:
---
[table id=34 responsive=scroll /]
---
Sevenhugs U vs X: Which 'Smart Remote' Do You Like Better?
So what do you think about the differences between Sevenhugs U vs X?
Is "Point Mode" worth the higher price tag in your opinion?  Which of these two smart remotes do you like the best and why?
Or maybe you like Harmony remotes better?
Please leave me a comment below and let me know your thoughts.
---
Please Like and Share ?
If you found this article helpful, would you mind giving us a quick share on social media? Thanks for your support!
---
Related Links
I hope you will also check out some of my other posts:
Sevenhugs vs Logitech Harmony: Is 'Smart Remote' More 'Elite?'
Harmony Elite Review: 10 Reasons This Remote Still Rocks
Sevenhugs Review: Smart Remote Adapts to What You Point It At
What Are the Best Remotes for Apple TV?
---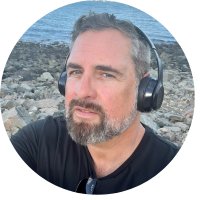 Tim Brennan is a technology blogger and hosts the @TecTimmy YouTube channel. He writes about smart homes at oneSmartcrib, home theaters at UniversalRemoteReviews, and AI in writing at Writeinteractive. A graduate of Northeastern University School of Journalism, he has written about technology for 30 years. Tim lives on the ocean in Nahant, Massachusetts.