Affiliate Disclosure
As an Amazon affiliate, I earn from qualifying purchases.
In this post, I offer my enthusiastic recommendation for the best remote control apps for Panasonic TVs that you can find this year.
If you don't have time to read my entire article, here is my top five list:
Best Remote Control Apps for Panasonic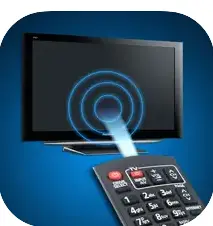 N
owadays, Smart TVs, like Panasonic TVs, can operate without a remote if the remote does not function as it should or if you've misplaced it. Instead, you can control your TV using an app and your smartphone.
While there are some really great universal remotes for Panasonic TVs, an app can serve a nice backup or a refreshing change.
However, you must find and download a remote app compatible with Panasonic TVs and your smartphone. Plenty of TV remote apps can be found on the Apple App Store and Google Play Store that can be used to control your TV using your iOS or Android device.
To make things easier for you, I downloaded and tested several apps.
What follows are my top recommendations for the best remote control apps for Panasonic TVs at the time of this writing.
---
#1 – Broadlink RM4 Pro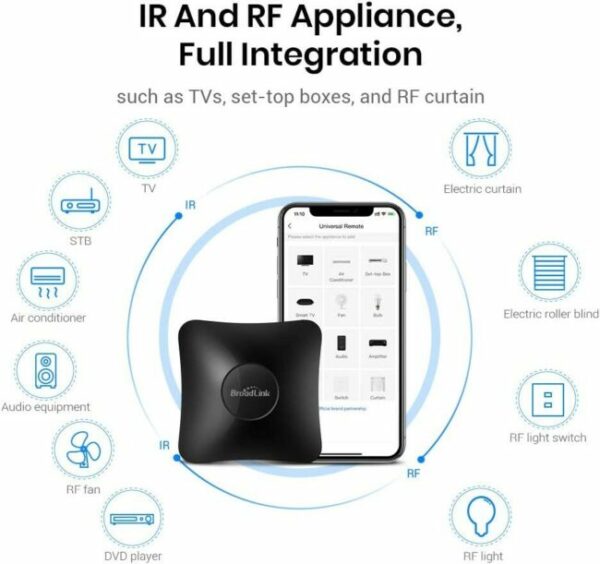 If you're looking for the ideal companion to control the operation of your IR appliances, look no further than BroadLink RM4 Pro. It's a great IR remote control application that lets you control various electronics and tops my list of the best remote control apps for Panasonic TVs.
With the BroadLink hub and app, you can effortlessly control your TV, streaming media players, set-top box, DVD player, and even your air conditioners, air purifiers, as well as your Panasonic TV. The RM4 hub will also let you control devices using voice with Amazon Alexa, Google Home, or Apple Siri.
Pros
Controls Panasonic TVs and most home theater equipment.
Whole home automation at a low-cost.
Automation of older tools and equipment.
Voice control options via Alexa, Home Assistant, and Siri.
Cons
IR devices only.
Takes time to set up.
Not adaptable to Apple HomeKit.
Requires line of sight (LOS) to your equipment.
---
Video Review
Video Credit:
Paul Hibbert 
Where to Get It
---
#2 – Made for Panasonic: Panamote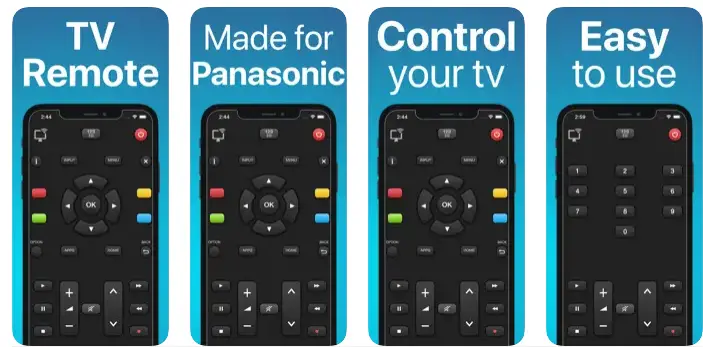 The Panamote remote app is another great app and the second favorite on my list of the best remote control apps for Panasonic TVs. It is a virtual remote control app that lets you connect your TV to your mobile phone. It's completely free and a great substitute for the traditional remote control for your TV.
To operate the remote, your TV and mobile device must be connected to the same WiFi network. After that, the TV's detection process will occur automatically. Since the program runs on your home network, being close to the television is unnecessary.
Pros
Completely free app designed for Panasonic.
User-friendly interface.
3D-illuminated buttons to increase visibility.
It includes clear volume, power, and channel keys.
Cons
It takes time to detect TV with the WIFI network.
It doesn't work with some Panasonic VIERA TVs.
---
Where to Get It
📥 Download for iOS: Apple App Store |   📥  Download for Android: Google Play
---
#3 – Panasonic Alternate: TV Remote 2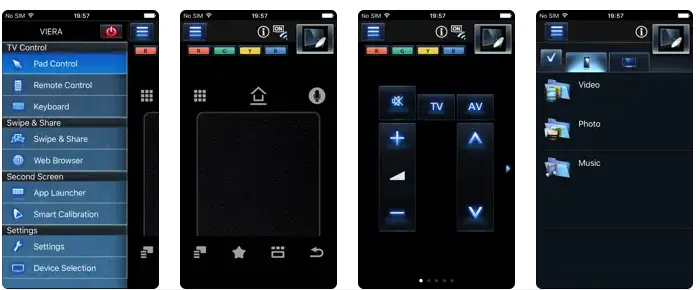 Next app on my list of the best remote control apps for Panasonic is the official remote application that allows you to operate Panasonic flat-panel and flat-panel VIERA televisions, the Panasonic TV Remote 2. TV Remote 2 app lets you control your TV through a wireless network (WiFi) more efficiently than the traditional remote.
However, you must ensure that you connect the Android or iOS smartphone to the same WIFI network as your Smart TV to make it the remote for your TV.
This TV Remote app can also transfer images, audio, videos, or web pages from your iPhone, iPad, iPod touch, iPad mini, VIERA TV, and vice reverse, using the "Swipe&Share" functionality.
(Note: It only manages Panasonic Android television models manufactured from 2011 to 2017 or this would have been higher on my list.)
Pros
User-friendly interface.
Built-in keyboard for app.
Great for the entire range of Panasonic VIERA TVs.
Allows access or transfer of pictures, music, videos, or websites.
Cons
Users have reported some crashing issues.
Some users say that loading/processing in the app is slow.
---
Where to Get It
📥 Download for iOS: Apple App Store | 📥 Download for Android: Google Play
---
#4 – Non-Smart TVs: Universal TV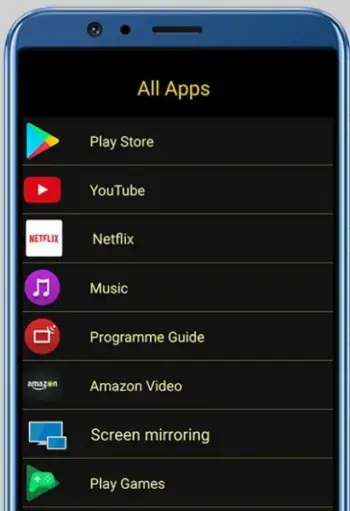 Universal TV RC app is among the best remote applications for non-smart and smart TVs. Used in over 100 countries, the app sends infrared signals from your smartphone using an IR blaster to the TV's sensor.
The app allows you to control the TV, other devices, and even the streaming applications installed on your TV using your smartphone. It includes voice search, volume control, power control, and playback controls.
Pros
It includes many features such as voice search.
Power button that turns on/off the TV.
Mouse control for simple navigation.
Supports traditional IR devices.
It allows you to access the installed applications with just one click.
Cons
No iOS version.
The app stops responding when it is controlling streaming devices.
You have to connect the app again once you stop using it.
---
Video Review
Video Credit:
Poolarity – Life Hacks
Where to Get It
📥 Download for Android: Google Play
---
#5 – Google TV Remote App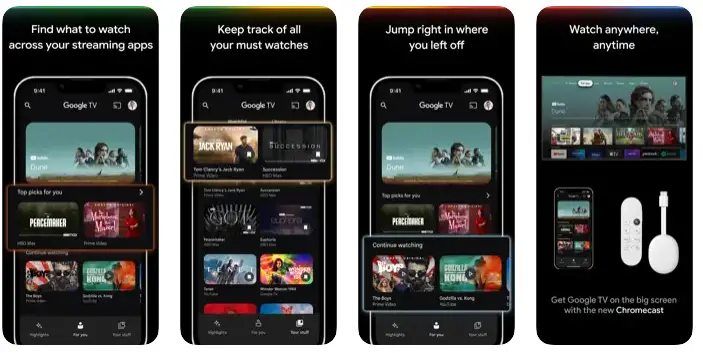 The last app on my list of the best remote control apps for Panasonic TVs is the Google TV Remote App. This app is the upgraded and better Android TV Remote Service version.
With this app, you can manage Android TV OS-based televisions. Additionally, it lets users browse over 700,000 films and TV shows and purchase or rent them when needed. You can also use the built-in keyboard to look up any entertainment content.
Pros
Built-in keyboard.
Allows access to voice commands via Google Assistant.
Supports both Google TV and Android TV.
D-pad and swipe control makes it easier to use.
Cons
It doesn't support non-Smart TVs.
Users complain about functions like recommendations and watchlists that don't save user history.
---
Video Review
Video Credit:
Google Help
Where to Get It
📥 Download for iOS: Apple App Store |  📥 Download for Android: Google Play
---
Conclusion
There you go, my picks for the best remote control apps for Panasonic TVs!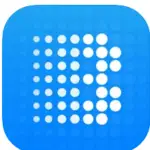 My top recommendation is the BroadLink RM4 Pro. With its voice control feature, you can control radio frequency (RF) and infrared (IR) devices and appliances. The app and its features are also available to Android and iPhone mobile phones. The app works with all major brands and can control devices such as audio, DVDs, TVs, air conditioners, and home theatres.
Best Remote App & Hub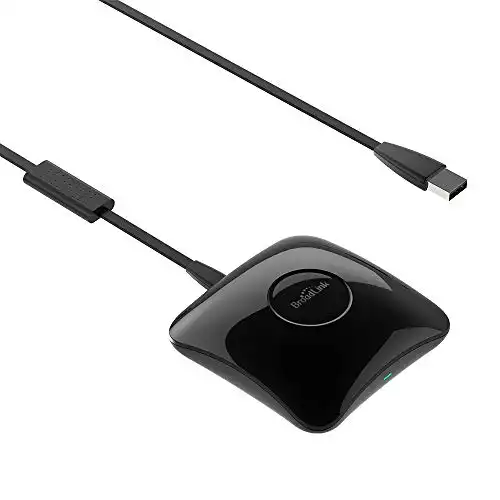 Broadlink RM4 Pro
Broadlink RM4 Pro offers high compatibility with over 50,000 IR-controlled devices, but it doesn't support Bluetooth. It also features a newly updated Broadlink App for an enhanced user experience and scene creation.
See It At Amazon
However, the other options on my list are all solid choices as well. Two of them will strictly let you control your Panasonic TV. If you are an Android user, check out the Universal TV remote. The interface is pretty snazzy.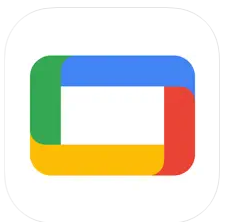 If you're a Google TV subscriber, the Google TV Remote App is the best option. The app features a built-in keypad that allows quick typing and searching on Android TV OS devices or Google TV. The app also gives you access to unlimited entertainment and creates a watchlist.
So what do you think about my best remote control apps for Panasonic picks? Please leave me a comment below and let me know!
---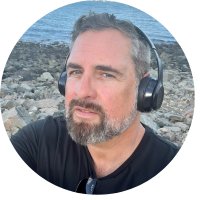 Tim Brennan is a technology blogger and hosts the @TecTimmy YouTube channel. He writes about smart homes at oneSmartcrib, home theaters at UniversalRemoteReviews, and AI in writing at Writeinteractive. A graduate of Northeastern University School of Journalism, he has written about technology for 30 years. Tim lives on the ocean in Nahant, Massachusetts.