Affiliate Disclosure
As an Amazon affiliate, I earn from qualifying purchases.
In this post, I explore the best Logitech Harmony alternatives that you can get right now.
Giorgio Gandelli – Italia | Fitness for real! testogel abdominals fitness equipment
To not keep you in suspense, my top picks for Harmony alternatives are:
A few of these remotes will control your home theater system and your smart devices, and three of them support voice commands using Amazon Alexa and Google Assistant smart speakers. They will control your smart TV, favorite streaming service, set-top boxes, cable box, sound systems, Blu-Ray player, AV receiver, DVD player, and more.
My top pick is on par with Logitech Harmony Elite, and it is the best Harmony Hub alternative you can get right now.
---
The Best Replacements for Harmony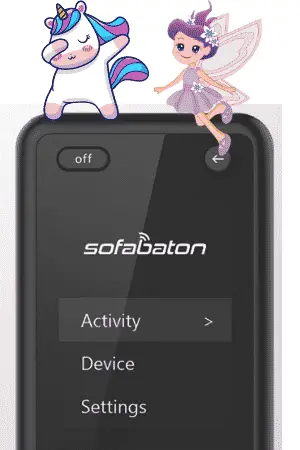 L
et me start by saying there is no perfect universal remote.
It doesn't exist, never did—like unicorns and fairy dust.
After many years of development, Logitech Harmony came close… but many customers still complained about difficulty with setup, especially for the higher-end models like Elite and Companion.
After Logitech announced last year that its popular line of Harmony remotes is being discontinued, several of you have asked for alternative recommendations.
I've been a bit mystified as to why Harmony discontinued the line in the first place. According to the recent Smart Remotes Segment Study by Statista, the firm expects a steady growth rate of 5.94% CAGR year over year well into the future. I can't help but wonder if the remotes were more trouble than they are worth from a support standpoint.
Ok, enough ranting about Harmony for now.
In this article, I thoroughly analyze the best Logitech Harmony alternatives, along with the pros and cons of each. I will also give you mine based on ease of use, setup, and functionality.  I have tested all of the remotes outlined in this post.
---
Logitech Harmony Alternatives Comparison Table
The following table shows my top choices for the best Logitech Harmony alternatives.
Editor's Choice
Best Smartphone App
Best Voice Control
Voice Assistant Support
Alexa and Google Asssitant
Alexa, Google Assitant, and Siri
Editor's Choice
Voice Assistant Support
Alexa and Google Asssitant
Best Smartphone App
Voice Assistant Support
Alexa, Google Assitant, and Siri
Best Voice Control
Last update on 09/27/2023 / Affiliate links / Images from Amazon Product Advertising API
---
#1 – Editor's Pick: Sofabaton X1
Brand new this year, the Sofabaton X1 Universal Remote comes closer to the Harmony paradigm than others on my list of best Logitech Harmony alternatives.
It is a powerful, easy-to-use remote control supporting IR & Bluetooth & Wireless devices. Like Harmony, one-click Activities let you select an activity such as "Watch Movie" to automatically turn on the power and switch the device to the correct input. While there is no docking station, but the battery life is amazing at three months.
The customizable app setup is better than the Harmony app. And the Sofabaton companion app that runs on your mobile devices is super intuitive. A Find Lost Remote feature makes it easy to buy clenbuterol locate your remote when it slides down into the bowels of your easy chair. Alexa integration was just added, and they are working on Google. This is the best universal remote control you can get today, in my opinion.
You can read my full Sofabaton X1 review here. Here is my new-in-the-box X1.
Pros
 Dedicated team of developers means remote will improve over time
 Cool LCD screen is very Harmony-esk
 Alexa integration to Works with Alexa and Google Assistant for Voice Control
 Battery holds charge for three months
Cons
 There are some software bugs that need to be ironed out
 Activities are complex to figure out at first
Occasional app crashes require restart
---
Video Review
Here's an unboxing I did of the x1 over on my YouTube channel. Please subscribe!
---
#2 – Best App & Hub: Broadlink RM4 Pro
If you don't mind navigating your home theater and smart home using an app instead of a physical remote, Broadlink is an inexpensive way. In effect, it gives you much of the same functionality as some of the most expensive remotes on my list at a fraction of the cost. You connect everything to the Hub and then use the app to navigate your devices. Alternatively, you can use your voice with Alexa or Google Home.
Broadlink even provides support for IFTTT (if this then that ) recipes allowing you to truly automate certain tasks, like turning on the lights at dusk, arming an alarm when you leave home, turning on an A/C unit when a room reaches a certain temperature or turning on the morning news shortly after you get out of bed. This is a bit tricky to set up for the less technical set but offers a lot of value for very little money.
Pros
 Controls smart home and home theater devices.
 Supports both Amazon Alexa and Google Home for voice control.
 IFTTT support.
 Can create sophisticated routines to automate key functions.
Cons
 Limited support for RF chip sets (315 MHz or 433 MHz only) so check your devices before you buy.
 App can be a bit clunky.
 Customers report issues with Android Go compatibility.
 Learning curve, especially for those less technically inclined.
---
Video Review
Paul Hibbert gives his usual bang-up review of this hub. Ooh, the Zigbee!!
---
#3 – Best Voice Control: Fire TV Cube
I love my new Fire TV Cube 3rd Gen and have used my other remotes far less since I bought this. Fire TV has become my go-to streaming service because of this device. I use it as my launchpad for Netflix, YouTube, Disney+, HBOMax, and Amazon Prime Video.
You can say: Alexa, Watch Mr. Beast on YouTube," and she opens up YouTube to Mr. Beast's channel. If I say, Alexa, Show me, Agents of Shield on Netflix, she will open to the last episode I left off on in my Netflix account.
Very cool.
You can also use many of the smart home features of Alexa using the Cube. For example, you can dim lights and lower blinds, get news and weather updates on the TV screen, and much more. It will be interesting to see if devices like this will ultimately replace physical remotes in the long term.
Not a substitute for a traditional remote, yet, but close….real close.
Pros
 Completely control your home entertainment experience using Alexa.
 Adjust volume, access content, pause/rewind fast forward your favorite shows using your voice.
 Functions as an Echo smart speaker with limited commands (link to commands list below).
Cons
 Alexa only, does not work with Google Home or Siri.
 Requires its own HDMI cable – sold separately.
---
Video Review
Here is an unboxing video of my Fire TV Cube at my Tec Timmy YouTube channel. Please subscribe!
---
#4 – Budget Sofabaton: Sofabaton U2
Softabaton U2 provides an affordable universal remote that lets you replace your remotes for up to 15 home theater /entertainment devices.
While not as nice as the Sofabaton X1, this remote is a solid value. This newer U2 model provides a better IR range, more responsive buttons, and a more accessible battery compartment (the U1 battery cover was hard to remove).
I've been testing the U2 and U1, and the U2 is a worthy upgrade for those who can't afford the higher-end X1 model.
If you are looking for a well-rated functional universal remote with a limited budget, the Sofabaton U2 is worth a look.
📚 Related: Sofabaton X1 vs U1
Pros
Upgraded U2 remote improves IR range from 20 to 35 feet.
Broad compatibility with over 500,000 devices.
Macro key lets you execute up to 10 commands with a single click.
Scroll between devices to get to the one you want quickly.
Control up to 15 devices, including TV, DVD, Blu-ray, Cable, and streaming players.
Cons
Larger U2 remote is a bit bulky in hand, especially compared to the X1
No smart home or voice assistant support
OLED screen is not as nice as the X1
---
Video Review
Video Credit:
Kpaceguy
---
#5 – Budget Universal: Inteset 4-in-1
The Inteset 4-in-1 universal remote is a great budget option on my list of Logitech Harmony alternatives if you want to control your entertainment experience primarily. It will only do IR, but it does it well. All of the buttons are backlit (LED), and you can use it to control your favorite streaming devices like Apple TV and Roku, and Nvidia Shield, as well as many other A/V devices.
It will not control your smart home, however. And there is no voice control support with Alexa or Google Assistant.
Pros
 Super affordable budget option
 Can program all buttons with a string of up to 15 custom commands
 Documentation is good (B+)
 Can "learn" from other remotes
 Includes self-adhesive labels for custom macro buttons
Cons
Limited to control of four devices
 It may take a few tries to get it to "learn" existing remotes properly
 Flat buttons makes to hard to know what you are pressing
 Macros can be a bit difficult to learn
---
---
#6 – Best Add-On: Side-Click
The model of the Sideclick remote you buy will depend on your streaming media player. The name of this remote gives away what it does in terms of functionality. Sideclick was designed as an add-on to your existing remotes, giving them added functionality. There are models for Apple TV, Roku, Chromecast, and Fire TV.
While this is not a direct universal remote, I still wanted it on my list of Logitech Harmony alternatives, as you can use it to upgrade your existing streaming remotes.
Pros
 Extends functionality of existing streaming remotes.
 Easy to attach.
 Very inexpensive way to upgrade existing remotes.
Cons
 Limited to control of the player for which they were designed.
 Will not let you consolidate multiple remotes down to one.
 No smart home control other than what you get with your streaming player.
 Sideclick will cover the headphone jack on Roku remotes.
---
Sideclick Remotes By Streaming Device
Controls Apple TV, TV, receiver, soundbar, Blu-ray
Attaches to Existing Remote
Dimensions
5.67 x 5.59 x 1.73 inches
Controls Apple TV, TV, receiver, soundbar, Blu-ray
Attaches to Existing Remote
Controls Apple TV, TV, receiver, soundbar, Blu-ray
Attaches to Existing Remote
Controls Apple TV, TV, receiver, soundbar, Blu-ray
Attaches to Existing Remote
Dimensions
5.67 x 5.59 x 1.73 inches
Controls Apple TV, TV, receiver, soundbar, Blu-ray
Attaches to Existing Remote
Last update on 09/27/2023 / Affiliate links / Images from Amazon Product Advertising API
---
#7 – Best for Gearheads: MX-990
Next on my list of Logitech Harmony alternatives is this space-age looking remote from MX-990.
Since Logitech announced that it would cease manufacturing Harmony remotes, the MX-990 universal remote control has become one of the more popular Logitech Harmony alternatives. This is for a good reason. The MX-990 was designed to be the remote that can control all your electronics while looking sleek and modern in your living room. It has many features, including a large color LCD screen that lets you control your entertainment experience.
The MX-990 also boasts compatibility with over 220,000 devices from 5,000 brands and six unique programmable buttons, making switching between modes easy. The remote feels solid in hand, and the button layout is probably the best among all the remotes I have tested, including Harmony. The only drawback to this remote is that it requires a technical versed in the MX-990'S proprietary software to program the remote for your devices. This is not a DIY option, which is unclear from Amazon's sales page.
Pros
 People who own this remote love it.
Wakes up when motion is detected, saving battery life.
 Excellent button layout, functionality, and usability.
Feels solid in the hand.
 Customizable home screen for all your key activities.
Cons
Requires a URC-certified tech installer to get it to work.
Fees for a custom installer run around $100, plus you will need to hire them to make any changes.
---
---
#8 – For Apple TV: Function101
I recently had the opportunity to test the Function101 remote, designed specifically for Apple TV users, and review it for this blog. The Function101 remote offers a more traditional design with a straightforward button layout that many users may find familiar and easy to use.
The remote features a highly responsive directional pad, making menu navigation a breeze. Additionally, the Function101 remote is equipped with dedicated media control buttons, allowing quick access to essential functions like play, pause, and volume control.
Designed to work seamlessly with Apple TV, the Function101 remote offers a reliable alternative to the standard Siri Remote. It provides a more user-friendly experience, making it an excellent choice for those seeking an intuitive and straightforward remote control for their Apple TV.
Pros
Traditional design with an easy-to-use button layout
Responsive directional pad for smooth menu navigation
Dedicated media control buttons for quick access
Cons
Lacks voice control features
No touchpad functionality
Batteries not included
---
---
#9 – For Fire TV: Alexa Remote Pro
I recently bought and tested the Alexa Voice Remote Pro to compare it to the old Alexa voice remote and review it for this blog. The Pro remote outshines the old remote in three ways.
First, the remote finder feature has proven quite useful, as it emits an audible signal that helps locate a misplaced remote, saving time and frustration.
Second, the backlit buttons make using the remote in low light conditions more convenient, ensuring ease of use at any time of day. Third, the customizable numbered buttons and the dedicated headphone button for easy Bluetooth pairing have contributed to a more personalized control experience.
This versatile remote is designed for compatibility with various devices, helping to declutter my entertainment setup. Shared with the old remote, voice control capabilities offer a more effortless way to navigate through menus, making movie nights and binge-watching sessions enjoyable and easygoing.
Pros
Voice control for hands-free navigation
Remote finder to locate misplaced remotes
Backlit buttons for use in low light
Two customizable buttons for personalized control
Headphone button for easy Bluetooth pairing
Cons
Slightly more expensive than the standard Alexa Voice Remote
Requires AAA batteries, not included
Limited compatibility with some Fire TV devices
---
Video Review
Video Credit:
Triple M
---
Best Logitech Harmony Alternatives – Over to You
So what do you think about my picks for the best Logitech Harmony alternatives?
Were you as sad as I was when Logitech announced it would stop manufacturing Harmony remotes?
I like Sofabaton X1 for its versatility, ability to consolidate up to 60 remotes, and crazy-good battery life. My favorite new toy right now is the Amazon Fire TV Cube. Please comment below and let me know your thoughts about your favorites or the future of universal remotes.
Oh, and if you want to see some additional remote ideas check out this post I just updated on the best universal remotes you can get this year.
Until next time, happy clicking!
---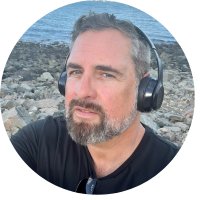 Tim Brennan is a technology blogger and hosts the @TecTimmy YouTube channel. He writes about smart homes at oneSmartcrib, home theaters at UniversalRemoteReviews, and AI in writing at Writeinteractive. A graduate of Northeastern University School of Journalism, he has written about technology for 30 years. Tim lives on the ocean in Nahant, Massachusetts.