Affiliate Disclaimer
As an Amazon Affiliate, we earn from qualifying purchases.
In this post, I review five of the best universal remotes for Bose systems. I'll also show you how you can get a replacement remote for some of the most popular Bose speaker models if that is your preference.
Here is my shortlist of the best universal remotes for Bose systems and speakers based on extensive research:
I will also include a dynamic table of replacement remotes that integrates with the Amazon API if you are simply looking to replace an existing remote.
Featured image credit: Photo by Osvaldo Castillo on Unsplash.
---
The Sweetest Sounding Speakers
I
love my Bose SoundLink Mini II wireless Bose speaker. It's compact size and stellar Bluetooth connectivity make it the perfect companion to pump out jams on my smartphone when I'm on the go.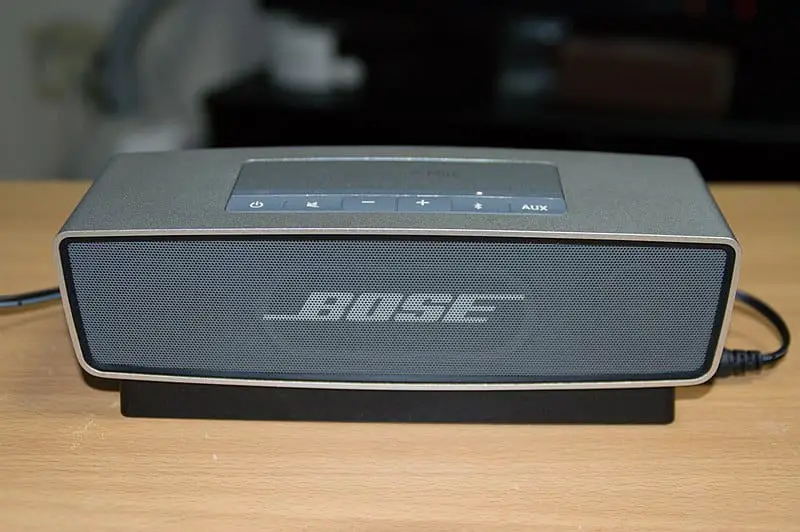 I also listen to it quite a bit at home as part of my Alexa multi-room music configuration.
And the sound is really amazing.
This got me thinking….can I pair this with my Harmony Elite remote and include it as part of my multi-room music configuration? Check and check!
Then this got me thinking further…some of you out there may be curious about which universal remotes can be used to control your Bose speakers. So, I surveyed the landscape, dug in my heels, and…
Another blog post is born!
---
Can You Use a Universal Remote with Bose?
The short answer is yes! But if and only if your speaker supports the infrared (IR) protocol. Bose speakers need an IR signal in order to control them (technically the control happens via IR and radio frequency, or RF, waves).
According to the Bose website:
The Bose system uses standard Bose IR codes that are available in many cable set-top box remotes and other universal remote controls. Refer to the owner's manual for your remote control to find programming instructions and codes.
So, if your Bose speaker came with a remote or you know that it can support IR, many popular universal remotes will work with it. This includes some of the most popular Bose models like Solo, Soundlink Mini, Soundtouch, Soundlink Micro, Soundlike Color, Soundlike Resolve, Bose Companion 2, and Bose Home Speaker 500 as well as many soundbars and surround-sound setups.
---
The Best Universal Remotes for Bose: You Are Here
Chances are if you arrived here, you want to do one or more of the following:
Integrate Bose speakers with other devices (e.g., such as your TV, additional speakers, receivers or soundbars)
Eliminate the extra Bose remote that is cluttering up your coffee table
Replace the remote that used to sit on your coffee table that was either lost or stolen
Am I right or at least warm? If so, please type "Righto!" in the Comments field below.
OK without further ado, I'll include my top picks for the best universal remotes for Bose below.
The following are my five picks for the best universal remotes that work with Bose speakers.
---
1. Logitech Harmony Elite [Best of the Best]
If you've visited my blog looking for universal remote recommendations in the past, it is quite likely that I recommended the Logitech Harmony Elite. The Elite is not perfect, but it's the closest thing to it that you can get in a remote today. From its colorful LCD touchscreen to haptic feedback to its integration with the smart home and Alexa, the Elite gets the job done. Oh, and looks really cool on your coffee table or bedstand too. As far as integration with Bose, if your speaker supports IR would be able to control it using the Elite. You can read my full review of the Logitech Harmony Elite here.
And here is my favorite video review of the Harmony Elite from Jeremy Quinones of TeQreation. Dude, that melding effect still gets me every time!
Pros
Ability to control up to 15 devices (Bose, home entertainment, and smart home)
Able to control devices behind cabinets
Works with Alexa and Google
Alexa integration lets you add your Bose speakers to multi-room music (sounds awesome)
Cool color LCD touchscreen with haptic feedback
All buttons are backlit
Harmony app turns household smartphones into personalized remotes
Compatible with over 275,000 devices from 5000 brands
Cons
It's a bit pricey (although you do get a lot for the money)
While the setup is automated, it can be tedious and time-consuming, especially for complex setups
---
2. Logitech Harmony Companion [Also Great]
I've heard a couple of reviewers refer to the Harmony companion as "the poor man's Elite." While this might be a little, harsh, it's a good way to think of it. The remote has pretty much all of the same features of the Elite, minus the LCD touchscreen. It will also only let you control eight devices which is seven less than you can control with the Elite. However, it is much less expensive and for this reason, it often gets top billing from many industry publications (including the Wirecutter and CNET).
Here is a nice video review of the Harmony Companion from Iyaz Akhtar [for CNET]:
Pros
Nearly all features of the Harmony Elite for a 1/4 of the cost (depending on sales)
Control Bose, home entertainment and smart devices
Works with Alexa and Google
Feels like a traditional remote in your hand
Also includes the Harmony Hub app which turns household smartphones into smart remotes
Cons
No LCD screen
No haptic feedback
Buttons are not backlit
Controls fewer devices than the Elite (8 vs 15)
---
3. Logitech Harmony Smart Control
Harmony Smart Control is a lot like Companion. Like the Harmony Companion, it includes a physical remote, plus unlimited smartphone control. However, Logitech touted this for a long time as the best option for smartphone users. The remotes itself is slightly different than the Companion. You can read my review comparing the two here.
Pros
+ Same as Companion
Cons
– Same as Companion
– Some users complain that the button configuration is less optimal than on the Companion remote [others like it better]
---
4. Caavo Control Center
For the money, I feel that the Harmony remotes offer more bang for the buck controlling your Bose speakers than Caavo Control center, but Caavo is a solid alternative and does offer some unique benefits. The most apparent one is in the area of streaming media. Caavo is good at amassing content across your streaming services into a single interface. For example, it will search across Netflix, Amazon Prime, Apple TV, Disney+, and deliver results in an easy-to-navigate interface. This makes it easy to compare prices for movies, for example, and then choose the least expensive option. Caavo states that it can "control all popular Bose systems and soundbars" on its device compatibility page.
Pros
Works across a variety of streaming media devices and services
Aggregates content from all your devices into one interface
Curated lists of programs to watch
Cons
Although relatively inexpensive, requires a monthly or annual subscription for full features
Can only connect four devices at once
No app support for Android
The ability to adjust content preferences (e.g., preferred streaming services] is quite limited
---
5. Sevenhugs Smart Remote: For Bose Spotify Users
One of the newcomers to the market that was funded by crowd-sourcing site Kickstarter, Sevenhugs is a different kind of universal remote control. Its patented adaptive technology changes the interface of the device to display those controls for what you point it at. While support for Bose is limited to integration with Spotify for some Bose speakers as of this writing, this is a remote to watch. As noted on the SevenHugs website: "Smart Remote is compatible with Bose via infrared or via Wi-Fi through the Spotify integration. You should be able to add your Bose LivestyleV20 by adding an infrared device in the Smart Remote App." If you are interested in using SevenHugs to control your Bose speakers, I suggest that you contact Sevenhugs first to understand whether it is compatible with the speakers you own.  You can also read my review of Sevenhugs vs Harmony Elite here.
Sevenhugs is not perfect, but it definitely has its fans. Nicholas Turner is one. Nice job with the unboxing and review, man.
Pros
Innovative adaptive screen changes based on devices in its crosshairs
Can control a variety of home entertainment and smart devices
Cons
Only works with some Bose speakers
Doesn't work with Alexa or Google
Some customers complain that it can be a bit laggy
Requires Spotify for integration with supported Bose speakers at this time
About half the battery life of the Harmony Elite
---
Can I Just Replace My Existing Bose Remote?
It depends on the make and model of your speaker and whether Bose makes them available for purchase separately.
As of this writing, there are several replacement remotes available for purchase on Amazon. I'll include a table featuring the top-rated ones below.
Table of Bose Replacement Remotes Available at Amazon
The following remotes are all product-specific and will not allow you to control devices other than your Bose speaker. If you want a universal remote that will let you control, your Bose speaker as well as other home theater devices, check out the previous section featuring my top 5 universal remote picks.
Table could not be displayed.
Note: The above table updates nightly via direct integration with Amazon's API. Click the 'SEE IT' to see up to the minute pricing or to search Amazon for an alternate remote for your Bose speaker model.
---
Bose Universal Remotes for Bose – What Do You Think?
So what do you think about my five picks for best universal remotes for Bose speakers?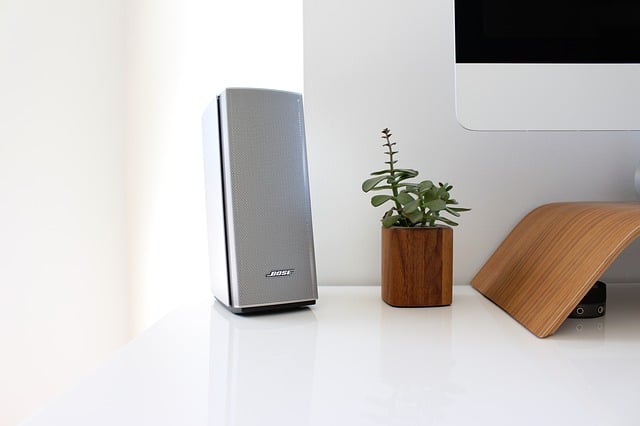 Did you find this article useful?
Are you interested in controlling your Bose system using a universal remote control? Or perhaps you simply want to replace an existing Bose remote that you lost or is broken?
Either way, I hope you will leave me a comment and let me know. I look forward to hearing from you!
---
You Might Also Like
If you enjoyed this article about the best universal remotes for Bose systems, you might also like some of my other articles: