Affiliate Disclosure
As an Amazon affiliate, I earn from qualifying purchases.
In this post, I review the five best remotes for Bose speakers and soundbars. I'll give you some universal remote options to control other devices and Bose. And I'll offer replacement remotes for some of the most popular Bose speaker models if you prefer.
Here is my list of best Bose remotes based on testing and extensive research:
I will also include a dynamic table of replacement remotes that integrates with the Amazon API if you want to replace an existing remote.
---
The Sweetest Sounding Speakers
I
love my Bose SoundLink Mini II wireless Bose speaker. Its compact size and stellar Bluetooth connectivity make it the perfect companion to pump out jams on my smartphone when I'm on the go.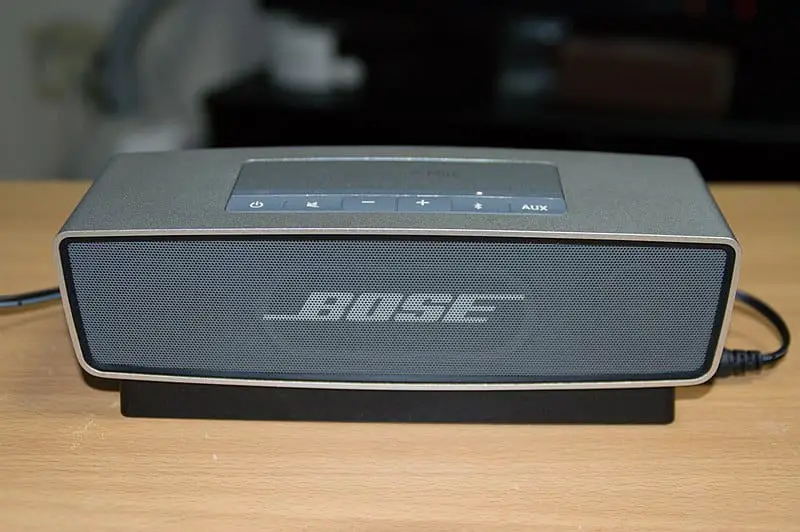 I also listen to it quite a bit at home as part of my Alexa multi-room music configuration.
And the sound is really amazing.
This got me thinking…can I pair this with my Harmony Elite remote and include it in my multi-room music configuration? Check and check!
Then this got me thinking further…some of you out there may be curious about which universal remotes can be used to control your Bose speakers. So, I surveyed the landscape, dug in my heels, and…
Another blog post is born!
---
Only The Best Remotes for Bose
Chances are, if you arrived here, you want to do one or more of the following:
Integrate Bose speakers with other devices (e.g., such as your TV, additional speakers, receivers or soundbars)
Eliminate the extra Bose remote that is cluttering up your coffee table
Replace the remote that used to sit on your coffee table that was either lost or stolen
Am I right or at least warm? If so, please type "Righto!" in the Comments field below.
---
Can You Use a Universal Remote with Bose?
The short answer is yes! But only if your speaker supports the infrared (IR) protocol. Bose speakers need an IR signal to control them (technically, the control happens via IR and radio frequency, or RF waves).
According to the Bose website:
The Bose system uses standard Bose IR codes that are available in many cable set-top box remotes and other universal remote controls. Refer to the owner's manual for your remote control to find programming instructions and codes.
So, if your Bose speaker comes with a remote or you know that it can support IR, many popular universal remotes will work with it. This includes some of the most popular Bose models like Solo, Soundlink Mini, Soundtouch, Soundlink Micro, Soundlike Color, Soundlike Resolve, Bose Companion 2, and Bose Home Speaker 500 as well as many soundbars and surround-sound setups.
Here's a table that summarizes my top two picks for universal remotes you can use to control many Bluetooth speakers.  I'll include a table below summarizing my picks for replacement remote options.
Bose Universal Remote Comparison Table
Editor's Choice
Premium Option
Logitech Harmony Companion
Battery
Litium Ion Rechargeable (60 hours runtime)
Voice Assistant Control
Alexa, Google Assistant, & Siri
Editor's Choice
Battery
Litium Ion Rechargeable (60 hours runtime)
Last update on 12/09/2023 / Affiliate links / Images from Amazon Product Advertising API
---
#1 – Editor's Choice: Sofabaton X1
 Compatibility: Contact Sofabaton at sofabaton@outlook.com with compatibility questions about your Bose devices; if your Bose speaker shipped with a remote, it would likely work with X1.
The Sofabaton X1 is my favorite remote right now. Not only can it control any Bose device that ships with a remote using IR, it will also likely control most other devices you own today. This means that instead of adding yet another remote to your coffee table, you can actually reduce up to 60 remotes down to one.
A word of caution, however. Not all Bose soundbars and speakers are supported yet (the company is working on it), and there is limited online information regarding specific Bose device support for this remote. For this reason, I would suggest contacting the company directly at the email above to ensure your specific Bose speakers are supported before purchasing this.
Pros
Sofabaton claims to support more than 500,000 devices in addition to Bose.
Consolidate up to 60 home theater devices down to one (including RF and Bluetooth devices).
Learning capability – can learn from an existing Bose remote.
Limited support for smart home devices like Hue lights and Sonos speakers.
Works with Alexa and Google for voice control
Cons
No clear documentation as to what Bose models are supported and in what way; however, the customer service is excellent. You can email them at the address above for specifics.
---
Video Review
  Video Credit:
HighTechCheck
---
#2 – Premium Universal: Harmony Companion
 Compatibility: Bose CineMate, Smart Soundbar, Soundbar 700 and 900, Soundlink, SoundTouch, and more
The Logitech Harmony line has long been the de facto standard in premium remotes for home theater. That is until the company dropped a major bomb and announced it would no longer make new Harmony remotes. So why is Logitech Harmony on my list?
Well, the company claims it will continue to support Harmony customers into the foreseeable future, and there is still inventory available at Amazon and elsewhere.
Harmony already supports many Bose products out of the gate, but I recommend you search for your specific product before buying a Harmony remote to control Bose specifically. You can query Harmony's device database here.
Pros
Reliable battle-tested remote.
In addition to Bose, Harmony can control your other home theater devices and many smart home devices too.
Consolidate up to 15 remotes.
Activities let Watch TV or Listen to Music, let you turn on and adjust multiple devices with a single button push.
Works with Alexa for voice control.
Cons
It's expensive.
While the company says it will continue to support these remotes, it is no clear for how long or what support means.
---
Video Review
  Video Credit:
CNET
---
Can I Replace My Existing Bose Remote?
The short answer to this question is that it depends on the make and model of your speaker and whether Bose or 3rd party manufacturers make them available for purchase separately.
As of this writing, there are several replacement remotes available for purchase at Amazon. I'll include a table featuring my top picks below, and then I'll go into more detail about each replacement remote.
Table of Bose Replacement Remotes Available at Amazon
The following remotes are all product-specific and will not allow you to control devices other than your Bose speakers. If you want a universal remote that will let you control your Bose speaker and other home theater devices, check out the previous section featuring my top universal remote picks.
Wave SoundTouch
Bose Smart Soundbars
Bose Solo Systems
Battery
1 CR2032 battery required (not included)
1 CR2032 battery (included)
1 CR2032 battery (not included)
Compatibility
See below for specific models
See below for specific models
See below for specific models
Wave SoundTouch
Battery
1 CR2032 battery required (not included)
Compatibility
See below for specific models
Bose Smart Soundbars
Battery
1 CR2032 battery (included)
Compatibility
See below for specific models
Bose Solo Systems
Battery
1 CR2032 battery (not included)
Compatibility
See below for specific models
Last update on 12/09/2023 / Affiliate links / Images from Amazon Product Advertising API
Note: The above table updates nightly via direct integration with Amazon's API. Click the orange 'See It' button to see up-to-the-minute pricing or to search Amazon for an alternate remote for your Bose speaker model.
---
#3 – Wave SoundTouch Replacement: OMAIC
 Compatibility: A REPLACEMENT remote control for BOSE Wave Soundtouch Music System I, II, III, IV, and V (1st – 5th generation).
If you are looking for a replacement for the popular Bose Wave Soundtouch line, this inexpensive remote might be just what the doctor ordered. However, it will only replace your existing Wave/Soundtouch remote, and it can't be programmed to control anything else. The remote does have a solid range, thought of about 20-30 feet/10 meters.
No programming is required to control Wave Soundtouch, and the remote is light in your hand. Lame, the company does not include the CR2032 required battery with this remote.
Pros
Replacement remote functions much like the original remote.
Controls for Radio/CD and Aux mode.
Six presents for your favorite channels/music.
The ability to set Play mode as well as alarms.
Small, squarish remote with dimensions of 3.85 x 2.15 x 0.2 inches.
Cons
Can only control Bose devices specified here.
NOT compatible with acoustic wave music system.
Requires CR2025 Battery (sold separately)
Limited warranty.
---
---
#4 – Bose Smart Soundbars: Tendodo Remote
If you're looking for a replacement remote control for your Bose Smart Soundbar 300, 500, or 900, then these two durable options from Tendodo could be just the thing. Tendodo claims that their replacement remotes are super easy to use, and the company puts each remote through quality testing before shipment to make sure they are fully functional.
Just remove the battery plastic spacer, and you're good to go! Plus, the company's 180-day service guarantee means that you can shop with confidence. Like the previous option, this will only control your soundbar, though, nothing else, which is a huge difference between this and the universal options I recommend above.
Pros
Replaces lost or broken remote for Smart Soundbar, 300, 500, or 900.
Includes the required CR2032 battery.
No setup is required should work out of the box with these three popular soundbar models.
Cons
Limited, 180 day service guarantee.
Controls only Bose Smart soundbars and nothing else.
Adds yet another remote to your already growing pile.
---
---
#5 – Bose Solo Replacement: DHCHAPU Remote
 Compatibility: Compatible with Bose Solo 5 TV Sound System model:418775 and solo soundbar II
Compatible with Bose solo 15 Series II Sound System,845194,, Compatible with Bose Solo 10 Series II Sound System 740928-1120,845194-1100, 838309-1100, Compatible with Bose TV speaker model:431974.
Next on my list of the best remotes for Bose is this replacement remote from a company with a funny-sounding name, DHCHAPU. While the company proclaims this to be a universal remote, the only thing universal about it is that Bose does not make it, but it will work to control the speakers in the compatibility list above.
This includes Solo 5, 10, and 15 series II soundbars and one Bose TV speaker model.
While the remote is inexpensive and well-rated, my biggest gripe with it (all of the replacement options, really) is that it won't let you consolidate other remotes into just one. A Harmony or Sofabaton remote would get you there, but if you want to replace a lost or broken Bose remote, this should work just fine.
Pro Tip: If you run into an issue with this remote turning off and on, make sure the battery is seated properly.

Pros
It's super affordable.
Very simple interface with just the basic audio controls.
Customers have reported that as a replacement, it works well.
Cons
Controls compatible Bose models listed above only.
You will still have separate remotes for controlling your home theater audio and other home theater components.
CR2032 battery is not included. Why these companies don't include sub-$2-dollar batteries with these products is a mystery to me.
---
---
Best Remotes for Bose: Your Turn
So what do you think about my picks for the best remotes for Bose speakers and soundbars?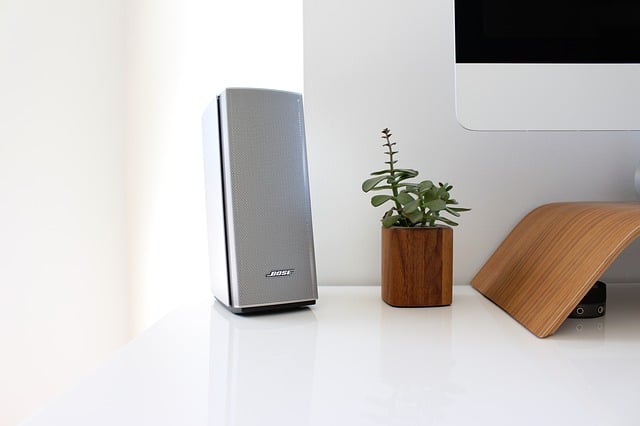 Did you find this article useful?
Are you interested in controlling your Bose system using a universal remote control? Or perhaps you want to replace an existing Bose remote that you lost or is broken?
Either way, I hope you will leave me a comment and let me know. I look forward to hearing from you!
---
You Might Also Like
If you enjoyed this article about the best universal remotes for Bose systems, you might also like some of my other articles:
Featured image credit: Photo by Osvaldo Castillo on Unsplash.
---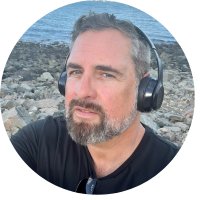 Tim Brennan is a technology blogger and hosts the @TecTimmy YouTube channel. He writes about smart homes at oneSmartcrib, home theaters at UniversalRemoteReviews, and AI in writing at Writeinteractive. A graduate of Northeastern University School of Journalism, he has written about technology for 30 years. Tim lives on the ocean in Nahant, Massachusetts.