Affiliate Disclaimer
As an Amazon Affiliate, we earn from qualifying purchases.
In this article, I'll provide my top five recommendations on the best remotes for NVIDIA Shield with or without Android TV.
My goal? To help you replace that cruddy remote that comes with NVIDIA Shield. I'm also going to tempt you to upgrade to something way cooler.
Those options are, however, somewhat limited. This is because NVIDIA requires a Bluetooth signal to control the box, not infrared (IR). This means that the vast majority of remotes out there can't do it.
The good news is that some of the best universal remotes on the market can control NVIDIA Shield.
Following are my picks for the top 5 best remotes for NVIDIA Shield and/or Andriod TV:
OK, let's dive in.
---
SHIELD is Getting Better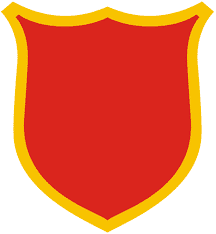 While it not as popular as Apple TV or Roku yet, Android TV is definitively a fan favorite of the technical set.  Those that run Android TV typically go with NVIDIA SHIELD with Chromecast 4K built-in as their streaming media device of choice.
NVIDIA recently made SHIELD faster and added support for Dolby Vision and Dolby Atmos.
They also put Google Assistant right inside the box for voice control. Plus, the new NVIDIA® Tegra® X1+ processor with a 256-core NVIDIA GPU with 2 GB RAM, NAS access, and Plex Server capabilities make this a beast for streamers and gamers alike. [There is also a robust library of games included with the box itself and via Android.]
---
The Remote is Not

That said, the remote that comes with the device is, well, a little sad. LOL. Judging from the chatter out in the NVIDIA forums, others agree with me.
There are superior choices when it comes to controlling NVIDIA SHIELD with a universal remoteTim Brennan
There have been many issues reported with responsiveness and remote lag as well as general design complaints.
Don't get me wrong, there are worse remotes out there. The design of this remote isn't awful, and I do appreciate a good Netflix button.
However, there are superior choices when it comes to controlling NVIDIA SHIELD with a universal remote.
---
#1 – Premium Pick: Harmony Elite
First on my list of the Best Remotes for NVIDIA SHIELD is the Logitech Harmony Elite. Harmony Elite is the Rolls Royce of remotes. Like the Rolls, it's more expensive than most remotes out there. It may also be overkill for what you really need. But man is it cool.  The Elite features a color LCD touchscreen with haptic feedback, all of the buttons are backlit, and you use it to control devices behind cabinets and your smart home stuff too.
But don't take my word for it. Check out this killer review from my man TeQreation:
You can also use it to program multi-device activities like "Watch Netflix on NVIDIA" if you are really fond of that lame Netflix button on the NVIDIA remote. The coolest thing about the Elite is that the same activity can be used to power on your TV if off, fire up your surround sound setup, dim your smart lights, lower your smart blinds, and even set the temperature of the room.
It will also work with Amazon Alexa and Google Assistant so you can voice control all your devices, using your voice companion of choice.
>> See Harmony Elite at Amazon <<
---
#2 – Best Value: Harmony Companion
And speaking of companions …
At the risk of repeating myself, I have in the past referred to the Harmony Companion as the "poor man's Elite." While it really isn't THAT cheap that a poor man [or woman] could afford it, it does cost less than the Elite and you get most of the Elite's functionality with this remote.
What you don't get is the cool color LCD screen that will impress your nerdy friends. What you do get is a solid remote for controlling your NVIDIA, Android TV, your home entertainment, and smart devices, the ability to consolidate up to eight existing remotes down to just one.
This remote is super easy to set up.
Tech with Brett has a great unboxing video that steps you through the entire setup process if you are interested in getting a feel for it. The process is essentially the same for the Harmony Elite, Companion, and Hub.
>> See Harmony Companion at Amazon <<
---
#3 – Best App: Harmony Hub
I recently wrote an epic blog 5000-word post about the 21 best universal remote apps for iOS and Android, and the Harmony Hub came out on top. By a mile. Why?
Most remote apps are unstable, and Elite is super reliable and based on nearly a decade of product development over at Logitech.  The Harmony Hub will pretty do everything the Elite and Companion will do. The only difference is that there is no physical remote.
This is an app that you can install on as many phones in your household as you wish. The interface mimics the LCD screen on the Elite and supports Activities like "Watch Netflix on NVIDIA" described above, up to 50 programmable Favorite Channels, and it will let you control NVIDIA plus seven additional devices. It also works with Alexa and Google.
Here is Chris Majestic's take on the Harmony Hub [along with a super-helpful setup guide]:
Note that he hads his NVIDIA SHIELD device first. Nice.
Tip: If you plan on getting the Hub, bookmark this page so you can come back and watch this video. It is the best guide out there.
You can consolidate the remotes for up to 8 entertainment devices and move them over to app control.
>> See It At Amazon <<
---
#4 – Basic Budget Pick: WeChip G20 Remote Control
OK, I get that my top three best remotes for NVIDIA Shield picks are a bit pricey and maybe you really do just want to replace that lousy NVIDIA remote.  After digging deep into the forums, reading multiple reviews, and surveying Amazon, I came up with this gem.
Customers have overwhelmingly positive things to say about using this remote with NVIDIA and Android TV. It includes a button in the center of the remote for voice control with Google. "Hello Google, Watch Netflix." This is great b/c it helps to address the issue with 'OK Google' lag you have likely experienced with Android TV.
Another nice feature it the battery meter that will tell you when the 2 required AA batteries are low. This is good as the common complaint users have about the remote is that the batteries go dead or just plain poop out too frequently. This requires you to take them out and put them back in first – so you don't really know if they are dead or there is just an issue with the remote. Stop doing that. Get this remote instead.
That said, it will not let you consolidate multiple remotes, create activities, or control smart devices like the Harmony remotes. See my top three picks if you want all that too.
Hip-IO does a nice job reviewing the remote. If you want to see this remote up close, check out this video:
Big Buck Bunny!  Excellent choice for the demo, my friend.
>> See It At Amazon >>
---
#5 – Budget Pick with Keyboard: Wechip 2.4G
Last on my list of the best remotes for NVIDIA Shield is the Wechip 2.4K Keyboard Remote.
For the money, I think I like this budget remote better than the G20. They both have solid reviews from customers, but the wireless keyboard is worth its weight in gold for my YouTube watching alone. But I'm not willing to give up my Elite for this little guy. Maybe I should just breakdown and get a wireless keyboard to use with my TV.  I digress.
This remote has three really cool features as far as I can tell. The first is that it ships with a detached wireless keyboard. Yes, the fact that it is detached means yet another remote for the coffee table, but functionally this is nice.
Second, and I cannot attest to how well it works but cool in theory is the in-air fly mouse capability that lets you use the baton to move the cursor around the screen by waving it in the air.
Finally, the device is plug and play. You just plug in the included USB receiver and the remote can reach the TV from up to 10 meters out. As Ham from Toy Story would say to his pal Buzz Lightyear, "impressive wingspan!"
>> See It At Amazon <<
---
Best Remotes for NVIDIA SHIELD  and /or Android TV: What Do You Think?
This is where I'm going to ask you to weigh and let me know if you found this article helpful.
What do you think of my picks for the best remotes for NVIDIA Shield and / or Android TV?  All the remotes here will work with both platforms, regardless if you have one or both of them.
Are you going to bite the bullet and go with the Rolls Royce or did you just want to replace the existing remote that your dog chewed up?
Either way, I hope you will please leave me a comment below and let me know.
Also, if you liked this article, would you mind giving it a quick share on social media?  You can use the colorful social buttons up at the top of this page. Thanks so much!
---
You Might Also Like
If you enjoyed this article about the best remotes for NVIDIA Shield and/or  Android TV, you might also like some of these posts: