Affiliate Disclosure: As an Amazon Associate, I earn from qualifying purchases. Learn more.
🗞️ News:
While Logitech will no longer make new Harmony remotes, the company says it will support existing customers "as long as they continue to use them."
Learn more.
In this article, I provide a thorough review of the five best remotes for Sling TV.
Sling TV is cool. Unfortunately, navigating it using a subpar remote is just no fun.
So what are the best remotes for Sling TV? Well, that depends on the platform you are using to control your devices.  Here are the 5 best remotes for Sling TV, organized by streaming device:
---
Cutting the Cord?
T
hinking about cutting the cord? Or maybe you already cut it?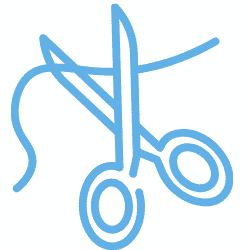 You are in good company. According to research firm eMarketer and as reported on nocable.org, the number of cord-cutters has nearly doubled over the past few years.
Go, team, you!
While replacing Cable with a streaming service hasn't really been a viable option until recently, a few companies have emerged that can make the benefits worthwhile. Sling TV is among them with an impressive 9.5% of market share out of the big six pay services, including Netflix and Prime.
However, none of these services comes with a remote control that truly enhances the entertainment experience.
Can you use the remote that comes with the device you use to navigate Sling TV? Sure, but with these five best remotes for Sling TV, why would you?
---
Quick Comparison Table
Here is a quick price comparison table that shows all five remotes side-by-side [they will appear stacked on mobile].
Tip: On a desktop computer you may need to expand your browser window to see all five products.
Image
Consolidate Multiple Remotes?
Works with Alexa and Google?
Image
Consolidate Multiple Remotes?
Works with Alexa and Google?
Image
Consolidate Multiple Remotes?
Works with Alexa and Google?
Last update on 10/20/2021 / Affiliate links / Images from Amazon Product Advertising API
---
5 Best Remotes for Sling TV
For Amazon Fire TV:
Fosmon Mini Keyboard
I don't know about you, but I find I do a lot of typing when I watch Fire TV. For this reason, my pick for Fire TV is this affordably awesome mini keyboard that features a trackpad, directional pad, media controls, and even backlit buttons. It won't let you consolidate other remotes or control smart devices (see Harmony remotes here for that), but it will let you navigate Fire TV like a champ.
For Roku & Apple TV:
Harmony Elite
The Harmony Elite is the creme de la creme of universal remotes. It will let you combine up to 15 remotes into one. It will also let you control both home theater and smart devices. Best of all? You do it using the Elite's cool color LCD screen that supports swipe and tap gestures and even has haptic feedback. Oh, and you get to voice control your devices with Alexa and Google Assistant to boot.
For Android & Chromecast: 
Caavo Control Center

Caavo takes a slightly different approach to remotes that Harmony.  It won't control your smart home stuff, but what it does do is control multiple entertainment devices seamlessly. It also has solid voice control built-in, and an excellent cross-service search capability. This is an ideal remote for someone who searches across multiples streaming services like Netflix, Apple TV, Roku, and /or  Amazon Prime.
For Smart TVs: 
Harmony 950
While the Harmony Elite will control all of the streaming devices listed here, it may be overkill for some implementations. This is where the Harmony 950 comes in. The 950 gives you pretty much all of the same features of the Elite without smart home or voice control. There is no hub, which is where the magic happens for those features. It costs less too.  You can check out my reviewing comparing the 950 with the Elite over here if you are interested.
For Xbox One: 
Harmony Companion
I also like and recommend the Harmony Elite for controlling your streaming experience on the Xbox One. However, it's expensive. I get it. The Harmony Companion has most of the same features of the Elite and it will let you consolidate remotes for up to eight devices. You get support for Harmony's famous multi-device Activities and also voice control with Alexa and Google. What you don't get is the color LCD screen. Sorry about that.
---
---
Best Remotes for Sling TV: Final Analysis
If you can afford it, go all in and get the Logitech Harmony Elite, regardless of the streaming service you are using.
It really is the best universal remote you can buy today.  Despite having purchased more than two dozen remotes for testing purposes, the Elite is my go-to, and I love it.
Here is a cool video from MJ's HTG demonstrating how Harmony works with Philips Hue lights.
However, it is expensive and will cost you about as much or more than some home theater components. If you don't care about smart home devices, go with the 950.  The next best remote up there is the Harmony Companion – as it will let you control both entertainment and smart things. However, you don't get the cool LCD screen.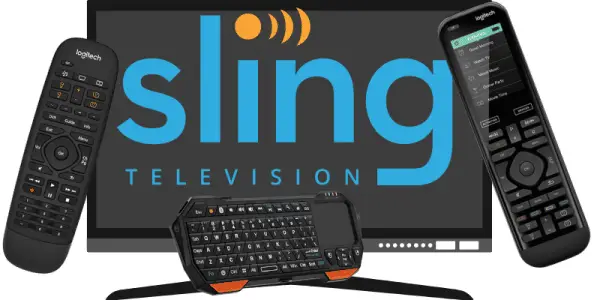 Lastly, if you watch a lot of YouTube or do a ton of typing on your big screen, the Fosman Mini keyboard is worth a look. My buddy has one and he loves the thing.
I'll leave you with Unbox Therapy's YouTube video review of the mini keyboard, which has since been rebranded but it is essentially the same.
---
You Might Also Like
What Are the Best Remote Controls for YouTube TV? 
7 Best Universal Remotes for Amazon Fire TV
What Are the Best Universal Remotes for Apple TV?
What are the Best Universal Remotes for Roku 1 2 3 4, Express, Stick, and Plus?
5 Best Remotes for NVIDIA SHIELD [and/or Android TV] in 2021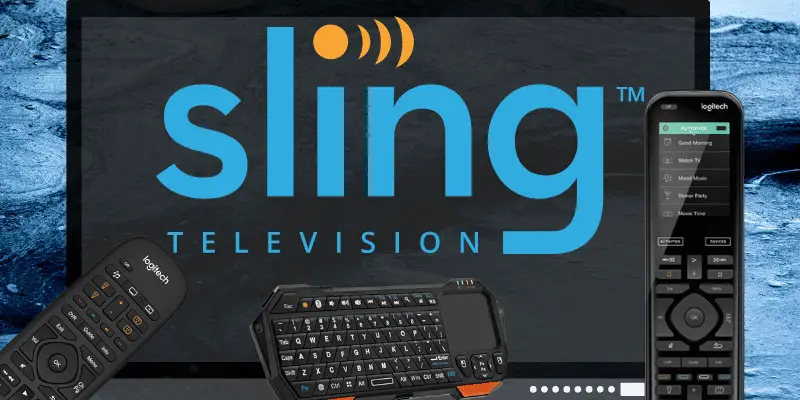 ---
About the Author
Tim Brennan, Technical Writer & Blogger
Tim Brennan [a.k.a. "Tec Timmy"] is a senior technical writer with over 25 years of experience writing for companies and organizations in and around Greater Boston, including GE and MIT. In addition to actively writing about universal remotes, Tim is also a regular contributor over at oneSmartcrib.com, a smart home blog. Tim holds a BA in Journalism from Northeastern University. Brennan is a father to two sons, a Star Wars nut, and loves a good taco🌮. There is a strong chance he is developing a crush on Amazon Alexa. You can learn more about Tim here.