Affiliate Disclosure
As an Amazon affiliate, I earn from qualifying purchases.
BOSTON, April 15, 2021 (Newswire) – Earlier this week, Logitech dropped a bomb on gadget lovers everywhere by announcing that it will cease production of new Harmony remotes.
The good news is the company will continue to support existing customers of its highly popular line of remote controls.
"We plan to support our Harmony community and new Harmony customers, which includes access to our software and apps to set up and manage your remotes," the company said in a statement. "Customer and warranty support will continue to be offered."
Most models of the remotes are still available for purchase and there is some inventory left over at Amazon, but it is unclear how long this will last. If you want a Harmony remote, snag one now.
Here is a rundown of the most popular remotes
"While there has been speculation that Logitech would discontinue the Harmony line, it's great that the company is supporting existing customers well into the future," said Tim Brennan, founder of UniversalRemoteReviews.com. "I love my Harmony Elite and will continue to use it until the buttons fall off. It is a sad day for the electronics industry."
📚 Related: 9 Best Logitech Harmony Alternatives Right Now
Video
Home theater expert Youthman talks about some of the reasons for Logitech discontinuation of the remotes here:
Prices Subject to Change
UniversalRemoteReviews.com has noticed that prices for some Harmony remotes have increased dramatically since Logitech made the announcement. This trend may continue so our recommendation is that you buy now.
Full Reviews Available
You can read full reviews of all the Harmony remotes here in the  UniversalRemoteReviews.com blog.
2021 Comparison Chart & Deals Tracker
Earlier this year, we created a comparison chart and dynamic deals tracker that lets you compare the benefits and pricing on the most popular Harmony remotes side by side.
The tracker pulls in prices nightly from Amazon via direct integration with Amazon's API.
About UniversalRemoteReviews.com
Founded by technical writer and blogger Tim Brennan, UniversalRemoteReviews.com is an online reviews website specializing in reviewing top-rated universal remote controls. The site is owned and operated by Writeinteractive, Inc. As an Amazon Associate, Writeinteractive may earn a commission from qualifying purchases when a customer links over to Amazon from our site.
Harmony Remotes Discontinued, Logitech Halts Production Not Support was distributed as a press release via PR Newswire on April 15, 2021
---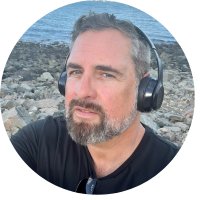 Tim Brennan is a technology blogger and hosts the @TecTimmy YouTube channel. He writes about smart homes at oneSmartcrib, home theaters at UniversalRemoteReviews, and AI in writing at Writeinteractive. A graduate of Northeastern University School of Journalism, he has written about technology for 30 years. Tim lives on the ocean in Nahant, Massachusetts.