Affiliate Disclosure
As an Amazon affiliate, I earn from qualifying purchases.
Want to know how to watch the Mandalorian for free on Disney+? Then this IS the deal you are looking for. I just signed up myself. This method is 100% legal and legit so read on if you want the scoop on how to get the Mandalorian for absolutely free!
Mandalorian Rocks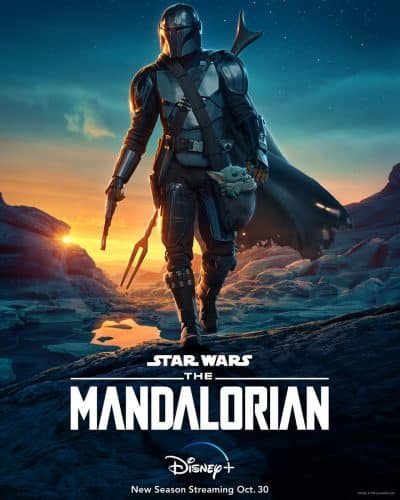 Put simply, the Mandalorian just rocks. I watched season one with my sons using Christopher's Disney+ account, but he has since canceled it to save some coin. Truly, this is the best Star Wars saga since Return of the Jedi. By a mile. I am probably the biggest Star Wars nut ever. It's amazing to me how this somewhat "darker" series really captures the spirit of the original films. If you liked the Star Wars films at all, don't miss this series!
OK, enough Star Wars swooning for now, back to how to get the Mandalorian for free.
Now that we are two episodes into Season 2…
[I wanted two episodes to watch back to back as the anticipation of seeing the 2
nd
one would have killed me.]
This got me thinking to my frugal myself. "Self, how can I watch the Mandalorian for free."
I did a bit of Googling and wa-la! I came across this nice article over at SFGATE. The force is apparently strong with the crew over there and yep, there is a way.
"I am one with the force and the force is with me."
SFGATE's article was helpful but I found the setup process is a bit like trying to hoist an X-wing fighter out of the swamp using your mind, so I thought I would write this article to take you through it step by step.
Before I give you the goods, don't miss this special trailer for Season Two!
? Related Reading: 5 Magical Remotes for Disney+ To Do 'Mandalorian' Proud
---
How To Watch the Mandalorian for Free
Here's the deal. Verizon has a special offer called "Disney+ on Us" that will give customers of their unlimited plans 6 months of Disney+ for free. And if you switch over to 5G or Fios home Internet the 6-month membership gets extended to a full year.
Existing Disney+ subscribers are also eligible for the deal. The deal pauses your existing subscription and then you will just resume paying when the deal period ends.
This means that you not only get access to the Mandalorian but also a TON of additional Star Wards content as well as delightfully nerdy content from Marvel.
This is almost as good as making the Kessel Run in less than 12 parsecs.
Here's the official Season Two trailer:
Isn't "The Child" [aka Baby Yoda] cute?! This sound-making toy is going to huge this holiday season. Check out the video for it over at Amazon if you have a chance. Ordering one!
OK, ok! Here are the steps on how to watch the Mandalorian for free!
---
Existing Verizon Customers: Step by Step Instructions
I am already an existing Verizon customer with an unlimited data plan.  If you are an existing Verizon Unlimited customer, like me, then signing up for 6-months of Disney+ for FREE is an absolute no brainer. If you already have Verizon, then upgrading to Unlimited Plan will also get you the Mandalorian and full Disney+ for free.
Here's how you sign up if you are an existing Verizon Unlimited Customer:
Sign in to your Verizon account.
Verify your login details if prompted.
There is where it starts to get interesting. It took me forever to find this. In the top menu, under Personal, hover over the word Account. A submenu of options is displayed.

Click or tap Add-ons & apps overview.

Click or tap the Manage
In the list of Add-Ons, click or tap the link for Disney+.
Follow the on-screen instructions to sign up. That's it! You will also be prompted to head over to Disney to sign up but the setup will guide you through each step.
Enjoy the Mandalorian and other content on Disney+!
---
New Customers: Step by Step Instructions
If you are not yet a Verizon customer, this may be the incentive you need to make the switch. I have found Verizon to be super reliable over the years, even in my remote neck of the woods in Nahant, MA (beach town with no cell tower).
Tap or click on the Switch Now link. You will be presented with the following

Follow the instructions on the screen to sign up for an eligible unlimited plan.
When you are finished signing up, follow my instructions above for existing Verizon customers to get Disney+ for free. After all, you are now an existing Verizon customer!
Enjoy the Mandalorian and other content on Disney+!
---
How to Watch the Mandalorian for Free: Your Turn
So what do you think about this sweet deal "Disney+ On Us" deal from Verizon?
I'm thrilled that I Googled 'How to watch the Mandalorian for free' this morning and found the deal. Hopefully, you found this article helpful and may have gottne the deal yourself.
The six-month window should give you more than enough time to watch both full seasons of the Mandalorian. I watched Season One over two days!
Speaking of which, have you already seen Season One?  Wasn't it awesome?  Please leave me a comment below and let me know your thoughts on the Mandalorian and/or this deal! Just please no spoilers, I am looking forward to watching Season 2 episodes one and two tonight!
May the force be with you!
---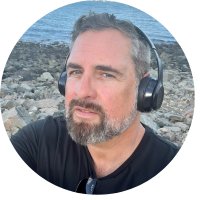 Tim Brennan is a technology blogger and hosts the @TecTimmy YouTube channel. He writes about smart homes at oneSmartcrib, home theaters at UniversalRemoteReviews, and AI in writing at Writeinteractive. A graduate of Northeastern University School of Journalism, he has written about technology for 30 years. Tim lives on the ocean in Nahant, Massachusetts.