Affiliate Disclosure
As an Amazon affiliate, I earn from qualifying purchases.
In this post, I'll share my top three picks for the best remote control apps for YouTube TV that you can get right now.
fitness model szex Multiniche Tube androgenic orbitfitness.com.au: gym equipment perth, fitness equipment perth | orbit fitness
Here's a quick rundown of my top picks if you don't want to read the entire article:
You can click on any item in the above list to jump down to my review for that remote. Or continue on for a fun fact about YouTube TV.
---
BOOM! Remote Drop!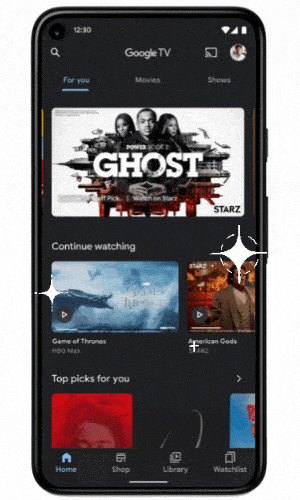 D
elighting "cord cutters" everywhere, YouTube TV will get you most of what your current cable provider provides for a fraction of the cost.
In fact, according to this recent article in the Washington Post, YouTube TV surpassed 3 million subscribers as of late 2020, according to Alphabet. Some financial analysts believe the subscription number has since eclipsed 4 million, which would make it the largest Internet-delivered TV bundle.
While the service has its benefits there are some drawbacks: one of them is that it does not come with a remote.
Luckily, you are able to get some of the best remotes for YouTube TV AND you can also use a smartphone or tablet as a remote using the apps in this article.
Finding the right app can be a challenge, however.
But I took the plunge and scoured far and wide to find you some solid recommendations for apps for YouTube TV. I dove deep into the forums like AVS Forum and Reddit, and I tested these all myself. I'll give my round-up of recommendations at the end of the article.
Let's jump right in to my list of the best remote control apps for YouTube TV!
---
#1. Google TV App: Best Overall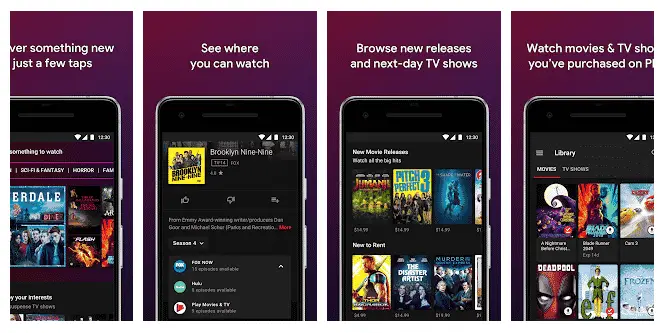 Hands down the Google TV App is one of the best remote control apps for YouTube TV. Its seamless integration with YouTube TV and other apps makes it a clear winner.
It will work whether you are running YouTube TV on your Smart TV, Android TV, or Chromecast device.
So, whether you're into live sports, news, movies, or on-demand content is your jam, you can use the remote to bee-bop around to your favorite content. channels.
The compatibility is certainly top-notch since it's designed for the Google ecosystem, including YouTube TV.
Google TV delivers the goods with the available equipment you have at home.
 Pros
Seamless compatibility with YouTube TV
No additional equipment needed
Easy to use interface
In-app keyboard for easy searches
Integrated with your Android phone
 Cons
Somewhat limited, no advanced features
No voice controls
---
Video Review
  Video Credit:
Google Play
Where to Get It
Download for iOS: Apple App Store  |  Download for Android: Google Play
---
#2. Samsung SmartThings: Best Streaming Experience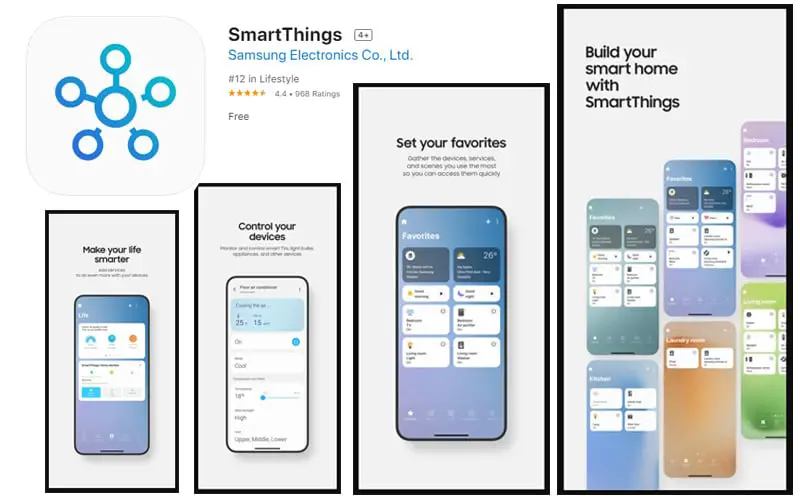 Next on my list of the best remote control apps for YouTube TV is Samsung's SmartThings. This remote app can be a game changer as it offers an excellent remote-control experience for YouTube's increasingly popular streaming platform.
However, since SmartThings is proprietarily Samsung's and optimized for their ecosystem, you'll need to have at least some of their hardware. You can still use it, but you'll have to install third-party apps on your non-Samsung devices.
Still, it offers a robust set of features since the app comes with built-in remote control. Unlike other remotes, it can also browse through your YouTube TV's channel list with ease.
Since SmartThings is generally a smart home app. You'll also get full access to its other features, including voice commands and advanced casting solutions. You can also control your other devices through it, so you'll literally be able to manage your entire home with your fingertips.
 Pros
Control your YouTube TV as well as your smart home
Works with both Apple and Android devices.
Smartwatch compatibility
Great if you already have Samsung hardware or a Smartthings Ecosystem
 Cons
Proprietary
Need a third-party app for non-Samsung devices
---
Where to Get It
Download for iOS: Apple App Store  |  Download for Android: Google Play
---
#3. Nvidia Shield TV Remote App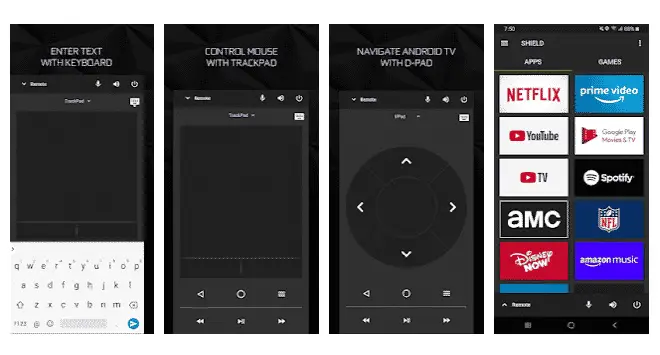 The last one on the list of best remote control apps for YouTube TV requires special equipment, particularly the Nvidia Shield TV.
Now, you may ask, why did I pick this app? Let me explain. There are not a lot of universal remote apps that will allow you to control YouTube TV like your TV. One of the apps that can do that is the Nvidia Shield TV.
You can launch apps quickly, and the navigation is made super simple. These controls will allow you to navigate your YouTube TV app to watch your favorite channels with a tap of a button.
As long as you have an Nvidia Shield streaming device, you'll be able to enjoy your YouTube TV experience using this remote.
 Pros
Compatible with YouTube TV
Intuitive controls for easy navigation
Virtual mouse and keyboard
 Cons
Needs an Nvidia Shield to work
---
Video Review
  Video Credit:
GregglesTV
Where to Get It
Download for iOS: Apple App Store |  Download for Android: Google Play
📚 Related: Best Universal Remote Apps for Nvidia Shield
---
Best Remote Control Apps for YouTube TV: Your Turn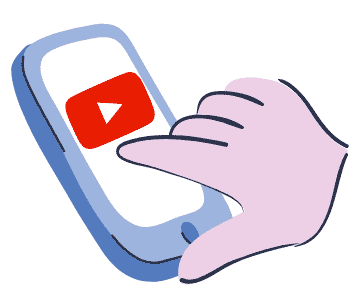 Finding one of the best remote control apps for YouTube TV really boils down to the set of features and preferences that are important to you.
If you are looking for the best general-purpose remote for YouTube TV, go with the Google TV app.
If you subscribe to the Samsung SmartThings smart home ecosystem the SmartThings app might be ideal for you.
Finally, if you own an Nvidia Shield device, the Nvidia Shield TV Remote App is a no-brainer and gives you control over YouTube TV and other Shield apps to boot.
Have you tried any of these three apps with YouTube TV?
Are there other apps you've found that work well with YouTube TV? How do you like the YouTube TV service so far? I wasn't wild about the picture quality for some channels so I may switch back to cable at least for now.
Please leave a comment below and let me know. I would love to hear your thoughts!
---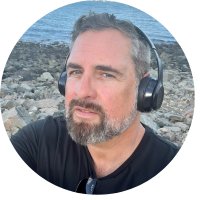 Tim Brennan is a technology blogger and hosts the @TecTimmy YouTube channel. He writes about smart homes at oneSmartcrib, home theaters at UniversalRemoteReviews, and AI in writing at Writeinteractive. A graduate of Northeastern University School of Journalism, he has written about technology for 30 years. Tim lives on the ocean in Nahant, Massachusetts.