Affiliate Disclosure
As an Amazon affiliate, I earn from qualifying purchases.
In this guide, I'll show you how to get AirPlay on Insignia Smart TVs in under 20 minutes.
Does Insignia Support Apple AirPlay?
I
n a word, yes! Nearly all Insignia Smart TVs do support Apple AirPlay. However, the process to connect is not as straightforward as other TV brands so read on for the full answer.
Generally speaking…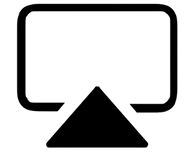 By connecting your iPhone, iPad, or Mac either directly to your TV or with Apple HomeKit, you can watch your favorite content from your smartphone or other devies on a bigger screen. This includes your favorite streaming apps like TikTok, YouTube, Facebook Reels, and even videos and photos in your own library.  Once you are connected via AirPlay, you can stream the content from your phone to your TV.
In this blog post, I'll walk you through connecting to the same Wi-Fi network, updating your TV's firmware, and using tap screen mirroring and the voice button for a seamless experience. By the end, you'll have transformed your Insignia Smart TV into an entertainment hub perfect for every Apple user, game console lover, soical media buff, and streaming enthusiast.
Let's first review the requirements of what you need to get AirPlay on Insignia Smart TVs.
---
Prerequisites and Requirements
To use AirPlay on Insignia TVs, there are a few prerequisites you need to meet:
Compatible Insignia Smart TV Models:

4 Not all Insignia TVs support AirPlay. Ensure that you have a compatible model with built-in AirPlay functionality. Typically, newer models with Roku TV integration or Amazon Fire TV integatation have a higher chance of featuring AirPlay compatibility. You can check your TV's user manual or the manufacturer's website to confirm whether your Insignia TV supports AirPlay.

iOS Device with the Required Version of iOS or macOS:

You will need an Apple device, such as an iPhone, iPad, or Mac, running the necessary software version to enable AirPlay functionality. For iPhones and iPads, iOS 11.4 or later is required, while Macs need macOS Mojave 10.14.5 or newer. It is essential to keep your Apple device up-to-date to ensure smooth compatibility with AirPlay.

Stable Wi-Fi Network:

AirPlay relies on a Wi-Fi network to transmit content between devices. Make sure you have a stable and reliable internet connection to facilitate smooth streaming. Both your Insignia Smart TV and your iOS device should be connected to the same Wi-Fi network for AirPlay to work correctly. Connecting your TV via an ethernet cable may also help improve your internet connection and streaming quality.

Latest Insignia Smart TV Firmware:

To enable AirPlay functionality, it is essential to have the latest firmware installed on your Insignia TV. You can update your TV's firmware by accessing the settings menu and following the on-screen prompts for software updates. Updating your TV's firmware will ensure optimal performance and compatibility with your Apple devices.
In the next sections, I will go through the steps to set up your AirPlay on Insignia, connect your iOS device, and optimize your experience.
---
How to Get AirPlay on Insignia Smart TVs (Step-By-Step)
Step
1

: Enable AirPlay on Insignia Smart TVs
To enable AirPlay on your Insignia TV, start by accessing the settings menu using your remote control. Look for the gear icon or a menu labeled "Settings" or "System" on the screen.
Once you are in the settings menu, navigate to the AirPlay settings option. This is usually located under a sub-menu labeled "Apple AirPlay and HomeKit" or something similar.
Inside the AirPlay settings, you will find an option to enable or disable AirPlay. Turn on AirPlay by toggling the switch to the "On" position. You can also set additional preferences, such as requiring a password for access or allowing access only to specific devices.
Step
2

: Configure your Wi-Fi Network
Ensure that your Insignia Smart TV and your iOS device are connected to the same Wi-Fi network.
You can check your TV's network settings in the settings menu under "Network" or "Wi-Fi." The following YouTube video shows you the general steps to connect.
Video Credit:
WorldofTech
Step
3

: Connecting your iOS Device to Your Insignia Smart TV
From an iPhone or iPad
Access the Control Center: To connect your iPhone or iPad to your Insignia Smart TV, swipe down from the top-right corner of the screen to access the Control Center. For older versions of iOS, swipe up from the bottom of the screen.
Select Screen Mirroring or AirPlay: In the Control Center, tap on the "Screen Mirroring" or "AirPlay" button.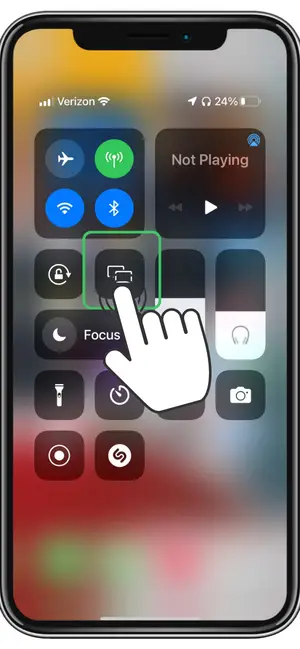 A list of available devices will appear.
Choose your Insignia Smart TV from the list: Find your Insignia Smart TV in the list of available devices and tap on it. Your iPhone or iPad screen will now be mirrored on your TV screen. You can now enjoy your favorite movies, TV shows, or Apple Music on the big screen.
This video shows how to set up AirPlay on Insignia Fire TVs but the process is the same for Roku and other forms of Insignia TVs:
Video Credit:
WorldofTech
From a Mac
Access the AirPlay icon in the Menu Bar: On your Mac, locate the AirPlay icon in the menu bar at the top of the screen. If the icon is not visible, go to System Preferences > Displays and check the "Show mirroring options in the menu bar when available" option.
Select your Insignia Smart TV from the list: Click the AirPlay icon, and a list of available devices will appear. Choose your Insignia Smart TV from the list.
Choose the Desired Mirroring Options:Once connected, you can choose to mirror your Mac screen on your TV or use it as an extended display. Follow the on-screen instructions to set up your preferred display option.
---
Using AirPlay for Different Types of Content
Streaming Video
AirPlay is perfect for streaming videos from your iOS device or Mac to your Insignia Smart TV. With a touch of a button, you can watch Prime Video, Apple TV+, or other streaming services on the big screen.
Sharing Photos and Presentations
AirPlay also allows you to showcase photos or presentations on your Insignia TV screen. Simply open the Photos app or a presentation in Keynote and use AirPlay to display your content.
Playing Music
Enjoy your Apple Music library or other audio apps on your Insignia Smart TV by using AirPlay. Connect your compatible device to your TV and listen to your favorite tunes through the TV's speakers.
---
Troubleshooting AirPlay Issues
Despite its ease of use, AirPlay may occasionally encounter issues during setup or streaming. In this section, we'll cover some common problems and their solutions to ensure a seamless AirPlay experience. These are not specific to AirPlay on Insignia but are more general things to check regardless of your TV brand.
Check your Wi-Fi Connection
A stable Wi-Fi connection is crucial for AirPlay to work. If you're experiencing buffering or connectivity issues, double-check your Wi-Fi connection on both your Insignia TV and your iOS device.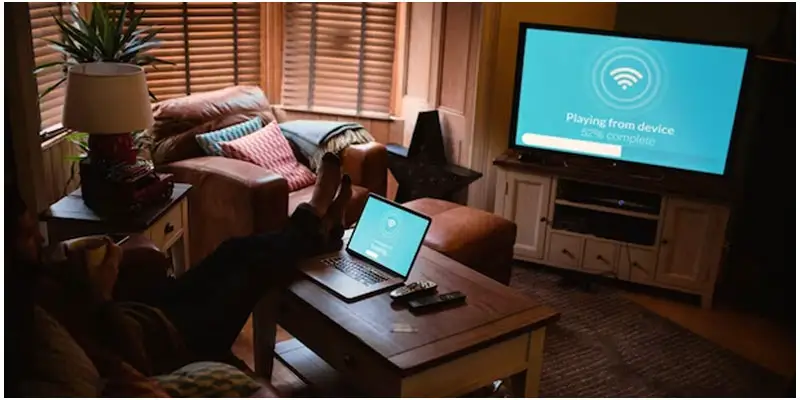 Update your Devices
Outdated firmware on your Insignia TV or older iOS versions on your iPhone or iPad can cause compatibility issues with AirPlay. Ensure that your devices are updated to the latest software versions by checking for updates in the settings menu of your TV and iOS device.
Verify your Insignia TV Model
Not all Insignia TV models support Apple's AirPlay. Check your TV's model number in the user manual or on the manufacturer's website to confirm compatibility. If your TV doesn't support AirPlay on Insignia, you may consider using an alternative streaming device like a Roku streaming stick, Fire TV Stick, or Apple TV.
Restart your Devices
If you're still having trouble with AirPlay on Insignia TVs, try restarting your Insignia TV and iOS device. This simple step can often resolve minor technical issues.
📚 Related: Best Remotes for Insignia TV
---
Conclusion
In conclusion, using Apple AirPlay on Insignia Smart TVs lets you enjoy content from iPhone, iPad, or Mac on a bigger screen. Ensure a shared Wi-Fi network and HomeKit support, then follow on-screen instructions to control content and access additional apps.
With the Home app and Apple products, you'll unlock your smart TV set's full potential, including Ultra HD and Dolby Vision. Utilize the home button and screen mirroring button for seamless switching between sources.
Keep your devices updated with the latest firmware and check your Wi-Fi connection if issues arise. By following these steps, you'll create an all-in-one entertainment hub for everyone to enjoy.
📚 Related: GE Remote Codes for Insignia
---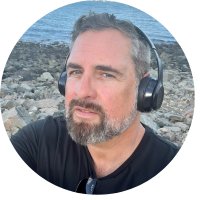 Tim Brennan is a technology blogger and hosts the @TecTimmy YouTube channel. He writes about smart homes at oneSmartcrib, home theaters at UniversalRemoteReviews, and AI in writing at Writeinteractive. A graduate of Northeastern University School of Journalism, he has written about technology for 30 years. Tim lives on the ocean in Nahant, Massachusetts.