Affiliate Disclosure
As an Amazon affiliate, I earn from qualifying purchases.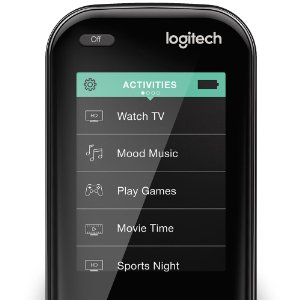 Looking for a definitive, unbiased Logitech Harmony 950 review?
Look no further!
This article explores the pros and cons of one of Logitech's most popular touchscreen universal remote controls.
---
A Top-Notch Infrared [IR]-Based Remote
The 950 is one of Logitech's top-of-the-line Harmony universal remotes and is its best IR-based smart home automation remote control.
The 950 gives you full control of your TV, movies, music, and gaming consoles, as well as the other devices in your entertainment arsenal. The sleek and sophisticated design features a color touchscreen, motion sensing, and an ample amount of vibration  [haptic] feedback when buttons are pressed.
In addition, the newer redesigned remote offers an improved button layout over its predecessor, the Harmony Ultimate One. The 950 also offers a replaceable, rechargeable battery with 20% greater capacity than the previous version.
There are a few notable drawbacks to this remote over Harmony's newer offerings, the Harmony Elite and Harmony Ultimate Home, which I will explore in this post.
---
Logitech Harmony 950 Video Review
Check out this helpful video review below from JQ of TeQCreation.
Important note: While JQ's review is on the Harmony Elite, the 950 is essentially the same remote, so I have included this review here for that reason.  The main notable difference is that the Elite also ships with a Hub. The Hub lets you control smart devices and your home entertainment equipment. You can read about some additional differences between the Harmony Elite vs 950 in this separate comparison post I wrote.
I love the special effects at the start of this video! LOL.
Pro Tip: If you are looking for an easy way to compare all of Logitech's smart remote offerings, check out my handy Logitech Harmony Comparison Chart.
As this report from market research firm Statistica shows, household penetration in the control and connectivity market was 22.8% last year and is expected to hit 43.6% by 2022. So, regardless of which smart remote you choose, you are still ahead of the curve!
OK, let's get into the nitty-gritty of my Logitech Harmony 950 review.
---
Logitech Harmony 950 Review: The Good
Replace up to 15 Remotes
You heard that right; the 950 smart home automation remote will allow you to replace up to FIFTEEN remotes.  While that may seem like a high number, it is certainly not outside of the realm of the probable future.  This year, I've added four remotes with devices I bought…one for my new Samsung smart TV, a Samsung soundbar, a new cable provider [Xfinity], and a Roku. If you have a fireplace and maybe even a ceiling fan that relies on an IR signal, chances are you can use the 950 to control that too.
Simple Setup Using Harmony's Software
Setup is fully automated using Harmony's intuitive software.  As with other products in the Harmony family, you enter the manufacturer name and model information into the software interface, and Harmony adds your devices. No more fumbling around for those "secret codes" required by other remotes.
One-Touch Control
Tap on any custom activity such as "Watch TV," "Listen to Music," or maybe even "Netflix and Chill" using the swipe and tap color touchscreen, and the right devices power on and automatically switch to the right settings.
For example, your Netflix and Chill activity could power on your TV, an audio receiver, your soundbar, and surround set up, then even switch to the Netflix home screen, all at he press of a single button. Cool.
Control all Popular Streaming Media Players
Using a single remote, the 950 will also let you control the most popular streaming media players like Apple TV, Roku, Amazon Fire TV and even your DVRs like TiVo®. What's more, you can control all popular gaming consoles, including Xbox One and PlayStation, as well as CD, DVD, and Blu-ray™ media players.
Works with Devices You Own Today and Will Own Tomorrow
The Harmony 950 works with over 275,000 compatible home entertainment devices from over 5,000 brands available in Harmony's ever-expanding database for product support. To see if the devices you own are compatible, you can prescreen them by conducting a search using Harmony's device compatibility database.
Motion Activated Backlit Buttons
The smart home automation remote powers on when it detects you are nearing it. And unlike many other remotes, all buttons are backlit on the 950. This gives you easy access and control, even when you are in the dark (i.e., movie night). Pass the popcorn!

Convenient Charging Station
It's a snap to keep your remote fully charged, ready, and within easy reach, thanks to the included charging station. And the high-capacity battery gives you many hours of use before needing a charge.
Best IR Remote Control
According to Wikipedia, the main technology used in home entertainment devices is infrared (IR) light. The signal between a remote control handset and the device it controls consists of pulses of infrared light, which is invisible to the human eye but can be seen through a digital camera, video camera or phone camera. This is the best IR remote control you can get, bar none.
That said, there are a few things you can't control. This includes devices that rely on a Wi-Fi or Bluetooth signal.  I'll get into that a bit more below.
---
Logitech Harmony 950 Review: The Bad
Here are a few caveats of 950, along with some things it can't do when compared to Harmony's Hub-based remotes like the Elite and Companion.
Lack of Native Support for "Closed" Devices
It took me a while to figure out what Logitech meant by a closed device, but essentially the IR technology used in this remote will NOT allow you to access devices that are stored in a cabinet, such as a closed entertainment center.
If you have devices kept stored behind closed doors, you have two options.  Option 1 is purchasing a separate Harmony Hub (sold separately) for use with your 990. The second and recommended option is that you check out Harmony's other offerings Harmony Elite and Harmony Ultimate Home, which include the hub and give you support for closed devices using radio frequency out of the box. Still, the 950 is the best IR remote control on Logitech's menu.
No Amazon Alexa or Google Home Support
Technology now exists that gives us the capability to control our TVs with our voice. The Harmony Hub-based remotes offer limited commands to let you do it with Alexa and Google Home. Harmony also came out last year with the Harmony Express.  This newest member of the Logitech family has Alexa built right into the remote.
While the 950 doesn't allow you to control your devices with Alexa or Google Assistant, both the Harmony Elite and Harmony Ultimate Home do. Generally speaking, if the Harmony remote comes with a hub, you'll have some voice control using these popular smart speakers. You can also now control your TV with your voice using Amazon's FireTV Cube.
---
Where To Get It
After reading my Logitech Harmony 950 review, if you want to buy the Logitech 950 remote, click on the badge below to see it at Amazon.
I think they update the price in the badge nightly, but you can click through to see the actual price at Amazon.
Note:  This is an affiliate link, so I will get a small commission if you buy the 950 using the badge above.
---
What's in the Box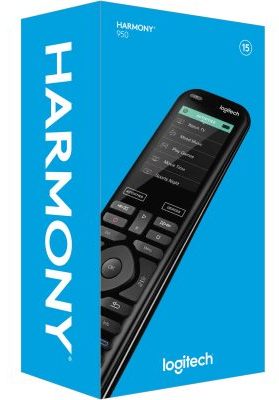 Harmony 950 IR-based remote (with rechargeable battery)
Charging station
USB cable
AC adapter
User documentation
---
Product Dimensions
Height: 19.2 cm (7.56 in)
Width: 5.4 cm (2.13 in)
Depth: 3.9 cm (1.14 in)
Weight: 163.8 g (5.78 oz)
If you want to see the full specifications of the Harmony 950 Remote, check out this datasheet.
---
System Requirements
For running setup using Logitech's software:
Windows® PC: Windows 10, Windows 8, or Windows 7
or
Intel® Mac® OS computer: Mac OS X 10.7 or higher
---
Logitech Harmony 950 Review: Tag, You're It…
I hope you enjoyed my Logitech Harmony 950 Review.
I would love to hear if you found it helpful and whether you own or plan to purchase this remote.
Please let me know by leaving a quick comment below.
---
Related Links
If you liked this Logitech Harmony 950 review, you might also like some reviews I wrote on Harmony remotes.
---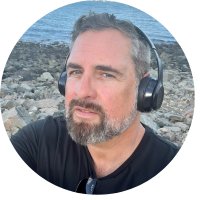 Tim Brennan is a technology blogger and hosts the @TecTimmy YouTube channel. He writes about smart homes at oneSmartcrib, home theaters at UniversalRemoteReviews, and AI in writing at Writeinteractive. A graduate of Northeastern University School of Journalism, he has written about technology for 30 years. Tim lives on the ocean in Nahant, Massachusetts.