Affiliate Disclosure
As an Amazon affiliate, I earn from qualifying purchases.
In this post, I will share my picks for the seven best remotes for Element TVs this year.
I have chosen three replacement remotes that will let you control your Element TV and four that will control your entire home theater system.
The best remotes for Element TVs are:
---
Element TVs: Made in the USA
W
ant to know a fun fact about Element TVs? Well, here are three.
First, the Element Electronics brand is the only major television company assembling TVs in the United States.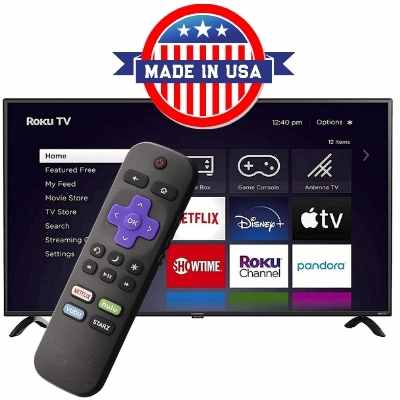 Second, customers who own these TVs typically love them❤️📺.
Third, newer Element TV models come with Roku TV pre-installed, which gives customers access to their favorite streaming services like NetFlix, Disney+, Apple TV, Pandora, and many more.
Now here's another fact that is not so fun. Many of those same customers who rave about their Element TVs say that the remote that comes with the TV is a letdown, and at least one customer called it "a real stinker."
Perhaps that's why you're here. Let's get you a better remote.
📚 Related: Ge Remote Codes for Element TVs
---
Best Remotes for Element TVs: Top 3 Picks
Here is a side-by-side comparison of my top three picks for the best remotes for Element TVs. Note that these are all universal options. If you want to replace an existing remote, I'll cover those later in the article.
📝 Note: Prices are updated as of the date at the bottom of the table. Click 'See It at Amazon' to see the price you will pay at checkout.
Top Pick
4 Device
Hub & App
Product Name
Inteset 4-in-1: Best for Streamers
Voice Control (Alexa/Google)
Technology
Infrared, Radio Frequency, Bluetooth, Wi-fi
Radio Frequency and Infrared
Range
40ft, plus IR boosters for additional coverage
Top Pick
Voice Control (Alexa/Google)
Technology
Infrared, Radio Frequency, Bluetooth, Wi-fi
Range
40ft, plus IR boosters for additional coverage
4 Device
Product Name
Inteset 4-in-1: Best for Streamers
Voice Control (Alexa/Google)
Technology
Radio Frequency and Infrared
Hub & App
Voice Control (Alexa/Google)
Last update on 09/27/2023 / Affiliate links / Images from Amazon Product Advertising API
---
#1 – Premium Pick: Sofabaton X1
I bought the Sofabaton X1 universal remote control on Amazon Prime Day this year. I went through the setup process and have started testing, and the results are super encouraging!
While not perfect, the Sofabaton does a great job controlling both infrared and Bluetooth devices via Wi-FI. It will also control a limited number of smart devices, like Philips Hue lights; plus, support for Alexa and Google Assistant means you can also use your voice to control your devices. While I don't have an Element Roku TV, I did test it on my Roku player. Best of all, you set this thing up using your smart phone so there are no remote codes involved.
Pros
Supports 500,000 devices from 5K brands.
Activity buttons let you turn on multiple devices with one button push.
Includes IR blasters for closed cabinent control.
No universal remote codes, setup is done via the app.
Cons
Must press a button to wake the remote.
Setup can still be a bit tricky for some devices.
Learning from existing remotes is hit or miss.
LCD screen is diplay only.
---
Video Review
Video Credit:
TK Bay
---
#2 – Budget Universal: Inteset 4-in-1
The Inteset 4-in-1 is a good budget option for a universal remote. It can control everything you can think of, from Apple TV, Netflix, Roku, and even your Xbox as well as your set-top box, Blu-ray players, and more. It will also control other Roku TV brands, including Sanyo Roku TV, TCL Roku TV, Hisense Roku TV, Hitachi Roku TV, Sharp Roku TV, RCA Roku TV, JVC Roku TV, Philips Roku TV, Westinghouse Roku TV, and Onn Roku TV. It's pre-programmed out of the box, allowing you to use it immediately.
There's an entire database of device codes to connect TVs, soundbars, DVD players, and more to complete your entertainment center. While a bit tricky to set up it also has macro button support, so you can program up to 15 commands via one button push.
Even though it's a solid streaming remote for an affordable price, its main limitation over Sofabaton U1 is that it will only let you control up to four devices.
Pros
Pre-programmed to work for many TV brands.
Affordable.
Feels good in the hand.
Cons
Macro button support is a bit complex to set up.
Limited to control of four devices.
Won't control smart devices and is limited to some streaming devices.
---
---
#3 – Best Hub and App: BroadLink RM4 Pro
The BroadLink RM4 Pro is for smart home enthusiasts comfortable with controlling their Element TV and related equipment using an app instead of a physical remote. The app is available for iOS and Android devices and can run on your smartphone.
However, I would recommend buying a tablet for use with this device for the ultimate in coolness.
It is compatible with smart assistants like Siri, Alexa, Google Assistant, and IFTTT. You can easily set it up with your smart speakers for home automation tasks.
The remote has programmable keys with a library of device codes, so you'll be able to use it with newer TVs, DVDs, and even A/C units.
If you like the idea of remote control apps for your phone, you can also check out these other posts I wrote on the best universal remote apps for iOS and Android.
Pros
Controls home theater and smart home.
App is intutiive to and comprehensive.
Great for smart home control if you install on a tablet.
Works with Alexa and Google.
Cons
No physical remote (hub and app only).
Designed for more tech savvy users in mine.
---
Video Review
Here is a helpful video from Broadlink that shows how you set up the device.
Video Credit:
Broadlink UAE
---
#4 – Solid Runner-Up: Sofabaton U2
As an owner of the Sofabaton U2 remote and having tested it extensively, I can confidently recommend it as a versatile and powerful universal remote. It surpasses its predecessor, the U1, in terms of features and performance.
One of the standout features of the U2 is its enhanced infrared range and improved off-axis functionality, ensuring reliable control of your devices even from a greater distance and different angles. The larger buttons and refined design provide a satisfying click and improved ergonomics, making it comfortable to hold and use.
The U2 also introduces an upgraded battery cover design, making battery replacement easiser solving a major customer complaint about the U1.
With the U2, you can create custom macros to run multiple commands with a single button press – just like with the U1. The companion application simplifies the setup process, but the technical process takes some time especially for the non-techie set.
Pros
Enhanced infrared range and improved off-axis functionality.
Larger buttons and refined design for improved ergonomics.
Upgraded battery cover design for easy battery replacement.
Streamlined interface with coherent button grouping.
Custom macro functionality for convenience.
Motion-activated "on/off" capabilities for extended battery life.
Cons
Some streaming devices are not supported.
Does not control smart home devices like smart lights and blinds.
No voice assistant support.
Limited to control of 15 devices compared t0 60 with the X1.
No rechargeable battery.
---
Video Review
 Video Credit:
Hatoraid Cowboy Cinema
---
#5 – Best for Roku TVs: Elekpia
Last on my list of best universal remotes for Element TVs is this Roku replacement remote option.
While I find these Roku knock-off remotes to be a bit cheap-looking and also feel cheap in hand, they are simple. I'll never understand why they picked Vudo and Stars over other streaming services for those buttons at the bottom, but the Netflix button is good.
If you have your heart set on replacing a lost Roku remote and just want to control your Element TV, here you go.
Works with: TV E4SW5017RKU E4SW5518RKU E2SW6518RKU E4SW6518RKU E4SC4018RKU E4SC5018RKU Smart 4K Ultra HDTV
Pros
Decent replacement remote for Element Roku TVs.
Inexpensive.
A bit weird that VUDO and Stars are two of the four steaming service buttons.
Cons
Works only for Roku Element TVs.
Control is limited to the Roku Element TV only.
Won't control other devices.
---
---
Best Remotes for Element TVs: Conclusion
The best remote for your Element TV is the Sofabaton X1 remote, in my opinion. It's a premium remote that controls the other devices around your home. The Sofabaton U1 is a solid universal remote alternative. If you want an OEM option, go with either Elekpia or Beyution, depending on the model of your television.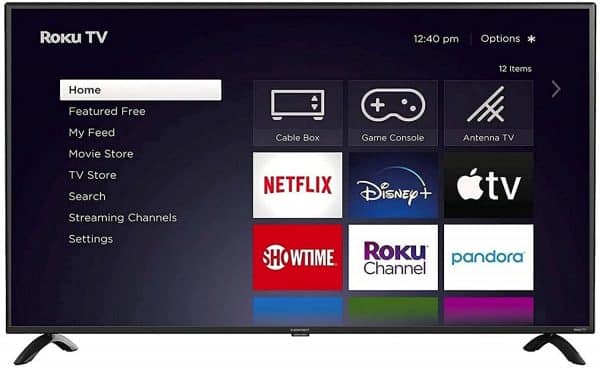 So what do you think of my picks for the best remotes for Element TVs? Please leave me a comment below and let me know. Enjoy your Element TVs!
📚 Related: 11 Best Universal Remotes This Year
---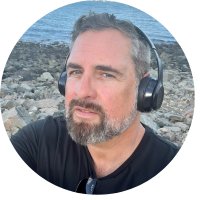 Tim Brennan is a technology blogger and hosts the @TecTimmy YouTube channel. He writes about smart homes at oneSmartcrib, home theaters at UniversalRemoteReviews, and AI in writing at Writeinteractive. A graduate of Northeastern University School of Journalism, he has written about technology for 30 years. Tim lives on the ocean in Nahant, Massachusetts.