Affiliate Disclosure
As an Amazon affiliate, I earn from qualifying purchases.
In this post, I'll provide my top recommendations for the best universal remotes for Hulu + Live TV for each type of streaming device you can use to run Hulu.
So I won't keep you in suspense, here are my top picks for Hulu remotes:
Click any link in the list above to jump down to review for that remote, or read on for my very brief little intro.
---
What Are the Best Universal Remotes for Hulu + Live TV?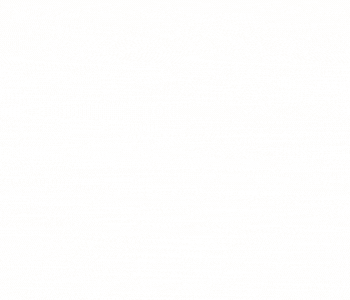 Hulu, Hulu Hulu. It's fun to say.
Do you know what's not so fun?
Trying to navigate around Hulu + Live TV with that dog of a remote that came with your Smart TV.
Or worse, maybe you are fiddling with that crazy one that the cable company gave you.
Don't despair. I'm here to rescue you from the usability abyss with five great universal remotes you can use for Hulu +Live TV.
But what are the best universal remotes for Hulu + Live TV? 
Well, that depends on the type of streaming device you are using, really. Here, I'll cover some all the biggest ones, including:
Apple TV
Amazon Fire TV
Roku
Google Chromecast
For most other streamers and devices, my first pick should do the job nicely.
Huuuulu! Let's dive in.
---
#1 – Best for All: Sofabaton X1
I've been using the SofaBaton X1 Universal Remote for a few months now, and I can confidently say that it's been a total game-changer. No more juggling multiple remotes or getting frustrated trying to figure out which controls what. With the SofaBaton X1, I can control my devices with just one remote. It's simple to use, the color display is intuitive, and it's incredibly convenient.
One of my favorite features of the SofaBaton X1 is the IR learning function. It's like having a mind-reading remote that can learn commands from other remotes that aren't already programmed. The setup process was a bit of a challenge at first, but once I got the hang of it, it was smooth sailing.
Pros
Controls over 500,000 devices
Ergonomic design and backlit buttons
Customizable button layout
Impressive battery life lasting 3+ months
Convenient smartphone app doubles as an additional remote
Excellent customer support
Cons
Higher initial cost
Occasional button sensitivity issues
Bit of a learning curve for customization (but you can set it an forget it)
---
---
#2 – For Apple TV: Function101
Even though I love my Sofabaton X1 universal remote for its versatility, when it comes to controlling my Apple TV, the Function101 hard button remote truly shines. As someone who owns both remotes, I can confidently say that the Function101 Remote is my go-to choice for Apple TV navigation.
It offers a more traditional and user-friendly design, making the Apple TV interface easier to interact with and providing a seamless viewing experience.
Pros
Perfectly compatible with Apple TV out of the box
Familiar, user-friendly design
Responsive button layout
Easy setup process
Cons
Limited to Apple TV control
Lacks advanced customization
No backlit buttons
---
---
#3 – For Fire TV: Sofabaton F2
While the SofaBaton S2 is an attachment for your existing Amazon Fire TV Alexa remote. Using "IR learning technology," you can program buttons from your existing remotes from different devices (TV, soundbar, receiver, Blu-ray, etc.) This was easy to set up and saves you the pain of using multiple remotes to control Fire TV.
Note that the Alexa Voice Remote is NOT included with this device. Instead, it snaps onto the one that you already own.
Pros
Control Fire TV and Hulu using your voice with the Alexa voice remote.
Convenient snap-on design.
11 customizable buttons
Works with devices stored in your entertainment center (does not require line of sight).
"Alexa" wake word is not required
Cons
Limited to IR devices.
Need to press a button on remote before issuing commands.
Limited controls on the remote itself.
---
---
#4 – For Roku: Voice Remote Pro
I've been testing out the Roku Voice Remote Pro with my Roku Streambar, and let me tell you, it's been a blast! Even though I love my Sofabaton X1 and Function101 remotes, the Roku Voice Remote Pro brings a little extra pizzazz to my Roku streaming experience with its voice control, lost remote finder, and private listening features.
With its nifty features and seamless integration, this remote definitely knows how to liven up my binge-watching sessions. The simple design and convenience offered by the Voice Remote Pro make it stand out from the crowd.
Pros
Voice control for easy navigation
Lost remote finder (a lifesaver!)
Private listening with headphone jack
Shortcut buttons for quick access
Rechargeable battery
Cons
Specific to Roku devices
A bit pricey
Voice recognition not always perfect
---
---
#5 – For Chromecast: Side-Click
When it comes to controlling Chromecast, the newly re-imagined Chromecast remote really can't be beaten. However, the Side-Click Remote Add-on for Google Chromecast makes it even more of a powerhouse, serving as the perfect companion for this already impressive remote by adding dedicated buttons for power, volume, channel control, and even a handy mute button.
So, if you lost your Chromecast remote, I recommend picking up the official
🪄Google Chromecast Remote .
The Slide-Click add-on takes the Chromecast experience to new heights, enhancing its functionality and making it an indispensable part of my streaming setup.
Pros
Secure attachment for Chromecast remote
Additional storage for other devices
Simplifies the entertainment setup
Easy to install and remove
Durable construction
Cons
Limited to Chromecast streaming devices
Adds some bulk to the remote
May not work with early Chromecast remote designs
---
---
Best Remotes for Hulu + Live TV: Wrap Up
As we've explored the best universal remotes for Hulu + Live TV, hopefully, you now have a better idea as to your options.
From the game-changing Sofabaton X1 to the versatile Chromecast Remote paired with the Slide-Click add-on, each remote offers unique features that cater to various preferences and streaming setups.
As you decide, consider how each of these top 5 universal remotes can enhance your Hulu + Live TV experience and transform your entertainment space into a truly seamless and enjoyable haven. Happy streaming!
📚 Related: 11 Best Universal Remotes This Year
---
You Might Also Like
If you liked this post about the best universal remotes for Hulu + Live TV, you might also like some of my other posts. These include deeper dive reviews of several remotes featured here.
I hope you will look around and social share if you are inclined! Thanks for the support!
---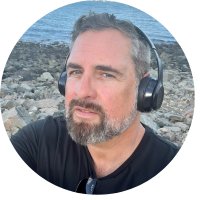 Tim Brennan is a technology blogger and hosts the @TecTimmy YouTube channel. He writes about smart homes at oneSmartcrib, home theaters at UniversalRemoteReviews, and AI in writing at Writeinteractive. A graduate of Northeastern University School of Journalism, he has written about technology for 30 years. Tim lives on the ocean in Nahant, Massachusetts.