Affiliate Disclosure
As an Amazon affiliate, I earn from qualifying purchases.
In this long-overdue update, I'll lay out my picks for the best universal remotes for Netflix, regardless of whether you are accessing it via your smart TV or Fire TV Stick. Fire TV Cube, Roku box, Apple TV, Google Chromecast, game console, or other methods.
The best universal remotes for Netflix are:
---
Netflix Mega Nerd Alert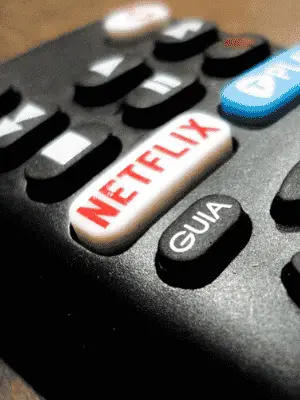 I love me some Netflix.  Over the past year or so, I've binge-watched Wednesday, The Witcher, Ragnarok, Lost in Space, and The Umbrella Academy. I'm currently watching Locke and Key. It's pretty awesome so far.
Before that, Stranger Things, Peaky Blinders, Ozark, The Last Kingdom, Jessica Jones, Luke Cage, Daredevil, Iron Fist [my Wi-Fi network name is Kun-Lun], and a whole ton of others.
Yeah, I'm a bit of a sci-fi and fantasy nerd, I suppose. But Peaky Blinders is cool, right?  Right?
My girlfriend and I freaked when Netflix suddenly dropped Californication from the lineup last year after we were just two seasons in. We are now watching it on Showtime.
As an avid blogger about universal remotes, it hit me that I have been remiss about writing an article about the best remotes for the service that I watch the most! Netflix!
Maybe you should spend a little less time in front of the tube and more time writing, Tim. LOL.
According to DemandSage, Netflix has 230.7 million subscribers as of 2023. This way up from the mere 22 million subscribers way back in 2011 (source Statistica)., Also, according to an earlier study by BusinessofApps, over 50% of all Netflix users use it several times a week.
Wow. OK, let's get into my list of the best universal remotes for Netflix.
---
#1 – Best Universal: Sofabaton X1
First of my list of the best universal remotes for Netflix is the Sofabaton X1.
I've been testing the X1 for a few months now, and I can confidently say that it's an outstanding universal remote for Netflix users and beyond. Its sleek design and comfortable grip make it a pleasure to use daily. I appreciate how easy it was to set up with my various devices, thanks to its user-friendly smartphone app.
The customizable buttons and OLED screen have been a game-changer, allowing me to create shortcuts and easily navigate through my favorite streaming services. The slim profile (7.24 x 1.89 x 0.9 inches) and lightweight design (5.6 ounces) make it perfect for long binge-watching sessions. The bonus of both infrared (IR) and Bluetooth connections ensures that I can control a wide range of devices, making my home entertainment experience more enjoyable than ever.
Pros
Wide compatibility with numerous devices
Customizable buttons and macros
OLED screen for easy navigation
User-friendly smartphone app for setup
Cons
May require occasional updates to maintain compatibility
Price might be higher than some competitors
---
Here is a YouTube video I did unboxing my Sofabaton X1 over on my YouTube channel:
---
#2 – Best Voice Control: Fire TV Cube
As a proud owner of both the Sofabaton X1 and Fire TV Cube, I have found that the Fire TV Cube has become indispensable for voice control. While the Sofabaton X1 remains my primary remote, I love the convenience of using my voice to control Netflix with the Fire TV Cube.
The seamless integration with Netflix and other streaming services has truly transformed my entertainment experience. With built-in Alexa, browsing and playing content without lifting a finger has never been easier. The 4K Ultra HD and HDR support ensure a top-quality viewing experience, and the ability to control other compatible devices using voice commands is a fantastic bonus.
Apart from streaming, the Fire TV Cube has become a central hub for my smart home devices, allowing me to manage everything easily. It's not just a remote; it's a complete home entertainment and automation solution.
Here's my unboxing of the Fire TV Cube also over at my YouTube channel:
---
#3 – Best for Apple TV: Function 101
The Function101 Button Remote is one of the best universal remotes for Netflix users who primarily stream using Apple TV.
The remote is specifically designed for Apple TV users, offering a simple layout and excellent compatibility with Apple TV devices. It's an ideal choice for Netflix users who primarily use Apple TV. The Function101 Button Remote features a minimalist design with well-spaced buttons that make it easy to operate without looking, allowing quick access to essential controls.
Two AAA batteries power the remote and provide a reliable, lag-free experience when interacting with your Apple TV. Its ergonomic design ensures a comfortable grip, making it a pleasure to use during binge-watching sessions.
Pros
Designed specifically for Apple TV
Simple and intuitive button layout
Easy setup and pairing with Apple TV devices
Affordable price
Cons
Only works with Apple TV
Lacks advanced features of universal remotes
---
---
#4 – Budget Universal: Sofabaton U2
As an owner of the Sofabaton X1 and having tested the U2 and U1 for comparison, I confidently recommend the Sofabaton U2 as an excellent universal remote. It surpasses the U1 with enhanced features and performance.
The U2 offers an extended Wi-Fi range and an improved battery cover design for easy battery replacement. With larger buttons and better ergonomics, it provides a comfortable and intuitive user experience. It also retains the customizable buttons, OLED display, scroll wheel, and support for up to 15 devices from the U1.
While lacking smart home control capabilities and compatibility with voice assistants, the U2 is a worthy upgrade and a great entry-level universal remote, especially considering its budget-friendly price.
---
#5 – Premium Pick: Harmony Elite
Although Logitech is no longer manufacturing the Harmony Elite, it remains on my list of best universal remotes for Netflix due to its high-end features and extensive compatibility. While it comes with a steep price tag, it's still available for those willing to invest in a top-of-the-line remote control experience. The Harmony Elite supports control of up to 15 devices and is compatible with over 270,000 devices, making it a versatile choice for Netflix users.
One of its standout features is the customizable touchscreen, allowing easy navigation and personalized control over your home entertainment system. It also offers smart home integration, giving you control over various smart devices with a single remote. Compared to the Sofabaton X1, the Harmony Elite provides additional advanced features and a more polished design, but at a significantly higher cost. If you're looking for the ultimate in universal remote control and are willing to pay a premium, the Harmony Elite might be the right choice for you.
Pros
Extensive compatibility with various devices
Touch screen interface for easy navigation
Highly customizable buttons and macros
Harmony Hub for controlling smart home devices
Cons
High price point
Discontinued, may be difficult to find
---
---
FAQs
Question: Do all universal remotes work with Netflix?
Answer: Not all universal remotes are compatible with Netflix, but many popular models, such as SofaBaton X1, SofaBaton U1, Fire TV Cube, Function101 Remote, and Logitech Harmony Elite (all of the products in my list of best universal remotes for Netflix), do support the app. Check the remote's specifications and compatibility list before purchasing to ensure it works with Netflix on your device.
Question: What is the most versatile universal remote?
Answer: The SofaBaton X1 is considered one of the most versatile universal remotes, as it supports various devices and features, including voice control. Its user-friendly app and customizable button layout make it easy to configure and control your entertainment system.
Question: How do you program a remote for Netflix?
Answer: Programming a universal remote for Netflix usually involves selecting the device (such as a smart TV or streaming box) that hosts the Netflix app and following the remote's setup process. This may include entering a code, scanning for compatible devices, or customizing buttons to access the Netflix app directly. Some of the remotes here are configured via a smartphone app.
Question: Why won't my remote work on Netflix?
Answer 4: If your remote isn't working with Netflix, it could be due to compatibility issues, incorrect setup, or device-specific limitations. Ensure that your remote supports Netflix, and double-check the setup process for your specific device. If the problem persists, consult the remote's user manual or contact customer support.
Question: Can I use my TV remote for Netflix?
Answer 5: Many modern smart TVs come with built-in Netflix support, allowing you to use your TV remote to access and navigate the app. However, this depends on your TV's make and model, as well as the availability of the Netflix app on the TV's operating system. Check your TV's documentation for compatibility and app availability.
---
Best Universal Remotes for Netflix: Wrap Up
So what do you think about my picks for the best universal remotes for Netflix?
While all five options are worthy contenders, the Sofabaton X1 is the best overall choice for most Netflix users due to its wide compatibility, user-friendly features, and sleek design. However, the Fire TV Cube is perfect for those seeking seamless voice control, while the Function101 Button Remote is ideally suited for Apple TV users.
For budget-conscious shoppers, the Sofabaton U1 offers excellent value, and if you're looking for a premium experience without regard for cost, the Harmony Elite remains a top pick. Ultimately, each remote has its unique advantages tailored to specific user preferences, making it easier for you to find the perfect fit for your home entertainment needs.
Happy streaming!
📚 Related: 11 Best Universal Remotes This Year
---
Related Links
---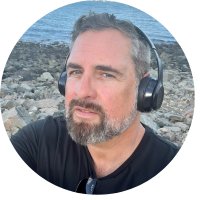 Tim Brennan is a technology blogger and hosts the @TecTimmy YouTube channel. He writes about smart homes at oneSmartcrib, home theaters at UniversalRemoteReviews, and AI in writing at Writeinteractive. A graduate of Northeastern University School of Journalism, he has written about technology for 30 years. Tim lives on the ocean in Nahant, Massachusetts.