Affiliate Disclosure
As an Amazon affiliate, I earn from qualifying purchases.
In this post, I will cover the five best universal remotes for xfinity that you can get right now.
So not to keep you in suspense, here they are:
Click on any product in the list above to jump down to my mini review of that product.  Or continue on for a fun fact about Xfinity remotes.
---
Get Xfinity Under Control
I
f you are looking for one of the best remotes for Xfinity, Xfinity X1, or X2 look no further.  In this post, I review five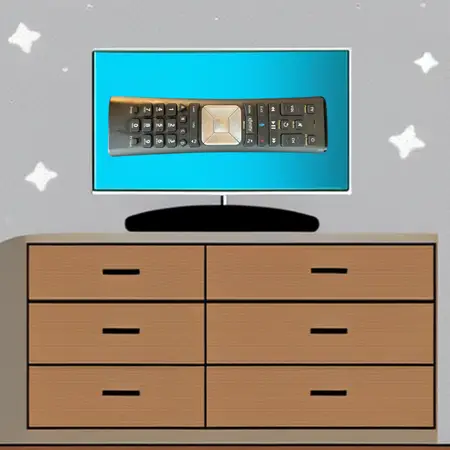 great Xfinity remote replacements, including some great options from Sofabaton and Logitech.
While the Xfinity remote has gotten better over the years, the main drawback is that you can only use it to control your cable TV and nothing else. This is the main benefit of replacing the default Xfinity remote with something that is more universal. There are some great options available that will let you control your TV, streaming players, soundbar and more as well as your Xfinity box.
So, what is the best remote to use with Xfinity or Xfinity X1?
When it comes to universal remotes, Sofabaton X1 is the best remote to use with Xfinity, Xfinity X1, or any TV or streaming service. Why? It will control your Xfinity cable box as well as any other device in your media cabinet. The X1 lets you consolidate remotes for up to 60 devices, setup is done using the Sofabaton app, and it even works with Alexa and Google for voice control.
I will cover the Sofabaton x1 in more detail along with my other picks below.
---
#1 – Best Overall: Sofabaton X1
While it isn't cheap, the Sofabaton X1 is one of the better consumer-grade remotes out there right now. Since Logitech Harmony annnouced that it will stop making remotes, this is the only remote that comes close to the hub-based Harmony line IMHO.
The remote will let you control up to 60 devices so you can get rid of all those remotes cluttering up your coffee table.  It will let you control your TV, cable box, most streaming players, sound bars as well as smart devices like lights and blinds.  You can even use it to program IR-based devices like ceiling fans, electric fireplaces, air conditioners, etc. Very cool.
All of the buttons are backlit and the battery life is excellent at about 60 days on a single charge.
Here's an unboxing video that I did of the X1 over on my YouTube channel. Please subscribe and leave a comment to let know what you think.
Pros
Controls 500,000 devices from 5,000 brands
Controls some smart devices like Hue lights, Sonos speakers and blinds
Works with Alexa and Google Assistant for voice control
Cons
Without updating firmware, could run into problems (just update the firmware when prompted and you are good)
Setup might be a little hard for non techies
---
---
#2 – Best Replacement: Xfinity Remote
The new Xfinity Voice remote is a really good remote as far as cable-company-supplied remotes go. The only drawback is that it only controls Xfinity and smart TV apps so it add yet another remote to the pile on your coffee table. You can't use it to control your soundbar or favorite streaming box, just to name a couple. And it won't control or even integrate with your smart hone.
However, the voice control is solid, albeit proprietary. If you simply want to replace an existing Xfinity remote, this the way to go. If you feel your existing remote is broken though, I suggest trying my hack on how to reset an Xfinity remote before you run out and get a replacement.
Pros
Does a great job at controlling xfinity
Voice control for accessing channels and searching for shows works well
Solid remote feels good in your hand
Cons
Won't control your other home theater devices
Won't control your smart home
Voice control is proprietary, it doesn't work with Alexa or Google
---
---
#3 – Budget Universal: Sofabaton U2
If the X1 is Sofabaton's premier universal remote, the U2 is its cost-effective companion, adding some considerable upgrades from the U1. Just like its predecessor, the U2 can control up to 15 devices, serving as your home theater's central command.
Though it can't manage smart devices like the X1, the U2 excels in controlling your TV, cable or satellite box, sound bar streamers like Apple TV, Fire TV, and Roku, and more. The revamped design boasts smoother edges, contributing to an enhanced feel in the hand.
Its OLED display, albeit dimmer than before, helps conserve battery life and serves a purely functional purpose. With significant improvements, the U2 is a formidable alternative to the X1 for controlling your entertainment experience.
Video Review
  Video Credit:
Hatoraid Cowboy Cinema
Pros
Consolidates up to 15 device remotes into one.
Improved battery life over the U1.
Compatible with most major streaming devices.
Cons
Lacks smart device control.
Doesn't integrate with voice assistants like Alexa or Google.
Doesn't support Roku sticks yet (although Roku set-top boxes work seamlessly).
---
---
#4 – Premium Pick: Harmony Elite
The Harmony Elite is exactly as it top-notch as it sounds. This remote is anything that you would ever need in a remote for every device in your home. The Elite features a full-color touchscreen, backlit keys, and voice control with Alexa and Google.
If all the pluses sound too good to be true, that's because they might be, unfortunately. While the Elite is everything that you could want in a universal remote, it is also the most expensive remote that you could ever buy. In fact, the remote is even more expensive now that Harmony has said they will stop making these remotes.
JQ from TeQreation has my favorite video review of the Harmony Elite. The special effects at the beginning of the video are just plain dope!
Pros
Can be used to control home theater as well as smart devices To check to see if your devices are compatible, you can use this search portal on Logitech's website.
Connect to and control up to 15 devices at a time.
One-Touch Activities can be created to excute multiple  actions like turning on your TV, soundbar, favorite streaming device, and smart lights at the same time.
Touch screen makes it easy to access your favorite activities and stations. L
Cons
It's pricey and the app-based setup can be a bit tricky especially if you are non-technical .
While Logitech says it will continued to supported the now-discontinued Harmony line "indefinitely," it is not clear what this really means for future compatibility.
---
---
#5 – Budget Harmony: Harmony 665
The Harmony 665 is the perfect remote for anyone who is looking for the most basic universal remote out there. Its affordability is, for the most part, due to its simplicity. That is not to say that it lacks functionality, however.
This remote can replace more than a few of the remotes that you have at home with the ability to connect to up to five at once including, of course, an Xfinity box and Xfinity X1 DVR. This device definitely isn't perfect, though. Click on the black bar below to see the Pros and Cons of why you may or may not want to get a 665.
Erin Lawrence crushes it in her video review of the Harmony 665. I recently learned she is married. Darn it?.
Pros
The 665 is the more affordable that Harmony hub based remotes although prices have gone up since Logitech discontinued the Harmony line.
Fewer  bells and whistles on this remote make it fairly easier to use.
Cons
Limited to control of home theater equipment; it won't control your smart home or work with Alexa.
While Logitech says it will continue to support these remotes, I wonder about compatibility with new devices that come online.
---
---
Related Links
If you enjoyed this article about the best universal remotes for Xfinity and Xfinity X1, you may also like some of our other posts:
5 Best Remotes for HBO, AT&T, Fubo, Vudo, Philo & Crackle
Logitech Harmony Comparison Chart: Epic Guide/Infographic
What is the Best Verizon Fios Remote Replacement?
5 Best Universal Remotes for Panasonic Smart TVs
---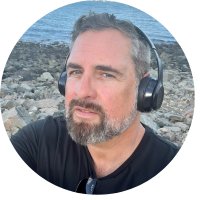 Tim Brennan is a technology blogger and hosts the @TecTimmy YouTube channel. He writes about smart homes at oneSmartcrib, home theaters at UniversalRemoteReviews, and AI in writing at Writeinteractive. A graduate of Northeastern University School of Journalism, he has written about technology for 30 years. Tim lives on the ocean in Nahant, Massachusetts.