Affiliate Disclosure
As an Amazon affiliate, I earn from qualifying purchases.
In this post, I will share all the GE remote codes for Sony TVs you need to know to get your new or existing remote up and running.
---
Got GE Remote Codes?
G
E has been a trusted name in the electronics industry for decades.
The company
has been around for well over a century (founded in 1892) and has produced everything from home
appliances
to
aircraft engines
to (you guessed it) TVs and remote controls!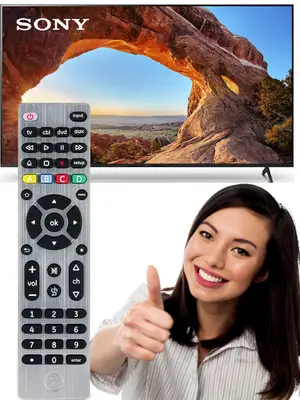 Useful for controlling numerous TV brands and devices, the GE Universal Remote has been super popular for years and remains one of the most affordable remotes you can buy today.
What people love most about this remote is its price, which sometimes dips under ten bucks. As someone who blogs about high-end remotes regularly, I find this pretty incredible, even with its limited capabilities.  Want to know the thing that most people hate about it?  It's those pesky remote codes that you need to enter to get the remote to control your devices. Based on feedback from a recent survey I did on Facebook, people get frustrated with this process for two reasons.
Reason 1: Like me, you can't stand the tiny type in some of the manuals that ship with the project.
Reason 2: The information about which codes to use online is dodgy or just wrong.
I understand and agree that the print's too small, and it's more convenient to search for the codes online. Or, maybe you just lost the instructions.
Whatever your circumstances, I've got you covered! In this article, my goal is to provide everything you need, including all of the GE Universal Remote codes for your TV, as well as the instructions on how to set everything up.
I'll also provide some troubleshooting tips in case you get stuck.
Let's get you those GE remote codes for Sony TVs.
---
List of GE Remote Codes for Sony TVs
Your list of GE Remote Codes for Sony TVs will contain four-digit numbers that are different for each particular brand or model. So, if you have two different Sony TVs at home, the codes that they respond to can be entirely different from each other.
How To Get the GE Remote Code You Need
GE universal remotes are loaded with three different code lists. You want to know if your remote comes with the CL3, CL4, or CL5 codes. This will make it easier for you to pick out a code that you can set to match your TV.
To find which list your remote belongs to, open up the battery compartment and check the sticker with the code list written on it.
Here is the list of codes for each model:
GE Remote Type
(Check Battery Compartment)
Codes for Sony TVs
Four-Digit Code List (CL6)
1071, 5811, 5321, 4981, 1901, 2741
Four-Digit Code List (CL5)
1071, 5811, 5321, 4981, 1901, 2741
Four-Digit Code List 4 (CL4)
1071, 5811, 5321, 4981, 1901, 2741
Four-Digit Code List 3 (CL3)
5321, 4981, 1071, 1641, 1731, 1901, 2161, 2741, 3531, 3891, 4101
Three-digit Codes (Legacy Remotes)
380, 071, 002, 006, 128, 013
The fact that there are multiple codes for each model can be confusing for sure. But don't fret.  All you have to do is try each code from the top of the list until you find the code you need.  Since I sorted the codes by "most likely to work," chances are you will be up and running with very few tries.
📚 Related: GE Remote Codes List (All TVs)
---
Pairing a GE Remote with a Sony TV (Manual Method)
In this section, I'll provide step-by-step instructions to enter and pair the correct GE remote codes for Sony TVs. You don't need any programming or technical experience.
Follow these surefire steps to enter and pair your GE universal remote with your Sony TV:
Turn on your Sony TV.
Look for the Setup button on your remote.
Press and hold Setup until the red LED lights up.
Press the TV button since we're programming your Sony TV.
Review the table above, and type in the code that corresponds to your Sony TV.
Check if the LED light to switch off.
Go down through the code list until the LED turns off.
Hold your remote by your Sony TV.
Press the Power
Wait for your TV to switch off. If it does, BOOM!  The remote is working. You should now be able to turn it on and change channels, volume, etc.
💁 Pro Tip: Enter codes one at a time, going down the list with the instructions above until your TV turns off by pressing the power button.

Setting up your GE universal remote is this simple. That's about everything you need to know to successfully get your remote working with your Sony TV.
On the off chance it didn't work, try the auto programming option in the next section.
📚 Related: GE Remote Codes for Insignia
---
Pairing a GE Remote with a Sony TV (Auto Method)
In the rare instance that none of the codes on the lists worked with your TV, it's not over yet!
The good news is that your GE universal remote may have stored the code for your TV in its memory banks. All you need to do is tell it the remote to cycle through all those codes and find one that will work with your Sony TV.
Here's how you can do it:
Turn on your Sony TV using its physical Power button.
Press and hold the Setup button until the red light turns on.
Press the TV button on the remote.
Press the Power button every 5 seconds until your TV turns off.
When it does, turn your TV on manually again.
Press the Volume + button every 3 seconds until your TV turns off.
When your TV turns off, press the TV button on the remote.
Your remote is now programmed.
Check if your remote works by pressing the Power button.
Your TV should turn on.
Try the other keys on the remote to make sure they work.
💁 Note: Your TV will be searching and testing using the codes found on its memory chip until it finds the correct one.

Video Review
Here's a YouTube video that walks you through the process step by step:
  Video Credit:
mailtosimer
---
Troubleshooting Guide
What If My Codes Don't Work Right Away?
Our advice to GE universal remote users is to not be afraid of trying out different codes listed here. If the first code on the list does not work, go to the next one. You'll should eventually find one that works, allowing you to control your Sony TV with your remote.
Apart from trying on different codes, you also want to ensure that you fit it with fresh batteries. Old batteries without any juice left will only frustrate you since they won't be enough to power your remote.
If you're planning to change the batteries, make sure to do it within 10 minutes so the current settings on your remote won't be lost. Otherwise, you're going to need to reprogram your remote again.
Is It Possible to Reset My GE Universal Remote?
The reset to factory default function is always handy for universal remotes. Either you cannot set it up properly, or you want to clear your programming and pair it up with a different device.
It's also an excellent troubleshooting option if you seem stuck and don't know what to do next.
Here's how to reset your GE universal remote:
Press and hold the Setup button on your remote.
Wait for the red LED notification light to come on.
Release the Setup button. The light needs to remain on.
Press the Mute button on your remote.
Press the zero (0) button on your remote.
Check that the red light flashes twice. The reset process is complete.
---
GE Remote Codes for Sony TVs: Conclusion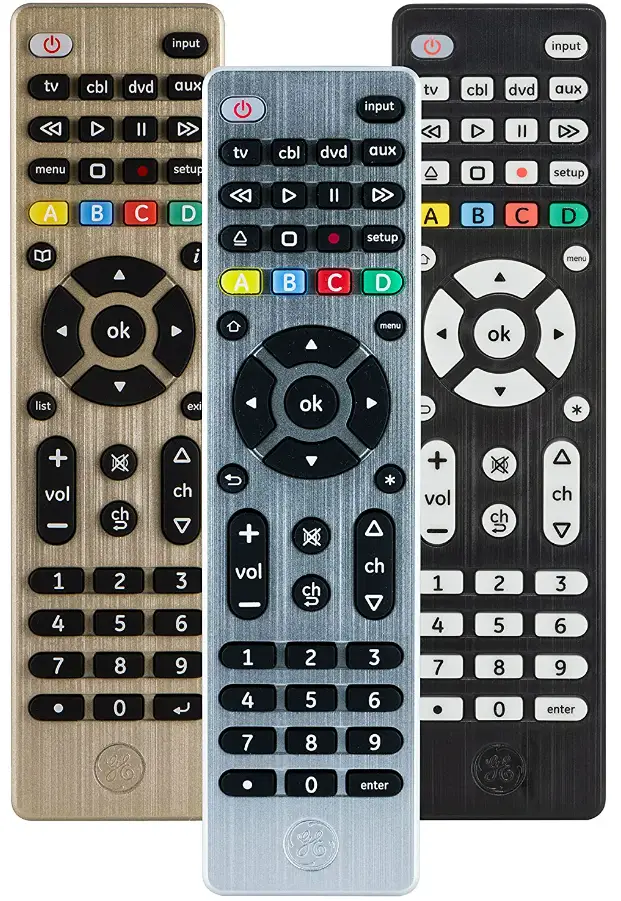 It's that simple! All of the GE remote codes for Sony TVs are here. It won't take long until you find the right one. In fact, it should only take you around five minutes to get your remote to work with your TV.
Here's one last pro tip. Write it down as soon as you find the code that works for your TV! You can save it on your phone, send it to yourself as a text, or get a pen and paper and write it down. Now, this particular information is ready whenever you want to pair up your remote with your TV.
Or better yet, just bookmark this page in your web browser case you lose track of the codes again.
I hope you found this helpful and now have everything sorted so that you can enjoy your favorite shows, movies, and more on your Sony TV!
---
Related Reading
If you found this post on the GE Remote Codes for Sony TVs helpful and you have TV brands in your house other than Sony, you may find these posts helpful:
I will update this with more brands as I publish them.
---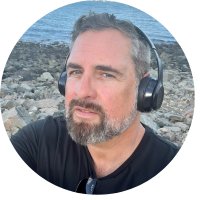 Tim Brennan is a technology blogger and hosts the @TecTimmy YouTube channel. He writes about smart homes at oneSmartcrib, home theaters at UniversalRemoteReviews, and AI in writing at Writeinteractive. A graduate of Northeastern University School of Journalism, he has written about technology for 30 years. Tim lives on the ocean in Nahant, Massachusetts.