In the post, we will cover the best of the best Logitech Harmony accessories that you can buy for your remotes today.  Here are the categories [click to skip the really cool intro and go directly to a category]:
The Best of the Best Logitech Harmony Accessories
Y
ou probably already know that Swiss-based
Logitech
offers an entire family of the best universal remotes around.
Dubbed Harmony, the remotes include the Harmony Elite, Express, Companion, Smart Control, Harmony Hub, 950, 650, 350 and others.
You probably also know that with Harmony Hub based remotes you can control your smart home gear as well as the devices that live your entertainment center.
📚 Related: Harmony Elite vs Companion vs Hub vs Smart Control [Interactive Comparison Guide]
But did you know that there are several accessories available that can make your Harmony set up even better? No joke. And they include everything from protective covers to extra rechargeable batteries to IR mini blasters to external keyboards that make it easier to navigate YouTube from your couch.
Without further ado, let's take a look at some of the coolest accessories available today.
---
Best Keyboard for Harmony Remotes
OK, we will start out with what is probably the sexiest accessory here—it's the Logitech Harmony Smart Keyboard. If you are addicted to YouTube like me, you will eventually find yourself watching it on your Smart TV. [I know, I know nerd alert.]
However, the experience of searching for videos and navigating anything that requires entering text is downright painful, even using my Harmony remote.
---
Logitech Harmony Smart Keyboard Add-On
Our Rating (out of 100)
Digital Trends does a nice job reviewing the Smart Keyboard.
And this guide from Logitech shows what the setup process is like:
NOTE: The keyboard uses the 'Ultimate' Hub as opposed to the 'Home' Hub so you'll need to do some configuring if you have the Home Hub that comes with newer Hub-based remotes. But you can get them to play nice together??.
---
Best Protective Harmony Remote Covers
MOTONG Logitech Harmony Remote Control Case for Elite/Pro/950
Our Rating (out of 100)
---
MoimTech Silicone Case for Logitech Harmony 650, Logitech Harmony 700
Awesomeness
---
kwmobile Silicone Case Compatible with Harmony Touch & Ultimate – Anti Slip Protective Cover for TV Remote Control – Black
Our rating (out of 100)
---
MoimTech Logitech Harmony Smart Control Case
Our rating (out of 100)
---
Best Harmony IR Mini Blasters and Accessories
Next up on our list of the best Logitech Harmony accessories are IR mini blasters and related equipment.
The primary benefit of an IR blaster is that extends the reach of the Harmony remote to give you better control over your devices. For example, by positioning the IR emitter outside of a cabinet where your devices are stored, it will be like the device is in the same location where you place the emitter (i.e., outside of the cabinet). Essentially this gives you "line of sight" from the remote to devices that would not otherwise have it.
This video from Logitech gives some helpful tips on Hub and Mini Blaster Placement. The video was made for the Smart Control remote but it applies to other remotes as well, so check it out.
Original Logitech IR Mini Blaster (Emitter)
Our rating (out of 100)
---
Best Harmony IR Adapters
Harmony IR Adapters by Ancable Electronic 2-Pack 2.5mm
Our rating (out of 100)
---
Logitech Harmony Precision IR Cables
Our rating (out of 100)
---
Best IR Extenders /Repeaters for Logitech Harmony
Best Logitech Harmony Accessories: IR Extender System
Our rating (out of 100)
---
TNP Wireless IR Extender Repeater
Our rating (out of 100)
---
Best Logitech Harmony Accessories: Replacement Batteries
Lithium Ion Battery Replacement for Harmony Elite and Harmony 950
Our rating (out of 100)
---
Lithium Ion
Replacement Battery for Logitech Harmony Harmony One, One Advanced, 720, 850, 880, H880, 880 Pro, 885, 890, 890 Pro, 900, and 900 Pro
Our rating (out of 100)
---
Best Logitech Harmony Accessories: Power Supplies & Adapters
Harmony Power Supplies and Adapters
Our rating (out of 100)
---
Best Logitech Harmony Accessories: PlayStation Adapters
PlayStation 3 and 4 Adapter for Logitech Harmony Remotes
Our rating (out of 100)
Lazy Tech TV does a nice job with reviewing the adapter for PS3. The PS4 adapter pretty much works the same.

Leave us a comment below if you have experience using these adapters.  I would love to know how you like it.
---
Best Logitech Harmony Accessories: What Do You Think?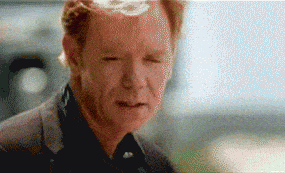 So, what do you think about these Harmony Accessories?
My goal was to review mostly the essentials, plus a couple of fun ideas [like that keyboard and Playstation adapter] thrown in for good measure.
What sort of Harmony accessory are/were you after?  Is it on my list?  If not, could you let me know so I can add it?  Chance are if you are looking for something, I might be able to help someone else find it too. I truly want this to be the biggest and best Logitech Harmony accessories page on the web.
Do you own a Harmony device? If so, which one? Do you like it, love it or hate it?
Please leave a quick comment below and let me know.
---
Related Links
If you enjoyed this article, you may also like some of our other posts:
---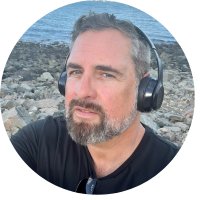 Tim Brennan is a technology blogger and hosts the @TecTimmy YouTube channel. He writes about smart homes at oneSmartcrib, home theaters at UniversalRemoteReviews, and AI in writing at Writeinteractive. A graduate of Northeastern University School of Journalism, he has written about technology for 30 years. Tim lives on the ocean in Nahant, Massachusetts.