Affiliate Disclosure
As an Amazon affiliate, I earn from qualifying purchases.
In this article, I review the five best remote apps for Netflix that you can get this year.
The five best remote apps for Netflix are:
You can click on any of the links above to jump down to my review for that app, or continue on to learn how you can control Netflx remotely using your iPhone or Android device.
---
Is There a Remote Control App for Netflix?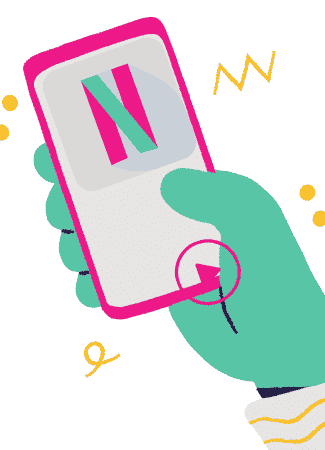 These days, almost all of us have smartphones glued to our palms. I am no exception.
We use our phones to make calls, send texts, get driving directions, shop online, listen to music, get the news and weather and so much more. But did you know you can also get that device to control your TV and what is arguably the most popular streaming service: Netflix?
If you are sick of misplacing your remote or want to leverage a fun alternative, yes, there are several apps you can download to control Netflix with your phone or tablet.
Luckily, these apps and devices have evolved, becoming easier and easier to use. The interfaces for both Netflix and other universal remote apps have gotten even more user-friendly over the past year.
In this article, I will break down each of my recommendations so you can find the best option for you. Then, you can start controlling Netflix with your smartphone or tablet tonight.
The five best remote apps for Netflix I selected each have pros and cons, so let's step through them now so you can decide which you want to download.
📚 Related: 7 Best Universal Remotes for Netflix
---
#1 – Universal TV Remote by Twinone
💰 Price – Free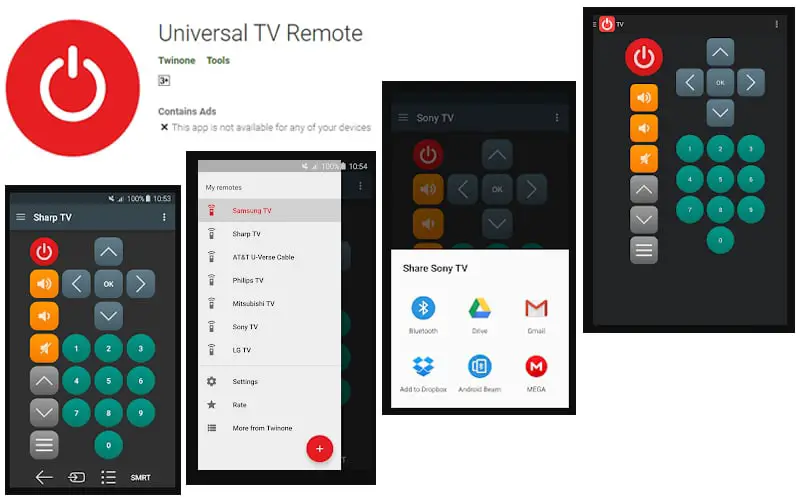 The Universal TV Remote by Twinone is first on my list of the best remote apps for Netflix because not only is it free to download, but it's also incredibly simple to use.
The user interface is great for those of us who are used to using remotes and if you ever have trouble connecting it to your television.
 Pros:
---
Download  
  Download for Android: Google Play
---
#2 – Evolly Universal Remote
💰 Price – Free
A few users have reported that they like using the interface of the Remote Control for TV even better than their physical TV remote!
Why?
It feels like an actual remote, but simply on the screen of your phone.
 Pros:
 Cons:
 Although this app does cost $3.99 to download, you can justify this purchase as it is cheaper than a remote and you will never lose it!
---
Video Review
  Video Credit: Evolly Apps
Download  
  Download for iOS: Apple App Store  |   Download for Android: Google Play
---
#3 – Smart IR Remote
💰 Price – Free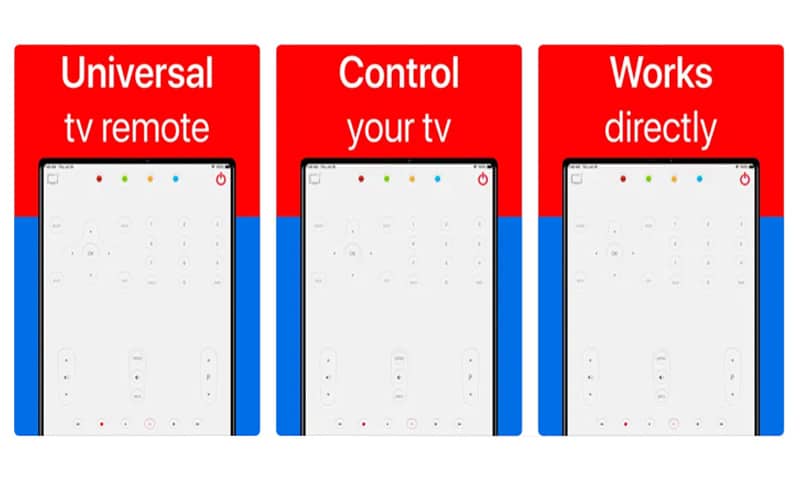 The Smart IR Remote is without a doubt the most technologically advanced option on my list as it can control up to 900,000 devices including your television, cable TV, favorite streaming players, and of course, Netflix.
The company boasts the that device can also control pretty much any smart device in your home even your smart thermostats, door locks, and speakers. It is also compatible with many smart home hubs.
 Pros:
It can control Netflix and other "smart" devices you already have in your home.
Sophisticated interface with lots of options.
Works on smartphones and tablets.
 Cons:
It's more expensive that other options here.
May not work with some LG or Huawei TVs.
The lighter color of the interface is not as vibrant as some of the options here.
---
Download  
  Download for iOS: Apple App Store  |   Download for Android: Google Play
---
#4 – Netflix App
💰 Price – Free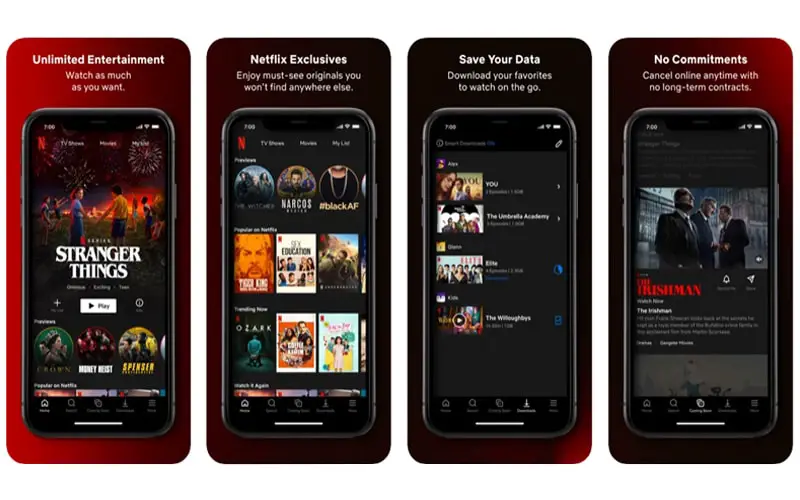 Next on my list of the best remote apps for Netflix is the Netflix app itself.
The Netflix app is, no surprise, great for controlling Netflix from your phone. The main difference between the Netflix app and the other remote apps I have listed is that this app will only control Netflix and not the rest of your television.
The app works through casting, so in order to use it, you will need to have the Netflix app on your phone, have your phone and TV connected to the same WiFi network, and then simply choose the option on your phone to cast your phone screen to your television screen.
 Pros:
If all you care about is controlling Netflix, this is the easiest way to directly control your Netflix from your smartphone.
  Free and extremely easy to use. Once you have it downloaded, you will just need to sign in to your Netflix account to use it as much as you'd like!
 Cons:
Will not control any other facets of your television or any of your other devices.
Requires casting via Wi-Fi from your device to TV which could be laggy if you have slow Wi-fi.
---
Download  
  Download for iOS: Apple App Store  |   Download for Android: Google Play
---
#5 – SURE Universal Smart TV Remote
💰 Price – Free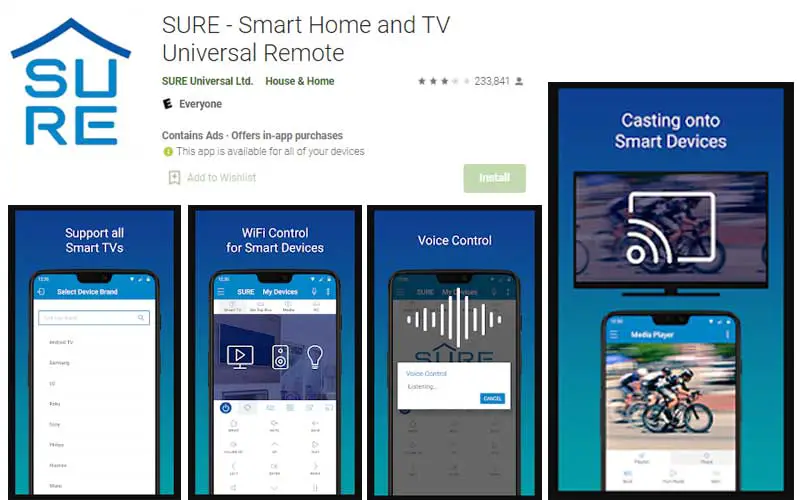 My final recommendation for a remote app for Netflix is the SURE Universal Smart Remote.
It was designed to control both your smart devices and your home entertainment including Netflix. However, it is probably overkill for most people if controlling Netflix is your primary concerned.
I have tested this app before and really like it.
 Pros:
 It works similarly to the Smart IR Remote and can control your TV and other smart devices via IR or WiFi.
Supports Samsung Smartthings smarthome ecosystem.
Amazon Alexa support built-in so you can use your voice to control your devices and Netflix.
 Cons:
Free version has ads and prompts for in-app purchases fairly consistently.
Might be overkill, especially for non-tech savvy folks.
---
Video Review
  Video Credit: HowToMen
Download  
  Download for iOS: Apple App Store  |   Download for Android: Google Play
---
Best Remote Apps for Netflix: Final Thoughts
When it comes to the best remote apps for Netflix, you do have some choices. While offering different levels of sopistication, these five apps are all solid options for controlling your Netflix streaming.
If you just want to control Netflix and have good Wi-Fi, the Netflix app is certainly the easiest to use and the Universal Remote by Twinone is a good option if you want something a bit more advanced.
Hopefully, this article helped you find the best app for you.
So what do you think of my picks? More importantly, what are you binge watching on Netflix these days? 😊 Please leave a comment below and let me know.
And oh, if you want to see even more app options for iOS and Android, check out this article I wrote on the 21 Best Remote Control Apps 👉.
---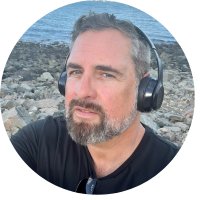 Tim Brennan is a technology blogger and hosts the @TecTimmy YouTube channel. He writes about smart homes at oneSmartcrib, home theaters at UniversalRemoteReviews, and AI in writing at Writeinteractive. A graduate of Northeastern University School of Journalism, he has written about technology for 30 years. Tim lives on the ocean in Nahant, Massachusetts.