Affiliate Disclosure
As an Amazon affiliate, I earn from qualifying purchases.
In this step-by-step guide, I will walk you through how to install Google Chrome on Firestick. The same procedure will also work on Fire TV Cube and other Fire OS devices.
Want to Install Google Chrome on Firestick?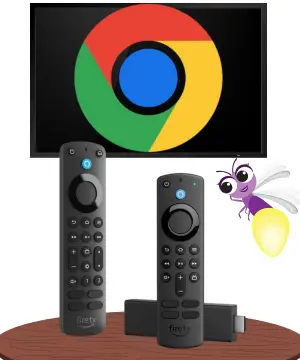 As a long-time user of Amazon Fire TV devices, including the Fire TV Stick and Cube, I found Google Chrome to be the best web browser, surpassing Amazon Silk in speed, efficiency, and user-friendliness. Chrome's versatile nature allows it to operate smoothly on various platforms, providing fast load times and robust performance. Its emphasis on privacy, with features like an incognito mode and regular security updates, offers greater control over the digital footprint.
So my strong preference to use Google Chrome got me thinking…can I install Google Chrome on Firestick?
While Google Chrome is designed primarily for Android devices or PCs, it's possible to use it with a FireStick by sideloading the APK file, as Chrome is not directly available on the Amazon Appstore. Despite FireStick being a great device, the Amazon App Store only offers a single web browser, making third-party sources essential for alternative browser options.
Google Chrome enhances the web browsing experience on FireStick. Chrome's user-friendly interface and Google account synchronization lead to a seamless browsing experience. Moreover, its access to community apps and multi-tab browsing features exceed what Amazon's Silk browser offers.
So get ready to hit that install button, and let's do this!
Attention, Firestick Users!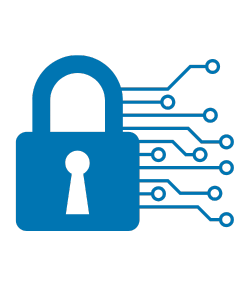 Did you know that your streaming preferences are constantly under the watch of ISPs and the government? It's true. Inadvertently accessing unauthorized content on your Amazon Fire TV Stick could invite trouble.
A good VPN can help. Your current IP address is susceptible to tracking by third parties. A robust VPN service like CyberGhost VPN, which I've found to be the best in my experience, can effectively mask your IP. This not only secures your personal data but also allows you to stream your favorite TV shows and channels privately. CyberGhost is currently running a deal where if you sign up for an annual subscription, you get three months free!
---
Why Install Google Chrome on Firestick?
Google Chrome works on many platforms, including Linux, macOS, and Windows. Because of its unparalleled speed and secure privacy settings, it has become the most used browser in the world.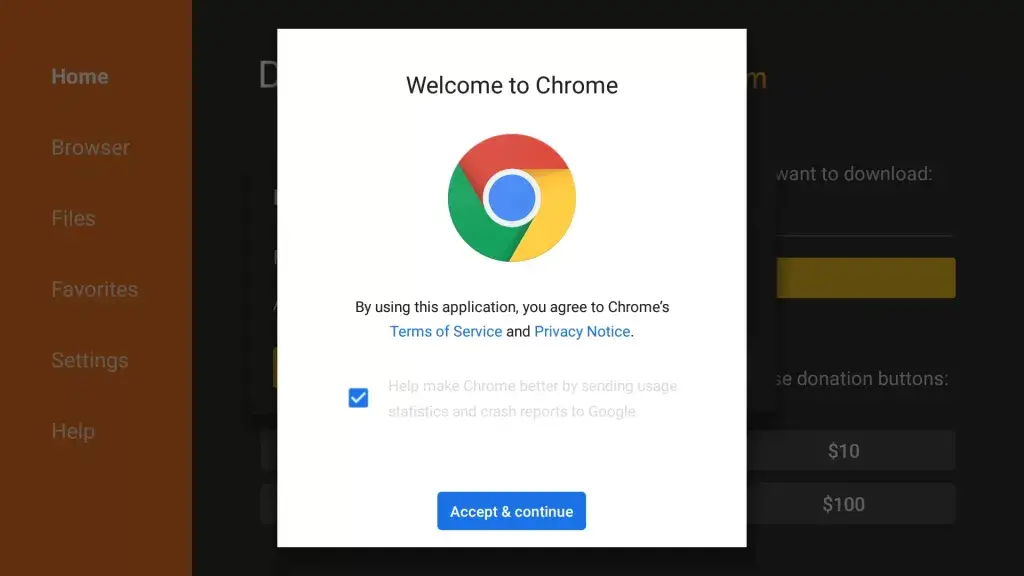 Features of Google Chrome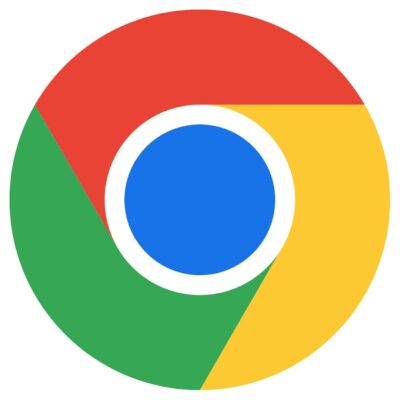 User-friendly interface: 

Google Chrome offers a convenient and intuitive user interface, ensuring a seamless browsing experience.

Google account synchronization: With Google Chrome, you can effortlessly synchronize your browsing data, preferences, and bookmarks across your PC and iOS and Android devices using your Google account.
Access to community apps: Unlike the limited selection on the Amazon Appstore, Google Chrome allows you to download and install a wide range of community apps, expanding your options and enhancing your Fire TV experience.
Swift browsing powered by Blink: Google Chrome utilizes the Blink web engine, renowned for its exceptional speed and performance, enabling you to browse the web swiftly and efficiently.
Multi-tab browsing: Enjoy the convenience of opening multiple tabs simultaneously with Google Chrome, a feature that is absent in the default Fire TV browser. This allows you to switch between different web pages without any hassle easily.
---
Steps to Install Google Chrome on Firestick
Here are detailed steps on how to install Google Chrome on Firestick.
Enable App Downloads from Unknown Sources
Enabling the ability to sideload apps is a standard feature for Android and Fire operating systems. Here's a simple guide to enable sideloading on your FireStick/Fire TV so you can install the Google Chrome browser:
Power on your FireStick/Fire TV device.

From the home screen menu, navigate and select Settings.

On newer versions of Fire OS, you may find the option Device & Software instead of My Fire TV. Select that option.

Choose Developer options.

Toggle the Apps from Unknown Sources (or Install unknown apps) option to enable it.

Well done. You have successfully enabled downloading 3rd party applications on your Firestick/Fire TV Cube.
Install the Downloader App From the Amazon Appstore
FireStick's native browsers do not facilitate file downloads from social networks or other websites. The Downloader app, available for free on the Amazon Appstore, may be used to get around this restriction. The Downloader app extends the usefulness of your Firestick by letting you quickly download content from various online sources.
On the Firestick home screen, select the Search icon. (It looks like a magnifying glass).

Using the on-screen keyboard, enter Downloader or speak the command.

You may encounter similar app suggestions, so ensure that you choose the specific Downloader app denoted by an orange icon, categorized under Apps & Games.

Once you have identified the correct app, select the Download or Get option.

The app will commence downloading and subsequently install on your Firestick.
With the Downloader app successfully installed, your Firestick is now prepared to sideload the Google Chrome APK. To proceed, locate and click the Open button within the Downloader app.

Sideload Google Chrome APK on Firestick / Fire TV
If you haven't opened the Downloader app yet, locate it in your list of Firestick apps and select it to open. The app will request permission to access storage. Click Allow and then OK to lock the configurations.
Once you're on the home page of the Downloader app, use the on-screen keyboard to enter the following in the URL bar: https://bit.ly/2tVph6S.Iyahanna Tips and Tricks also has a nice YouTube video that explains this step:

Select Go, and the system will navigate to the webpage where you can download the Google Chrome APK.

Scroll down the page to find different versions of Google Chrome. Note that some versions may not work properly. I recommend selecting the version released on April 14th, which was around 99 MB in size and worked well during my installation attempts.

After downloading and installing Google Chrome, select Done, and the system will return you to the Downloader app. If you wish, you can delete the APK file to free up space.

To access Google Chrome, go to Your Apps & Channels on your Firestick/Fire TV and launch it. You may need to select See All, as Chrome might not appear among the side-scrolling options.

---
Using Google Chrome with Mouse Toggle on Firestick
The default Firestick and Fire TV Cube controls are incompatible with Google Chrome, so you must implement a workaround to mouse around the screen. There are two ways around this restriction.
First, you may use the Firestick remote to operate an on-screen cursor by installing the Mouse Toggle app. This workaround is an effective means of getting past Google Chrome's navigational issues. The FireTVSticks YouTube channel has a nice video that explains how this works:
As another option, a Bluetooth keyboard with a touchpad offers a cordless, hassle-free approach to navigating the web. I'll include a link to my favorite Bluetooth mini keyword below.
Remote Keyboard
Fosmon Mini Bluetooth Keyboard (QWERTY)
This portable QWERTY keyboard with touchpad and wireless connectivity via Bluetooth. It is suitable for various devices and offers comfortable navigation and control within a 33ft/10m range for easy navigation and control.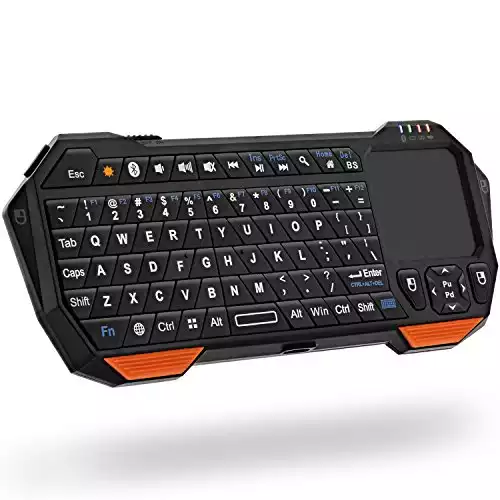 ---
How to Install Chrome on Firestick: Conclusion
So there is how to install Google Chrome on Firestick.
Silk Browser is designed to work with the Firestick and Fire TV Cube; however, it is not as flexible or feature-rich as Google Chrome. Google Chrome makes web browsing not only more convenient but also more secure and quick.
Chrome is notable for being much smaller and faster than competing browsers and offering superior privacy controls.
If you're using a Firestick or Fire TV, installing Google Chrome will vastly improve your web surfing and media playing capabilities. I hope this blog post got you up and running with Chrome. Please drop me a comment below and let me know.
---
Related Links
If you liked this post about how to install Google Chrome on Firestick, you might also like these Fire TV-related posts:
---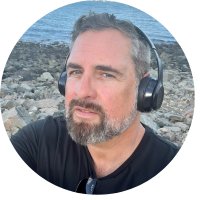 Tim Brennan is a technology blogger and hosts the @TecTimmy YouTube channel. He writes about smart homes at oneSmartcrib, home theaters at UniversalRemoteReviews, and AI in writing at Writeinteractive. A graduate of Northeastern University School of Journalism, he has written about technology for 30 years. Tim lives on the ocean in Nahant, Massachusetts.