Affiliate Disclosure
As an Amazon affiliate, I earn from qualifying purchases.
In this article, I'll provide a Logitech Harmony 350 review to help you decide if the best cheap universal remote you can buy today is right for you.
Is Cheaper Better?
Are you looking for the best cheap universal remote control you can buy without a prescription?
Look no further than the Logitech Harmony 350.
Want to know the scoop about the Logitech Harmony 350? Well, that is precisely what we are serving up today, kind reader!
Here's Logitech's Harmony 350 ad in the video below.
But is cheap the way to go for your needs?  Read on…..
---
Harmony 350: The Good and the Bad
To sum things up out of the gate, Logitech's Harmony 350 is a good no-frills remote that gets you a decent IR remote at a very inexpensive price. While the 350 won't control your smart home tech, it will allow you to consolidate up to eight remotes down to one.
The remote feels good in the hands, but it is not a high-end remote like the Harmony Elite or even the Harmony Companion. Both of these higher-end remotes include the Harmony Hub. With the hub, you can control your smart devices as well as the devices in your entertainment center. However, if you want a cheap remote that lets you control your entertainment stuff only, the Harmony 350 will get the job done.
---
Harmony 350 Review: 5 Key Benefits
1. Kiss your old remotes goodbye.
That's right, eight different devices can be programmed into this same inexpensive universal remote control. I'll include a link to the remote over at Amazon below.
2. Setting up the 350 is simple.
If you're like most people, you are thinking, "yeah but this is going to be hard to program," but this is just not so. In fact, set up takes just minutes. You simply plug Harmony 350 into your Internet-connected computer and enter your device model numbers. And since the ever-growing Harmony database of 270,000+ devices, you can be assured the harmony will cover the devices you own and those you purchase in the future.
3. This best cheap universal remote control is still on point.
See what we did there?  In addition to being inexpensive, the Logitech Harmony 350 Universal Remote is incredibly easy to use. It features a one-touch, activity-based control. You can jump to the activity OR channel of your choice easily with five programmable Favorite buttons.
4. You get great support from Logitech.
Furthermore, it comes with online support with software guides that can take you through the setup of the device to understand how to program it. If you want to speak to a real person during the setup, or if you have any problems, Logitech operates a live customer support team to help you along the way. This is outstanding, considering we are talking about a very inexpensive universal remote control.
5. You can finally stop fumbling around for your old remotes.
I use my Logitech Harmony to operate my television, DVD, stereo, and surround sound. It makes my living room the complete package without the hassle of fumbling around for the right remote and fiddling with buttons. The Logitech Harmony supports over 270,000 devices from 5,000 brands so you know your Harmony will work with your devices. Best of all, the inexpensive price point makes it a must for an entry-level universal remote.
---
What's in the Box?
Included in the box is:
The Harmony remote
A USB cable for installation
4 AAA batteries
An installation guide
The remote also includes a one-year limited hardware warranty if anything should go wrong. But, you really can't go wrong with the Logitech Harmony 350; it's an all-in-one super device for the whole family at an inexpensive price.
---
Where Can I Get One?
Want to buy the Harmony 350? You can get it on sale from Amazon by clicking on the button below.
---
What if I want more advanced options like Alexa support?
For those interested in more advanced options, I suggest you check out my review of the Logitech Harmony Elite, which offers full integration with Amazon Alexa through Echo devices and support for your smart home tech.  What kind of smart home tech doesn't the 350 support?
You can't control smart lights, thermostats, smart locks, etc. You also can't create custom "activities" that will allow you to fire off multiple devices simultaneously. Only Harmony Hub-based products will let you create activities like "Watch a Movie" that will dim the lights, lower the blinds, and set all your required entertainment components to power up the TV, tune to Netflix, turn on your soundbar, and tune to Dolby surround sound at the click of a button.
While the other options are more expensive, they do give you a more robust set of features. This includes unlimited smartphone apps for all of the members of your family.
---
Harmony 350 System Requirements
Windows®-based PC
Windows Vista, Windows 7, Windows 8
USB port
Internet access
Intel®-based Mac® computer
Mac OS X 10.6 or later
USB port
Internet access
---
Related Links
If you liked my Logitech Harmony 350 Review, you might also like some of these links:
---
And When You are Ready
You can find all of the remotes available through our site on Amazon.com. When you're ready to buy, if you would be so kind as to use one of the links on our site to Amazon, so will earn a commission.
This way, we can continue to produce more cool content, like this article. Thanks for the support!
---
Harmony 350 Review: Tag, You're It…
I hope you enjoyed my Logitech Harmony 350 review.
We would love to hear if you found it helpful and whether you own or plan to purchase this remote.
Please let me know by leaving a quick comment below.
---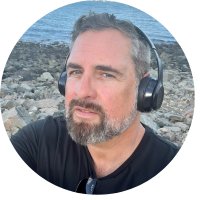 Tim Brennan is a technology blogger and hosts the @TecTimmy YouTube channel. He writes about smart homes at oneSmartcrib, home theaters at UniversalRemoteReviews, and AI in writing at Writeinteractive. A graduate of Northeastern University School of Journalism, he has written about technology for 30 years. Tim lives on the ocean in Nahant, Massachusetts.