Affiliate Disclosure
As an Amazon affiliate, I earn from qualifying purchases.
In this article, I look at the seven best Sony Smart TV remotes, universal and replacement, for virtually every need and budget.
The best remotes for Sony TVs are:
---
The Best Remotes for Sony TVs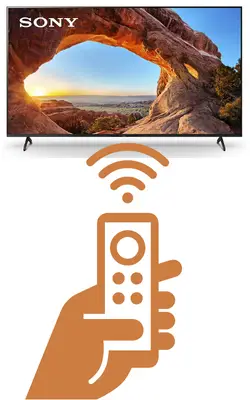 D
id you know that
Sony
is second only to
Samsung
and
LG
in the SmartTV market?  This is probably no surprise to you.
Chances are you are here because you already own a Sony TV. Chances are also that you may have broken or lost the Sony factory remote that came with your TV. Or perhaps you are in the market for a universal remote upgrade?
Regardless, you have come to the right place.
But which remotes are really best? Well, this is going to depend on the features that are important to you— and whether you simply want to replace an existing Sony remote or consolidate a bunch of other remotes down to one.
I will provide you with both options and review each of my recommended remotes in more detail below.
First, what follows are a few buying guidelines to keep in mind as you review this list. I provide this so that you can figure out what's most important to you.
📚 Related: 11 Best Universal Remotes This Year
---
#1 – Editor's Choice: Sofabaton X1
Awesomeness
I have been loving my new Sofabaton X1 remote since I bought one to test a few months back. It is compatible with nearly all Sony Smart TVs and includes the Sofabaton Hub for control over both RF and Bluetooth devices.
It ships with a streamlined hard button remote that features an LCD display screen that you can use to set up and control your devices and activities. The x1 allows you to consolidate up to 40 remotes, it has backlit buttons and excellent battery life, and it works with Alexa and Google for voice control too.
In short, the X1 lets you do nearly everything that higher-end remotes like Logitech Harmony can do, with a more streamlined physical remote. Check out my review of Sofabaton vs Harmony for more details.
Video Review
  Video Credit:
HighTechCheck
---
#2 – Premium Pick: Logitech Harmony Elite
Awesomeness
Next on my list of best Sony smart TV remotes is the Cadillac of universal remote controls. Even though Logitech has stopped making these remotes, the Harmony Elite remains one of the best universal remote controls you can buy today. You get control over your home theater, gaming, and smart home;  a beautiful color touchscreen remote that gives you swipe and tab abilities; haptic feedback; and customizable touchscreen buttons for activities. Very cool.
The Elite lets you control up to 15 devices for home theater, and I have no found an upper limit on smart devices. All Harmony remotes are compatible with Logitech's database of 275,000 devices from something like 5,000 brands. Like with all Harmony remotes, some setup is required, BUT you won't have to deal with remote control codes.
You just connect the remote to your PC using the USB cable provided and then follow the instructions using Logitech's setup program. I recommend that you set this up using your PC and not the smartphone option.
You can read my full review of the Harmony Elite.
I should not that prices of the Logitech Harmony line have also risen dramatically since Logitech announced it is discontinuing the line. However, chances are you can still pick one up at Amazon.
Video Review
Video Credit:
B The Installer
---
#3 – 15-Device Universal: Sofabaton U2
Awesomeness
As part of testing all the Sofabaton remotes for this blog, I find the U2 to be a worthy upgrade from the U1, albeit not as feature-rich as the X1. If you're aiming to manage your Samsung Smart TV and consolidate up to 15 other remotes, the U2 is a viable option. The latest U2 model has a new easy to remove battery cover, addressing a defect with the U1. It also has a dimmer OLED display, designed to conserve battery life, but I definitely prefer the brighter color display on the x1.
The U2's larger buttons with a satisfying click add to its practicality, and the one-touch activity buttons are as handy as ever. Just a quick press, and you're set for Watch a DVD, with the U2 smartly adjusting the devices to the right settings. However, like its predecessor, the U2 doesn't control smart home devices or work with voice assistance. If that's a must for you, the X1 might be better suited.
Compatibility Check:
Don't forget to visit the
Sofabaton Device Compatibility
page to confirm your specific Sony Smart TV model is supported before purchasing this remote.
Video Review
  Video Credit:
Kedrick Foster
---
#4 – Eight-Device Universal: One for All
Awesomeness
The One for All remote works with most current Samsung Smart TVs and many older models as well. Moreover, it lets you consolidate remotes for up to eight devices, and it will let you control your TV, set-top box, game consoles, streaming media player, and audio devices.
This is a great little universal remote for up to eight devices if you don't need extra frills like smart home control and Alexa integration.
While the setup process can be a bit tricky at first, it does using your smartphone via an app. There are also shortcut keys that you can program for your favorite streaming services like Prime, YouTube, and Netflix.
---
#5 – LCD/ LED TV Replacement: Neuronmart
Awesomeness
A decent universal remote for about 10 bucks…really? Really. The Coolux Universal Remote Control was designed for "all Sony LCD, LED, HDTV, and 3D smart TVs.  It is a standard-looking remote control with a black, gray, and red design.
The best thing about this remote it that it was designed to work with your Sony television. There is no special pairing or setup required. In fact, the company doesn't even include instructions in the packaging. For under $10, this might sound too good to be true. However, customers overwhelmingly support this claim and give it an excellent rating on Amazon. You can see the latest Amazon customer reviews and additional specifications here.
This will not work with your smart home devices; rather, it will replace your Samsung factory remote.  Note that 2 AAA batteries and not included, but hey, what do you want for $10?
Compatible TV Models (Some knowing model):
XBR-75X940C, XBR-75X910C, XBR-75X850C, XBR-65X930C, XBR-65X900C, XBR-65X850C, XBR-65X810C, XBR-55X900C, XBR-55X850C, XBR-55X810C, XBR-49X850C, XBR-49X835C, XBR-49X830C, XBR-49X800C, XBR-43X830C,
KDL-75W850C, KDL-65W850C, KDL-55W800C, KDL-50W800C,XBR75X940C, XBR75X910C, XBR75X855C, XBR75X850C, XBR65X930C, XBR65X930, XBR65X905C, XBR65X900C, XBR65X890C, XBR65X855C, XBR65X850C, XBR65X810C,
XBR55X900C, XBR55X890C, XBR55X855C, XBR55X850C, XBR55X810C, XBR49X850C, XBR49X835C, XBR49X830C, XBR49X830C, XBR48X800C, XBR43X830C, KDL75W850C, KDL65W850C, KDL55W800C, KDL50W800C and more.
---
#6 – Smart TV Replacement: Sony OEM
Awesomeness
Next on my list of best Sony smart TV remotes is another official Sony Factory Remote control that ships with many popular models. This is currently Amazon's Choice for an OEM replacement remote.  It will give you the same capabilities as the remote that shipped these TVs out of the box. Like the previous remote, it will not let you consolidate multiple remotes or work with your smart home devices, however.
IMPORTANT:
Netflix, Google Play and Voice feature only work on TVs with those features.
This remote is compatible with the following popular SmartTV models:
XBR-43X800E, XBR-49X800E, XBR49X800E, XBR-55X800E, XBR55X800E, XBR-55X806E, XBR55X806E, XBR-65X850E, XBR65X850E, XBR-75X850E, XBR75X850E, XBR-43X800D, XBR-49X800D, XBR-55X850D, XBR-55X850S, XBR-55X930D
XBR-65X850D, XBR-65X930D, , XBR-75X850D, XBR-75X940D, XBR-85X850D, XBR-43X800D,
XBR-43X800E, XBR-49X800D, XBR-49X900E,XBR-55X850D, XBR-55X850DS, XBR-55X850S, XBR-55X855D, XBR-55X900E, XBR-55X930D, XBR-55X930E, XBR-65X850D, XBR-65X900E, XBR-65X930D, XBR-65X930E, XBR-75X850D, XBR-75X900E, XBR-75X930D, XBR-75X940D, XBR-75X940E, XBR-85X850D, XBR43X800D, XBR43X800E,
XBR49X800D, XBR49X900E, XBR55X850D, XBR55X850DS, XBR55X850S, XBR55X900E, XBR55X930D, XBR55X930E, XBR65X850D, XBR65X900E, XBR65X930D, XBR65X930E, XBR75X930D, XBR75X940D, XBR75X940E, XBR85X850D, XBR-55X55DS, XBR-55X855D, XBR-55X857D, XBR-55X857DS, XBR-65X855D, XBR-65X857D, XBR-65X935D,
XBR-65X937D, XBR-75X850D, XBR-75X855D, XBR-75X857D, XBR-85X855D, XBR55X55DS, XBR55X855D, XBR55X857D, XBR-75X850D, XBR-75X900E, XBR-75X930D, XBR-75X940D, XBR-75X940E, XBR-85X850D, XBR43X800D, XBR43X800E, XBR49X800D
---
#7 – LCD/ Bravia Replacement: Sony Factory
Awesomeness
While this model is a bit dated, it will cover you if you own any of the older model LCD, LED, and Bravia TVs.  While this remote lack hotkeys for smart TV functions like Netflix and you Tube, you can customize some of the buttons on the remote. Of course, this remote won't work with your smart home tech. It was designed as a replacement for your factory remote.
A few customers have complained that the remote button is too small. However, most customers report that the remote "just worked." After installing the 2 AAA batteries, they were back in business. You do need to buy your own batteries, so we suggest having them on hand before this arrives.
The remote replaces: 1-489-990-11
The following TVs are compatible:
RMFTX200U RMTTX100U RMTTX102U RMY1000 RMY912 RMY914 RMYD038 RMYD040 RMYD041 RMYD042 RMYD043 RMYD044 RMYD047 RMYD051 RMYD053 RMYD055 RMYD056 RMYD058 RMYD059 RMYD063 RMYD065 RMYD067 RMYD071 RMYD073 RMYD075 RMYD075 RMYD079 RMYD080 RMYD087 RMYD089 RMYD093 RMYD094 RMYD095 RMYD096 RMYD097 RMYD099 RMYD101 RMYD102 RMYD103 RMYD103 RMYD104
Compatible with the following Televisions:

KDE42XBR950 KDE42XBR950OL KDE50XBR950 KDE50XBR950OL KDE55XBR950 KDE61XBR950 KDE61XBR950OL KDF60XBR910 KDF60XBR950 KDF70XBR910 KDF70XBR95 KDF70XBR950 KDL22BX320 KDL22BX321 KDL22EX350 KDL22EX355 KDL22EX357 KDL24R400A KDL24R405A KDL24R407A KDL24R425A KDL26EX555 KDL32BX305 KDL32BX320 KDL32BX321 KDL32BX353 KDL32BX354 KDL32BX355 KDL32BX356 KDL32BX359 KDL32BX420 KDL32BX421 KDL32CX520 KDL32EX305 KDL32EX306 KDL32EX340 KDL32EX355 KDL32EX356 KDL32EX357 KDL32EX358
KDL32EX358 KDL32EX405 KDL32EX40B KDL32EX421 KDL32EX423 KDL32EX520 KDL32EX521 KDL32EX523 KDL32EX555 KDL32EX557 KDL32EX605 KDL32EX607 KDL32EX655 KDL32EX657 KDL32EX705 KDL32EX707 KDL32EX715 KDL32EX717 KDL32NX655 KDL32R300B KDL32R300C KDL32R305B KDL32R330B KDL32R400 KDL32R400A KDL32R405A KDL32R407A KDL32R420B KDL32R421A KDL32R424A KDL32R434A KDL32R435A KDL32R500C KDL32W600A KDL32W600D KDL32W650A KDL32W650D KDL32W700B KDL32XBR950 KDL39R475A KDL40BX405 KDL40BX420 KDL40BX420B KDL40BX421 KDL40BX450
KDL40BX451 KDL40BX453 KDL40BX455 KDL40CX520 KDL40EX405 KDL40EX406 KDL40EX40B KDL40EX455 KDL40EX456 KDL40EX457 KDL40EX458 KDL40EX505 KDL40EX520 KDL40EX521 KDL40EX523 KDL40EX605 KDL40EX607 KDL40EX620 KDL40EX621 KDL40EX640 KDL40EX645 KDL40EX655 KDL40EX657 KDL40EX705 KDL40EX707 KDL40EX715 KDL40EX717 KDL40HX800 KDL40NX655 KDL40NX710 KDL40NX717 KDL40R350B KDL40R350D KDL40R355B KDL40R380B KDL40R450 KDL40R450A KDL40R455A KDL40R457A KDL40R470B KDL40R471A KDL40R475A KDL40R485A KDL40R510C KDL40R530C
KDL40R550C KDL40W580B KDL40W590B KDL40W600B KDL40W600D KDL40W605B KDL40W607B KDL40W609B KDL40W650D KDL42EX440 KDL42EX441 KDL42R474A KDL42R475A KDL42R505A KDL42R507A KDL42W650A KDL42W651A KDL42W700B KDL42W800A KDL42W801A KDL42W805B KDL42XBR950 KDL46BX420 KDL46BX421 KDL46BX450 KDL46BX451 KDL46BX453 KDL46BX455 KDL46EX405 KDL46EX505 KDL46EX520 KDL46EX521 KDL46EX523 KDL46EX605 KDL46EX607 KDL46EX620 KDL46EX621 KDL46EX640 KDL46EX641 KDL46EX645 KDL46EX655 KDL46EX657 KDL46EX705 KDL46EX707 and many more.
---
Quick Buying Guide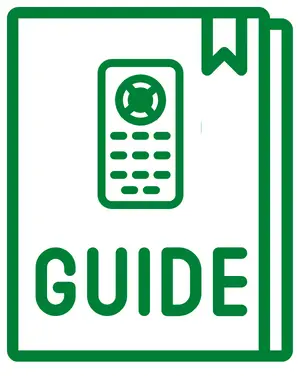 Here are some key questions to consider when buying a Sony Smart TV universal remote control:
What brand of Sony TV do you own, and what is the model number? Not all remotes are compatible with all models. You will definitely want to confirm this before buying a remote.
Would you like a single remote to control multiple devices, such as your Sony Smart TV, cable TV box (or satellite remote), and soundbar or audio setup?
How many existing remotes would you like to consolidate down to one?
Is battery type and life a concern? Do you prefer rechargeable batteries? How long would you like a charge to last?
Do you want to be able to control Roku, DVR Apple TV, or Amazon Fire TV?
Is control of smart home devices, like Phillips Hue lighting, important to you?
Would you like the ability to push a single button and have all the required components required to turn on, say Netflix, launch automatically? For example, you couuld potentially assign a "Watch Netflix" activity to a button that automatically turns on TV, turns on the soundbar, switches your TV to Netflix, and maybe even dims your smart lights. Pretty cool, right?
Do you need to control devices inside of cabinets or your entertainment center?
OK, there is some food for thought. Let's review some remotes and get you back to binge-watching the next episode of The Rings of Power in no time!
📚 Related: 5 Best Remote Apps for Sony TVs
Best Sony Smart TV Remotes: What Do You Think?
So, what do you think about my picks for the seven best Sony Smart TV remotes you can get right now?
Do you plan to purchase one of these remotes?
If so, which one?  Please let me know by leaving a comment below.
I would love to get your feedback.
📚 Related: GE Remote Codes for Sony TVs
---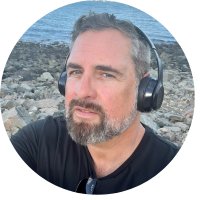 Tim Brennan is a technology blogger and hosts the @TecTimmy YouTube channel. He writes about smart homes at oneSmartcrib, home theaters at UniversalRemoteReviews, and AI in writing at Writeinteractive. A graduate of Northeastern University School of Journalism, he has written about technology for 30 years. Tim lives on the ocean in Nahant, Massachusetts.