Affiliate Disclosure
As an Amazon affiliate, I earn from qualifying purchases.
Synopsis: In this article, I will show you how to stream from phone to Roku [your iOS iPhone or Android OS device]. I'll include step-by-step instructions for both mirroring and casting from your phone to Roku. This will work on iOS or Android tablets too!
Gently Down the Stream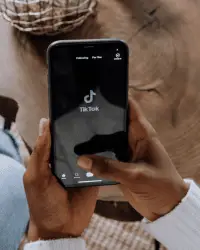 Do you love streaming videos on your phone? 
Well, wouldn't it be cool if you could take those same videos from Tik Tok, YouTube, or your other favorite apps / streaming media services and instantly watch them on your giant flat-screen TV? 
The good news is that you can.
Sure, there are apps from pretty much every major network out there built right into Roku but sometimes mirroring your phone or tablet to your PC is just easier.
Here's how you do it.
It is important to note that screen mirroring is not the same as screen casting. They are both forms of streaming but each serves a different purpose. So let me quickly explain the difference between them first.
📚 Related: 7 Best Remotes for Roku Streamers
---
What is Roku Screen Mirroring?
Mirror, mirror, on the wall …
Roku Screen Mirroring is a great way to access your smartphone's content on the big screen. All you need is an iPhone or an iPad and a Wi-Fi-connected Roku TV. 
The setup process doesn't need any wires or cables; however, both your iPhone/iPad and the Roku TV must be on the same Wi-Fi network in order for this work.
When you mirror iPhone to Roku, you are simply duplicating your screen on your TV or projector. That is, what you see is a "mirror" image of what is on your device. This is a useful way to stream photos, videos, music, apps, and games on your TV from your iOS or Android devices to your TV or projector screen.
How To Tech made an easy-to-follow video on how to cast your iPhone apps to Roku. You can watch it here below:
When you aim to stream from phone to Roku it helps to understand what casting is as well. Let's look at that next.
📚 Related: 5 Ways To Fix a Black Screen On Roku
---
What Is Casting on Roku?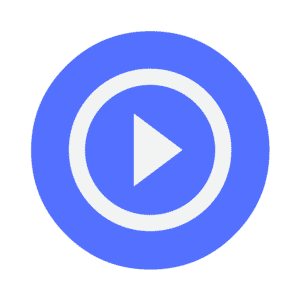 Casting is all about displaying stuff from Roku-supported channels and not necessarily streaming everything that appears on your phone. People often confuse casting and mirroring, but they are far from being the same.
Information such as music, photos, and personal videos stored in your phone cannot be "cast" to your Roku. Mirroring is your best choice for these.
To cast specific applications, download the free Roku application onto your phone and choose the 'Play on Roku' option from within the app to stream this content on your TV screens from your iOS or Android device.
📚 Related: TCL Roku Smart TV Universal Remotes: 7 Best
---
Getting Your Roku Ready for Streaming (Mirroring)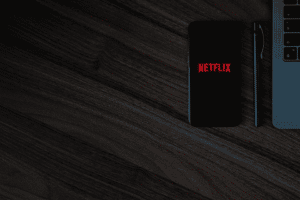 If you plan to mirror content from your phone to Roku, the first step entails getting your Roku player ready. Here is what you need to do on your device.
Step 1

: On the Roku main screen's left nav bar, go to

Settings > System > System Update

and make sure you have the latest version of Roku OS.

Step 2

: Return to

Home

. Now, go to

Settings

>

System

.

Step 3

: Now choose

Screen Mirroring

.

Step 4

: The final step is to enable screen mirroring. Under

Screen mirroring mode

, choose

Always allow

.
---
Prerequisites for Android Streaming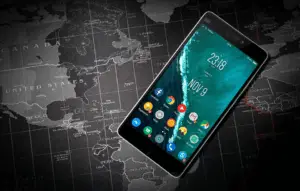 You can make your Android phone Roku ready by following these simple steps.
Step 1

: Ensure your phone is on

version 4.4.2

or later. This can be done quickly by going to settings and then clicking on About. Update if you need to.

Step 2

: Confirm your Roku and Android are on the same Wi-Fi network. Review settings on both devices to check that Wi-Fi network names are identical.
📚 Related: 5 Best Universal Remote Apps for Roku
---
How to Stream from Phone to Roku: Android OS
Once you have a green light for the above steps, you can go about the mirroring process. On your Android device, do the following:
Step 1

: Open

Settings

.

Step 2

: Choose

Display

.

Step 3

: Select the

Cast Screen

option. From the top-right menu, choose

Enable Wireless Display

.

Step 4

: Click the

Connect

button.
Almost all Android devices can be set up following the above steps. The nomenclature can differ in some devices but a careful look at your settings option should be enough to lead the way.
---
How to Stream from Phone to Roku: iPhone /iOS
Ok, so the process is even more straightforward to stream from phone to Roku when getting your iPhone device Roku ready.
To mirror your iPhone to your Roku device, follow these simple steps.
Step 1

: Open the Control Center on your

iPhone. 
On the latest iOS devices, you just need to swipe down from the top right corner of your screen to access these settings. 

On iPhone 8 and earlier, you swipe up from the bottom of your screen.

Step 2

: Tap the big

Screen Mirroring

button in front of you. 

Step 3

:Select your

Roku

device –

Make sure your iPhone and your Roku are connected to the same WIFI network

to detect the device and connect successfully.

Step 4

: Enter the code from your TV on your

iPhone

.

Step 5

: Tap

OK

to mirror your

iPhone

to your

Roku

device.
In five simple steps, you have successfully connected and mirrored your iPhone to your Roku device!
📚 Related: How to Get Airplay on Lg Smart Tvs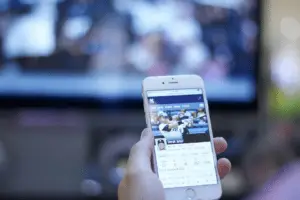 ---
Streaming from Phone to Roku: Tips and Tricks 

Though the process is pretty straightforward for how to stream from phone to Roku, here are some key things to take note of.
As mentioned previously both your Roku and mobile device must be on the same Wi-Fi network. Some routers provide options for both 24 gigahertz and 5 gigahertz networks. Make sure they both are on the same one.

Only Roku-supported apps and channels support casting.

It's commonly noted that if you are having playback issues with your Roku device, the first and best thing to do is restart your device.
📚 Related: What Are the Best Remote Controls for YouTube TV?
---
The Final Word
I hope you found this article on how to stream from Roku helpful. If you did will you please leave me a comment below and let me know.
Its ease of use and the unparalleled streaming experience it offers makes Roku a superb streaming box. It is also budget-friendly and easy to set up.
Whether sharing photos, apps, or even documents and data, streaming from your phone to your Roku on iOS and Android devices can take the experience to a whole new level.
---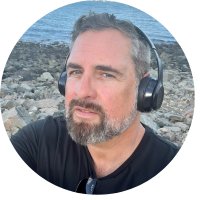 Tim Brennan is a technology blogger and hosts the @TecTimmy YouTube channel. He writes about smart homes at oneSmartcrib, home theaters at UniversalRemoteReviews, and AI in writing at Writeinteractive. A graduate of Northeastern University School of Journalism, he has written about technology for 30 years. Tim lives on the ocean in Nahant, Massachusetts.