Affiliate Disclosure
As an Amazon affiliate, I earn from qualifying purchases.
In this article, I'll show you how to get Airplay on LG Smart TVs in less than 20 minutes.
When you are finished, you will be able to share photos, videos, music tracks, and more from your Apple device or another iOS device to your LG TV.
---
Life's Good—with AirPlay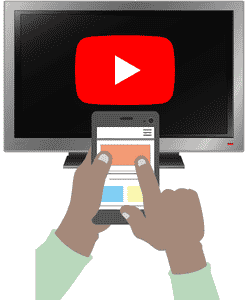 LG Smart TVs are a great way to watch your favorite orginal shows and stream your favorite content on a bigger screen through a variety of apps like Netflix, Disney+, Spotify, and Amazon Prime (to name a few). One very cool feature that newer LG TVs have "built-in" is the ability to screen share from your mobile devices right to the television.
One of the more popular ways to do this is by using Apple's Airplay mirroring. However, to enjoy this capability, you have to do a bit of configuration first.
Here's a high-level summary of the steps you will take:
To get Airplay on an LG Smart TV, make sure the source iPhone or iPad and the LG TV onto which you want to stream are connected to the same wireless network. You will then choose the Airplay icon from the LG TV control center menu, enter the code provided, and your connection will be complete.
For a more detailed step-by-step guide so you can begin sharing your content from your Apple devices to your TV, read on! The airplay settings below will work for first time users or for anyone who needs a reminder.
---
How to Get AirPlay on Your LG Smart TV (Step-By-Step)
Apple gives users the ability to connect their devices to Smart TVs through their app AirPlay. This app lets you cast to computers, other mobile devices, and smart televisions (including LG). This makes it easy to share content from one device to the other.
Below is an easy-to-follow step-by-step guide to help Apple users set up their devices for LG Smart TVs. Let's take a look.
📚 Related: Best Remote Control Apps for LG TVs
---
Step One: Connect Your LG TV to Wi-Fi.
The first thing you have to do is connect your LG TV to the same Wi-Fi connection your phone or tablet is connected to.
Pro Tip:
Make sure the network names are identical. For example:
"mynetwork 5Ghz"
is not the same as
"network 2.4Ghz."
Access your Home menu bar by clicking the gear button on your LG remote.
Locate the Network icon and click on it.
Choose the same WiFi network connection settings as your smartphone.
Click Connect.
Video: How to Connect and Setup your LG Smart TV to a Home Wireless Network
  Video Credit:
Daniel+John
---
Step Two: Set Up the App on Your LG TV.
Now that you are working from the same WI-FI network connection, the next step is to set up the AirPlay app on your television. To do this:
Click the Home button on your LG TV remote control.
Locate the AirPlay icon on the home dashboard.
Set AirPlay to the "On" position before requesting an authentication code.
You can opt to skip this step the next time around or you can set a password on your device, making it a little easier to log on and keep your information safe.
📚 Related: 7 Best Remotes for LG TVs
---
Step Three: Get the Required Code from the Device.
All you have left to do now is enter a code that will connect one device to the other, so you can start sharing content easily.
Open up your iPhone or iPad.
Swipe down from the top of the screen. A settings menu slides down.
Click on the Screen mirroring icon. Note that the Airplay option is native to newer iOS versions; nothing is needed from the app store.

Under Screen Mirroring, the LG TV you are setting up should appear along with other available screen mirroring options on your Apple device.
Click the name of your LG TV.
Enter the code that pops up on your TV screen into your phone's airplay menu when prompted.
Now that your phone and television are connected, you shouldn't have to redo this process unless you disconnect one device from the other.
📚 Related: How to Stream From Phone to Roku
---
Which LG TV Models are Compatible with Airplay?
The majority of LG Smart TVs made in 2016 and forward are compatible with Apple Airplay.
However, your TV does require Apple TV 4k or 4th generation to get the Airplay feature which can only be found in newer models.
Without this connection, you won't have options to mirror screens. It will not work on some older TVs.
📚 Related: Who Makes LG TVs
---
LG Smart TVs Compatible with AirPlay
AirPlay2 is the most recent available app for Apple devices that lets you connect your devices in more ways with a lot more benefits. AirPlay 2 is an amazing way to mirror your phone to your tv quickly and with the capability of grouping multiple devices, such as Apple TV and Home Pod, to play in sync using Siri, HomeKit, iOS, and iTunes.
The table below summarizes the LG TVs that are compatible with Apple Airplay:
| | |
| --- | --- |
| | On mobile devices, swipe right/left to view the full table. |
| Model Year | LG OLED | LG NanoCell | LG UHD |
| --- | --- | --- | --- |
| | | | |
| 2020 | RX, ZX, WX, GX, CX, BX series | Nano 99, 97, 95, 90, 85, 80 series | |
| 2019 | R9, Z9, W9, E9, C9, B9 series | SM99, SM95, SM90, SM86, SM81 series | |
| 2018 | B8, C8, G8, E8 Series | | SK 9, 8 series, UK 62 series or above, UK 7 series |
---
Pros and Cons of Connecting Airplay to Your LG Smart TV
There are many great reasons to connect your LG TV to your Apple devices; however, nothing is perfect when it comes to technology, and this service has a few small issues as well.
Here are some of the most frequently discussed pros and cons of AirPlay on LG Smart TVs.
 Pros:
 Better audio quality with AirPlay-enabled speakers, connecting your music to any room in the house on almost any device.
 AirPlay Pro2 allows you to connect all of your compatible devices
 You can share videos, photos, and more on a larger screen
 AirPlay 2 lets you get calls and messages over your phone or tablet without disrupting your streaming services
 AirPlay HomeKit allows Siri to do the work for you and even suggest shows to watch
 Android apps allow you to stream content without an Apple phone
 Cons:
 Only Allows Apple products for playing music
 It relies on a WiFi connection
 Can lag with shotty connection or disconnect if you wander too far from your WiFi
---
---
Summing Things Up
AirPlay is a great option for LG Smart TV owners to project content from your phone or tablet to a larger screen with ease.
Thankfully, setting up AirPlay on your LG Smart TV is easier than ever. All you have to do is follow the quick and simple three-step process outlined above to start mirroring your memories, movies/videos, and music today.
It will be interesting to watch how this technology evolves further in the coming years.
So did the procedure above work for you? Please leave me a comment below and let me know.
---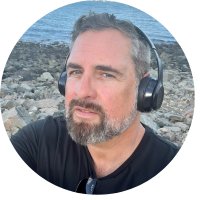 Tim Brennan is a technology blogger and hosts the @TecTimmy YouTube channel. He writes about smart homes at oneSmartcrib, home theaters at UniversalRemoteReviews, and AI in writing at Writeinteractive. A graduate of Northeastern University School of Journalism, he has written about technology for 30 years. Tim lives on the ocean in Nahant, Massachusetts.