Affiliate Disclosure
As an Amazon affiliate, I earn from qualifying purchases.
In this article, I'll go over the seven best remotes for TCL TVs and TCL Roku TVs that you can get right now. I'll include some recommendations at different price points to satisfy pretty much any budget.
Here are my top picks for the best remotes for TCL TVs:
Whether you want to grab a quick, cheap replacement for your TCL Roku TV or investigate some upgrade options, you've come to the right place.
Click on any link in my list above to jump down to my mini review for that remote, or read on to learn a fun fact about TCL TVs.
---
Honey, Where's the Remote?
T
CL TVs and Roku go together as well as Ant-Man and the Wasp, the Duffer Brothers, and of course, dragons and Targaryens.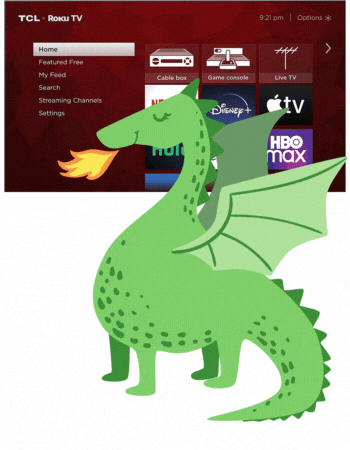 Perhaps this is why Consumer Reports rated TCL Technology TVs among the top Smart TV brands this year.
But what do you do when you lose the remote that came with your TCL or TCL Roku Smart TV? How will you fire up Roku and binge-watch your favorite shows? Or what if you've decided that you think the TCL-Roku-supplied remote is a little lame and you want to upgrade to something a bit nicer?
Well, Valar Morghulis dear readers, we're here to show you how to score that replacement remote. And because I know you deserve better; I'll also share some other great options should you decide you want to upgrade to a real remote.
After all, in addition to your TCL TV with Roku, you likely also have many more devices it would be nice to control with the same remote.
I'm not just talking about your soundbar or Dolby surround sound set up, Apple TV, Amazon Fire TV, etc. but also things like digital projectors, smart lights, smart blinds, and more.
Have  I piqued your interest?
Cool.
Before you start breathing fire, let's get into the best remotes for TCL Roku TVs.
---
#1 – Best Overall: Sofabaton X1
First on my list of the best remotes for TCL TVs is this gem from newcomer Sofabaton.
As someone who has been blogging about universal remotes for over three years, there have been few products that I have been excited about more than this one. While I have only been using mine for a few months, the SofaBaton X1 really is is the ultimate universal remote control.
It's easy to use, and it can control over 500,000 entertainment and smart home devices from over 6,000 brands. The SofaBaton Hub can send RF signals up to 40 feet away and the included IR blasters mean you can also control your devices behind closed cabinets or doors.
With one-click ACTIONS you can trigger multiple devices at once for a more enjoyable experience. This remote works with Alexa for voice control so you can turn on the TV without getting up from the couch. Perhaps best of all is that it has a rechargeable battery with up to 60 hours of battery life making this battery the best of all remotes I have ever tested.
Video Review
  Video Credit:
Phatkat Collections
Editor's Choice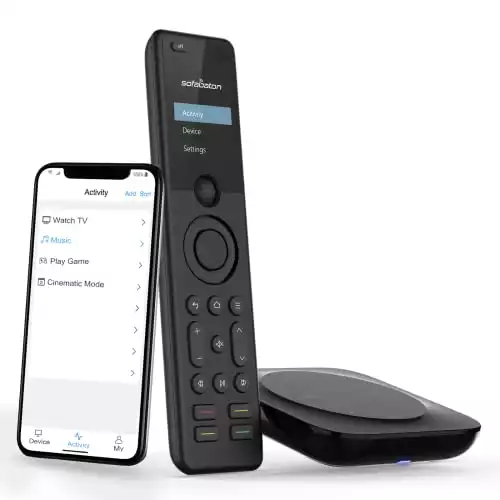 ---
#2 – Best Voice Control: Fire TV Cube
I love my Amazon Fire TV Cube and being able to control my TV and entertainment experience using Alexa. I simply tell Alexa to turn on the TV, open YouTube, Netflix, Amazon Prime, Disney+, or whatever I feel like watching in that moment and she immediately springs into action.
While I wouldn't completely substitute the Cube for a good physical universal remote, it just makes watching my favorite shows and movies so much more fun and enjoyable. Plus, you also get the whole world of Alexa right on your TV, and with "Echo Show Mode" you can even make your TV function as a giant Echo Show.
I use it to get my weather on demand, the latest news, the tide report, and much more. You can even set it up to display your favorite photos while not watching TV. If you want to learn more about the full range of commands, check out this giant Alexa Fire TV Cube Commands List I wrote detailing all the most popular commands.
Video Review
Here's an unboxing video that I did of the Fire TV Cube 3rd Gen over on my YouTube channel:
  Video Credit:
The Product Lab
Best Voice Control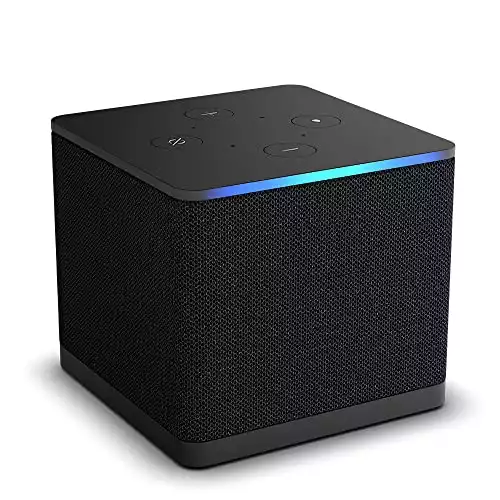 ---
#3 – Best for the Elderly: Flipper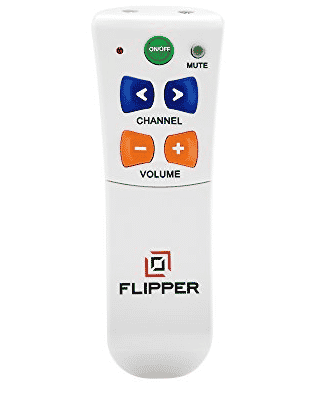 If you are old as sin like me, you might remember an 80s TV show featuring a dolphin called Flipper. The coolest thing about Flipper is that he was a super friendly porpoise. The Flipper Big Button Remote is friendly too, especially when it comes to the older set.
The remote has a secret compartment that hides most of the buttons from your loved ones, so what they see is a very streamlined remote. This remote is so streamlined in fact that it features just a half dozen or so LARGE buttons that make it ideal for anyone who is older or just doesn't want to deal with that fancy cable TV remote.
While it won't control devices other than your TV and cable box, this may be more than enough for an older person in your life.
If you want to learn more about Flipper, check out my full Flipper Remote Review.
---
#4 – Budget Replacement: TCL Roku Remote
OK, ok we get it. You lost the remote that came with your TCL Roku TV and just want to snatch up a replacement on the cheap.
If so, then this TCL Roku Remote is for you. And it's super cheap so why don't buy two so you have one on hand the next time you lose it, knucklehead? JK!
This TCL Roku Smart TV Universal Remotes replacement is available at Amazon for a song, and it will work with your TCL Roku TV without any fanfare. Just pop in some AAA batteries into this IR-based remote and you are back in business. It is the same remote you lost with that plastic black, purpose, green, and white design.
The best thing about this remote it that it was designed to just work with TCL Roku TV. There is no special pairing or setup required. Customers are generally satisfied with this remote at Amazon. A few customers have had issues with getting rechargeable batteries to work with the remote. You can see the latest Amazon customer reviews and additional specifications at the link below.
This will not work with your smart home devices but rather, it will replace your old TCL Roku remote. Note that 3 AAA batteries and not included, so don't forget to buy some, but hey, what do you want for so cheap?
---
#5 – Best Hub and App: Broadlink RM 4 Mini
The Broadlink RM4 Mini works with all current TCL Roku TVs and many older models as well. Moreover, it lets you consolidate remotes for both your home entertainment devices and your smart home stuff, and it also works with Alexa. It will also work with smart home devices such as Phillips Hue Lighting and Sonos smart speakers. Best of all, you can program scenes and activities like "Movie Night."
When you press the Movie Night button on your smartphone the Broadlink hub goes to work and fires up all required devices. This might include turning on the TV and soundbar, tuning to Netflix, and dimming your Phillips Hue smart bulbs. The intuitive phone app lets you swipe and tap to control channels, watch movies, and more. This is a great option if you don't need a physical remote and don't mind controlling your TCL TV with your phone.
Video Review
  Video Credit:
Is It Worth It?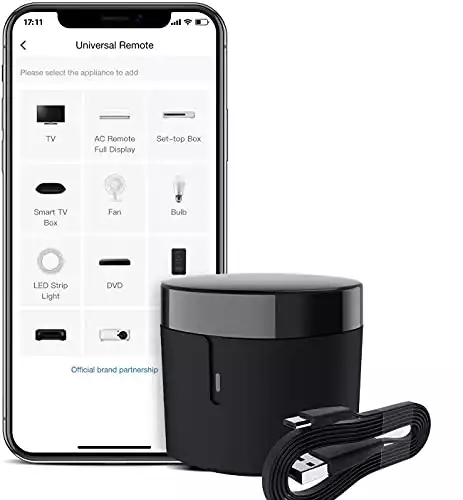 ---
#6 – Sofabaton Alternative: Sofabaton U2
I recently picked up the Sofabaton U2 remote to test it for this blog, and I'm super impressed with the the enhancements. The primary customer complaint has been addressed – an easier-to-remove battery cover, now simplifies battery replacement.
The extended infrared (IR) control range, now reaching 35 feet, has improved off-axis functionality significantly. A welcome surprise was the larger buttons with a satisfying click, improving tactile feedback.
This U2 model feels better in my hands, thanks to smoother edges, a much-appreciated modification from the sharper edges of the U1. I'm not sure how I feel about the dimmer OLED display but it was designed to conserve battery life, so that is a plus..
Like the U1, the U2 pairs with a smartphone app for setup and can serve as an extra remote, though setup remains a bit clunky and requires a basic understanding of smart TVs, streamers, HDMI, and the like.
Despite its upgrades, the U2 does not control smart home devices or integrate with Amazon Alexa for voice control, just like the U1. For a detailed comparison with the more advanced Sofabaton X1, check out this post, Sofabaton X1 vs U2: Universal Remote Smackdown.
Video Review
  Video Credit:
Kpaceguy
Best Budget Universal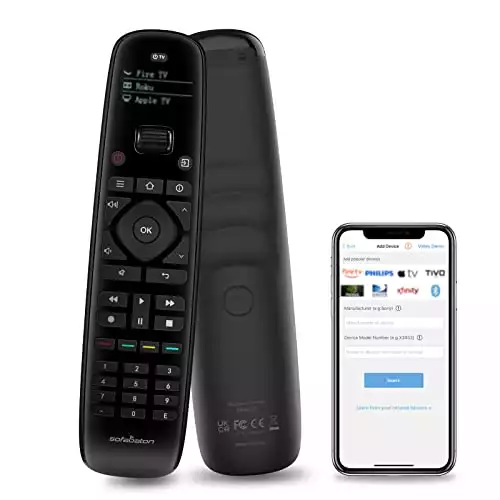 ---
#7 – Premium Option: Logitech Harmony Elite
Rounding out my list of best remotes for TCL TVs universal remotes and replacement options is the granddaddy of universal remote controls, the Logitech Harmony Elite.
Even though Logitech is no longer making new Harmony remotes, this is still one of the best universal remote controls you can buy today. You get all the functionality of the Sofabaton remotes, plus a beautiful color touchscreen remote that gives you swipe and tab abilities, haptic feedback, and customizable touchscreen buttons for activities.
The Elite will let you control a total of 15 devices, and all Harmony remotes are compatible with Logitech's database of 275,000 [and growing] devices. Some setup is required using the Harmony app, and it can take a bit of doing, depending on what devices you own. You will need to set this up using your PC and smartphone.
You can read my review of the Harmony Elite here.
While Logitech is no longer making these remotes, it has said that it will continue to support them. However, since inventory is running out, the pricing has gone through the roof. My recommendation: if you want one of these babies, now is time to buy one.
Video Review
  Video Credit:
Undecided with Matt Ferrell
Upgrade Pick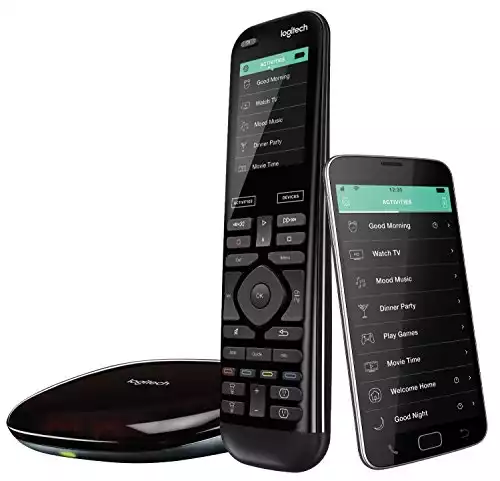 ---
Best Remotes for TCL: What Do You Think?
So, what do you think about our picks for the best remotes for TCL and TCL Roku TVs universal remotes?
Do you plan to purchase one of these remotes?
If so, which one?  Please let me know by leaving a quick comment below. I would love to get your thoughts.
By the way, if you found this article useful would you mind sharing it on social media using any of the links at the top and bottom of this page? Thank you!
---
You Might Also Like
If you enjoyed this review on the best remotes for TCL TVs, you might also find some of my other reviews useful:
---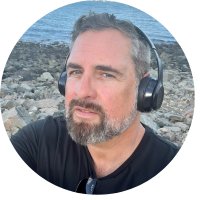 Tim Brennan is a technology blogger and hosts the @TecTimmy YouTube channel. He writes about smart homes at oneSmartcrib, home theaters at UniversalRemoteReviews, and AI in writing at Writeinteractive. A graduate of Northeastern University School of Journalism, he has written about technology for 30 years. Tim lives on the ocean in Nahant, Massachusetts.