Affiliate Disclosure: As an Amazon Associate, I earn from qualifying purchases. Learn more.
🗞️ News:
While Logitech will no longer make new Harmony remotes, the company says it will support existing customers "as long as they continue to use them."
Learn more.
In comparing the Logitech Harmony 950 vs Ultimate One universal remote control, which is better? And why is it so hard to figure out the difference.
And how do they compare against "smart" remotes like the Ultimate Home and Harmony Elite?
It's almost like a mystery from a bad Sherlock Homes or Scooby Doo episode.
"Zoiks!" my dear Watson. Let's step inside the Mystery Machine and see if we can't get to the bottom of this together.
UniversalRemoteReviews,com is supported by our readers. If you purchase a product after clicking on a link in this article we may earn a small commission. There is no additional cost to you. 
---
950 vs Ultimate? It Depends…
Well, it really depends on what you want the remote to do. First, it is important to note that there are two Ultimate's: the Ultimate One and the Ultimate Home. The main difference is that that the Ultimate Home includes the Harmony Hub; the 950 and Ultimate One remotes do not. The Ultimate Home [with the Hub] will allow you to control smart home devices as well devices in your home entertainment center [even those stored behind cabinets].  Therefore, if you want to control smart devices the Ultimate Home is a better choice. The 950 will not let you control smart devices outside of your entertainment center, unless you purchase the Hub separately.
---
So the Ultimate is Better than the 950, Right?
Not so fast. The 950 remote itself as actually a newer model remote than both the Ultimate One and Home, and we think the 950 has the nicer LCD screen. It is practically the same remote as the Harmony Elite. The Elite will essentially give you the premium 950 remote plus the Hub. The Elite is Logitech's best of the best premium package and will support you now and in the future. You can read our review comparing the Elite vs Ultimate One here and the Elite vs the 950 here.
Sooooooo…..
---
Is There An Even Better Choice?
If you want an even better remote, albeit for a little more money, Harmony's flagship, the Harmony Elite is basically a 950 [top of the line remote] that comes with the Hub. This means you get the best of both worlds:  the ability to control both smart home and home entertainment devices with Logitech's best remote. However, it will cost you more. We'll break down the differences between the 950 and 'the Ultimates' below, and we'll also include the Elite for comparison purposes.
You can check the latest price of Harmony Elite and read the latest customer reviews at Amazon.
---
Quick Comparison Chart
---
The Ultimate Decision [Continued]
The biggest benefit to the Elite and Harmony 950 vs Ultimate One and Ultimate Home is that Logitech dramatically improved the design, based on years of customer feedback. The Ultimate Home was the predecessor to the Elite and the Ultimate One to the 950. Logitech is no longer manufacturing the Ultimate line [it has been discontinued].
However, you can still purchase all of these remotes on Amazon.
Based on our research as of this writing, the company is still offering limited support for the Ultimate remotes. However, and they are available for sale on Amazon at a lower cost than the Elite and 950. If you know you really just want the best remote control to control up to 15 of your home entertainment devices—but not your smart home tech—then the 950 would be the best choice for you. Again, the 950 is essentially the Elite without the Hub. The Hub is what enables you to control smart home devices such as smart lights, smart locks, smart blinds, etc. It also gives you the ability to control devices behind closed cabinets. In addition, the Hub is what allows the remote to communicate with Alexa. If these things are NOT important to you, check out the 950. You can also add a Hub at a later date.
If you just want control over your entertainment center devices, but no home automation capabilities, AND have a limited budget then the Ultimate One may be worth a look. Just don't say we didn't warn you about the weaker design.
---
Harmony 950 at a Glance
As mentioned above, the Logitech Harmony 950 is really the Harmony Elite without the Hub. If you want to control smart lighting, smart thermostats, smart blinds, etc., there you should look at the Harmony Ultimate or Elite over the 950. There are also less expensive Hub options without an LCD screen that we cover in our review here.
Pros
Same design as Logitech's flagship remote, Harmony Elite
The best remote you can buy to control home entertainment only
Beautiful color LCD panel lists activities, Favorite channels, and more
One button activities like "Watch a Movie" to automate routine tasks [turn on TV, Apple TV, home audio receiver, soundbar at the push of a button]
Cons
Does NOT include the Harmony Hub, which means you can't control smart home stuff
No support for smart speakers: Alexa and Google Home
Customers complain about challenges with mobile setup; we recommend Logitech's PC based set up instead
---
Harmony Ultimate One at a Glance
The Logitech Harmony Ultimate One is a less cool version of the 950 in our opinion.  But you will also pay less. Customers have complained about the placement of the play, pause, forward, and reverse controls along the top of the remote being awkward to navigate. As one guy put in the Logitech forums "Pay close attention to the location of the buttons at the top of the Ultimate One. I have both the 950 and the Ultimate One, and the Ultimate One is sitting on the shelf with the rest of my old remotes collecting dust." We're not sure why he didn't return it, but okay.
Pros
Includes color LCD screen.
Supports activities for home entertainment.
Very stylish design
Cons
No Harmony Hub which means can't control smart home stuff.
Customers complain that button placement makes it hard to use this remote for common tasks [fixed in the 950 model].
Fewer customizable buttons than the 950.
LCD screen isn't as nice as the 950 or Elite.
Thanks to Linux Tech Tips for the helpful video review:
---
Harmony Ultimate Home at a Glance
The Harmony Ultimate Home, although discontinued by Logitech, is still available for purchase at Amazon via third-party sellers. Logitech will also still support this remote and there is a ton of information available in online forums that will help you troubleshoot any issues on your own. The good news about this remote is that it will let you control your smart devices as well as entertainment devices [unlike the 950]. The bad news is that the interface isn't as nice as the 950 or the Harmony Elite. If you want to control smart devices with Logitech's best, most up to date remote then you should check out the Harmony Elite. If you can live with the Ultimate's older design, then you will be able so save some money over the Elite and still get most of the same functionality.
Pros
Includes Harmony Hub [control smart devices as well as home entertainment]
Includes a color LCD screen
Supports activities for both smart home and home entertainment [push one button to fire up TV, tune to Netflix, dim the lights, change lighting color, lower smart blinds, and turn on audio components]
Cons
Customers complain that button placement makes it hard to use this remote for common tasks [fixed in the Elite model]
Fewer customizable buttons
Discontinued model from vendor [older design and technology
Video credit: Logitech
You can see our full review of Smart Control vs Harmony Companion here.
---
Logitech Harmony Elite at a Glance
Now that the Neeo Thinking Remote is no longer available for sale, the Logitech Harmony Elite is once again our clear pick for the Best universal remote that you can buy in 2019. It lets you control up to 15 devices, including all popular smart home and home entertainment devices.  Chances are, if you own, the Harmony Elite will support it.  But can't the Ultimate One do all that too!  Yes, it absolutely can.  Functionally, the Harmony Elite and the Ultimate are nearly identical.  Where the Elite wins out is simply in its better design: a better LCD screen and better placement of buttons based on lots of customer complaints about the buttons on the Ultimate. The main issue is that you need to go back and forth between buttons at the top and bottom of the remote to perform routine tasks.
Pros
Includes Harmony's most "elite" model of the remote, looks and functions like the 950.
All of the features of the 950 and the Ultimate Home.
Lets you control smart home stuff with a nicer design than the Ultimate Home.
Cons
It's more expensive than the other options [although prices have dropped dramatically in recent weeks].
---
The Bottom Line: Our Recommendations
Buy the 950 if…
You want the best, most modern remote control design BUT do not have a need to control smart devices
Buy the Ultimate if…
You want to control both home entertainment and smart devices AND you are comfortable with a dated design AND you want to save money over the more expensive Harmony Elite
Buy the Harmony Elite if…
You want the best remote and hub combo available from Logitech to control both smart devices and home entertainment AND you can afford the higher price tag.
---
Harmony 950 vs Ultimate One [and Ultimate Home]: Your Turn
We hope you liked our comparison of Logitech Harmony 950 vs Ultimate One and found it valuable.
Did we help you solve the mystery? If so, cool. Let's party.
But seriously, what do you think about these remotes?  Are you interested in controlling your smart home devices as well as items in your entertainment center?
Please leave us a comment below and let us know.
Also, if you enjoyed this article, would you mind sharing it using any of the social media buttons at the top of this page? Thanks in advance!
---
You Might Also Like
If you enjoyed reading this, you might also like some of our other articles.  We'll list a few of them here.
Harmony Comparison Chart: Epic 2019 Guide/Infographic
Logitech Harmony 950 vs Ultimate One [and Ultimate Home]
Harmony Elite vs Ultimate Home: A Smart Remote Buyers Guide
Logitech Harmony Ultimate vs Ultimate Home vs Ultimate One vs Ultimate Hub
---
About the Author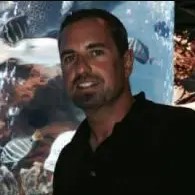 Tim "Tec Timmy" Brennan is a senior technical writer and serial entrepreneur, currently spending his nights and weekends blogging about all things technology. His primary areas of interest include smart homes, smart speakers, and universal remote controls like Logitech Harmony and Sevenhugs. He is a father of two, gadget nerd, Star Wars nut, Walking Dead superfan, and loves a good taco. He might also have a crush on Alexa. Brennan is founder at Writeinteractive, Inc., a blogger at oneSmartcrib.com and a regular contributor to UniveralRemoteReviews.com. He holds a B.A. in Journalism from Northeastern University. For more than two decades, Brennan has worked as a technical writer in the Greater Boston area for organizations that have included General Electric, Liberty Mutual, Biogen, and MIT.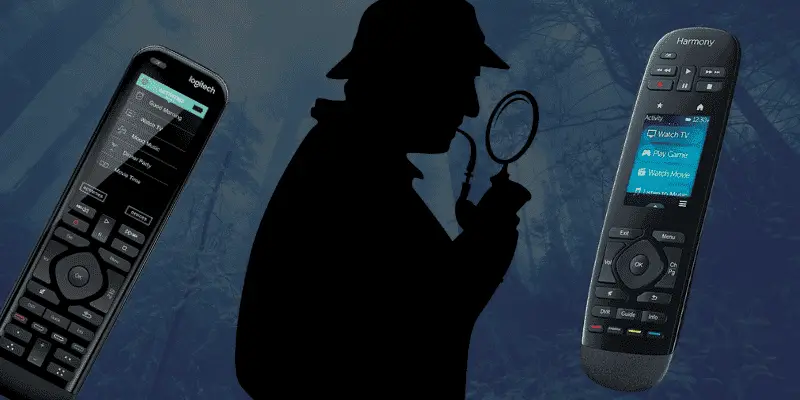 ---
About the Author
Tim Brennan, Technical Writer & Blogger
Tim Brennan [a.k.a. "Tec Timmy"] is a senior technical writer with over 25 years of experience writing for companies and organizations in and around Greater Boston, including GE and MIT. In addition to actively writing about universal remotes, Tim is also a regular contributor over at oneSmartcrib.com, a smart home blog. Tim holds a BA in Journalism from Northeastern University. Brennan is a father to two sons, a Star Wars nut, and loves a good taco🌮. There is a strong chance he is developing a crush on Amazon Alexa. You can learn more about Tim here.