Affiliate Disclosure
As an Amazon affiliate, I earn from qualifying purchases.
In this article, we will address the question of whether Logitech Harmony can control Apple TV (4K and otherwise).
The Best of Both Worlds
F
or Apple TV fans a universal remote control that would allow you to combine ATV with other entertainment devices would make the overall experience better.
And there is no bigger manufacturer of universal remotes out there than Logitech.  The company's Harmony line of remotes is at the forefront of helping consumers control both home entertainment and smart home devices alike.
But can Logitech Harmony control Apple TV?
According to Logitech, the answer to this question is YES. The company has also confirmed that all models of Apple TV are compatible with all Harmony universal remotes. However, the setup process is different for Harmony's family of Hub-based remotes vs Harmony infrared (IR) remotes.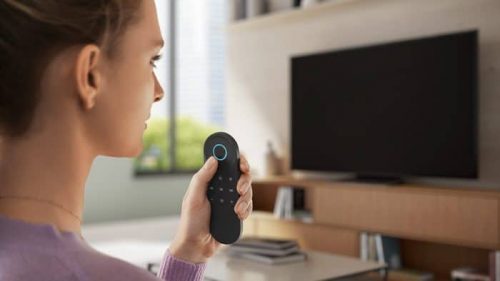 You can read our explanation about the various type of remotes here if you are interested.
But if you don't want to figure all that out, we've made it super easy for you to control Apple TV with your Harmony Remote. Just follow the appropriate guide for the model of remote you own from the table below.
---
Harmony IR vs Hub Based Remotes
Logitech manufacturers and supports two types of Harmony remotes: Hub-based remotes and Infrared [IR] remotes.
Hub Remotes
Hub-based remotes work with a Harmony Hub and control your devices using a Wi-fi or Bluetooth Signal. All Harmony Hub-based remotes can be used to control your smart home devices (e.g., smart lights, thermostats, blinds, other hubs, etc.) as well as the devices in your entertainment center.  Harmony Hub-based products are also compatible with smart speakers like Amazon Alexa and Google Home. The now-discontinued Harmony Express operates in a similar manner to the hub-based remotes, but since it uses Logitech's new blaster hardware instead of a Hub, the ATV setup process is different.
IR Remotes
IR remotes do not require the Harmony Hub and control your IR-based devices using an infrared signal. They do not support Wi-fi or Bluetooth smart home devices or Alexa /Google Home. IR-based remotes can like control most devices in your entertainment center, however. They will typically require line of site [LoS] to these devices, meaning performance will degrade significantly when trying to control devices behind closed cabinets or in other rooms.
Logitech Harmony Products By Type
You can see a breakdown of all Harmony remotes by type [Hub or IR] on our partner site here.
If you are interested, you can also read a more detailed comparison that explains the differences between Hub and IR remotes on Logitech's website.
---
How to Connect Every Harmony Remote To Apple TV (Setup Guide)
Look for your remote in the table below. Once on Logitech's site just click on the image for the type of remote you own to see how you control your Apple TV with Harmony.
*For the Ultimate Home and Ultimate One, and maybe the 950, the type will depend on when you purchased the remote.  If you are using it with a Hub, then it is hub-based; if not follow the instructions for IR.
---
Tips to Control Apple TV with a Harmony Remote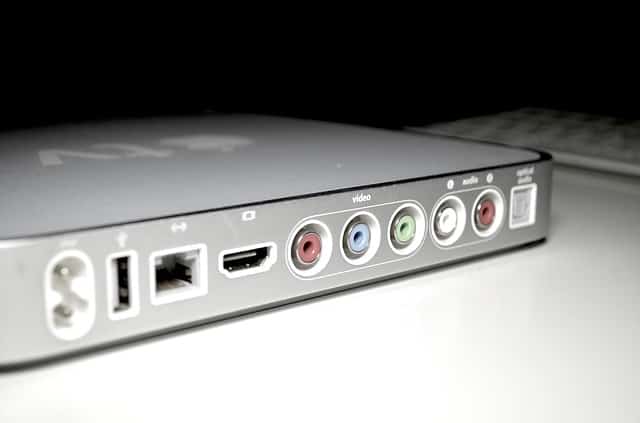 ---
Conclusion
Logitech Harmony provides broad support for all streaming media services, and Apple TV is no exception. In fact, once you set this up, it just works flawlessly. You can use your Watch Apple TV activity to fire it up with just the click of a button. Cool.
If you don't already own Apple TV and are considering it. You can check the latest pricing at Amazon here.
Conversely, if you don't own a Harmony remote and would like a recommendation, I recommend Logitech Harmony Elite for those looking for a high-end option, and Harmony Companion for a solid budget pick. Here are a couple of buttons that you can click to see the latest price on Amazon.
You can also read about the difference between Harmony Elite vs Companion in this review I wrote.
Thanks to our friend Russ from way down under in eBay Australia for the video demo. While he doesn't get deep into Apple TV functionality or setup, he does show how the Harmony Elite Remote displays the Watch Apple TV activity. He is also strangely a fan of the Apple TV remote ?. Hmm.
---
Can Logitech Harmony Control Apple TV 4k: Your Turn
We hope you found this information helpful.
Did we answer the question of "Can I Use a Logitech Harmony Remote to Control AppleTV (4K)" thoroughly enough for you? If so, would you please leave a comment below and say "Yes." Also, if not, why not?
Also, do you think that Apple TV is the best streaming service out there? Do you love your Harmony remote? Again, please leave us a comment and let us know.
One more thing, if you liked our review, would you mind sharing it using any of the social media buttons on this page ?? Thank you for your support!
📚 Related: Best Remotes for Apple TV
---
You Might Also Like
If you enjoyed reading this, you might also like some of our other articles.  We'll list a few of them here.
---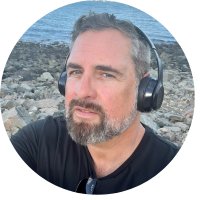 Tim Brennan is a technology blogger and hosts the @TecTimmy YouTube channel. He writes about smart homes at oneSmartcrib, home theaters at UniversalRemoteReviews, and AI in writing at Writeinteractive. A graduate of Northeastern University School of Journalism, he has written about technology for 30 years. Tim lives on the ocean in Nahant, Massachusetts.