Affiliate Disclosure
As an Amazon affiliate, I earn from qualifying purchases.
In this article, I will do my very best to provide a thoughtful and complete answer to the question: What are the best remotes for YouTube TV?
Without further ado, here are my top picks:
---
Hello, YouTube TV (Bye-Bye Cable?)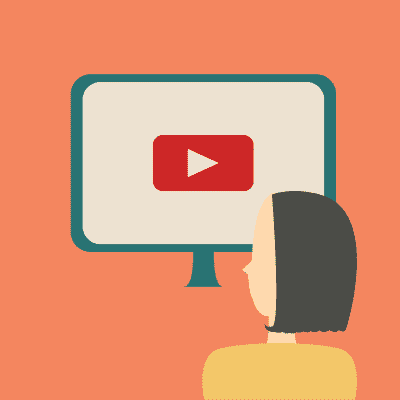 O
k, this was a tough one. I'm not gonna lie.
Admittedly, I'm brand new to YouTube TV.
I love me some YouTube. But I also love me some cable [xFinity NOT Fios], so I'm not willing to cut the cord…yet. For me, the fact that high resolution is not available for all channels and programs on YouTube TV is a dealbreaker. For many folks, the cost savings over cable may be well worth it.
However, I did sign up for a subscription temporarily to test out a bunch of remotes and apps for this blog. The results were mixed but interesting.
Surprisingly, this was not as easy as I thought it would be.
The bottom line is you can definitely use some remotes to control YouTube TV on some media players.
I will put together a detailed comparison table for each of the best remote controls for YouTube TV for the most popular streaming services out there. I will also weigh some pros and cons of the best options for each media player.
---
The Best Remotes for YouTube TV
Ok, so let's get to the heart of the matter. The following table provides a summary of my top picks for the best remotes for YouTube TV.
Note: Pricing is updated nightly via direct integration with Amazon's API, click SEE IT to get the up-to-the-minute price on Amazon.
Top Pick
Type
Voice Control Device & Remote
Top Pick For
All Streaming Platforms that Support Google TV
All Streaming Platforms that Support Google TV
Top Pick
Top Pick For
All Streaming Platforms that Support Google TV
Type
Voice Control Device & Remote
Top Pick For
All Streaming Platforms that Support Google TV
Last update on 09/27/2023 / Affiliate links / Images from Amazon Product Advertising API
Next, I'll go into a little more detail about each remote and I'll give you my top pick for each streaming media service. By the way, you can also control YouTube TV from your smartphone, so you might want to check out my post on the best remote apps for YouTube TV after you read this.
📚 Related: 11 Best Universal Remotes This Year
---
What Is YouTube TV Anyways?
The best way to explain YouTube TV is to explain what it is not:
It is not a direct competitor to the big cable companies like Verizon and Xfinity — sort of (see the third bullet)
It is not a service designed to let you watch YouTube videos on your TV. The YouTube app does this just fine.
It does not give you all or as many of the channels that the major cable providers give you. It does give you many basic channels including some local programming and a few channels that may surprise you. More on that below.
It is not YouTube Premium [formerly YouTube Red]. YTP is a different paid YouTube service that strips ads out of YouTube videos [along with some other benefits].
---
What Do You Get with YouTube TV?
YouTube TV is available on:
Some smart TVs
Many popular streaming media players [see next section for a full list]
Virtually any computer with a web browser
Mobile devices including smartphone and tablets
It includes all of the major cable networks, a ton of sports channels, and original web shows from YouTube Red.
Other benefits include access to some local channels (depends on market), a DVR feature that allows you to record unlimited content up to the Cloud. And the ability to add paid subscriptions like Showtime and HBO.
Oh yeah, and it's WAY cheaper than cable.
You can try out YouTube TV for seven days before you're charged. And because there's no contract for the service, you can cancel at any time.
Did I mention it's cheaper than cable? Just 50 bucks at the time this post was published.
---
Which Streaming Media Services Support YouTube TV?
Here is the current list of streaming media services that work with YouTube TV:
Google Chromecast
Roku
Apple TV
Xbox One
Amazon Fire TV
Additionally, you can really stream from almost anywhere as other options include:
iOS Smartphones and tablets
Android Smartphones and Tablets
YouTube website from your PC or Mac computer
Oh, and there are some quirks with getting some universal remotes to work with some media players (like Chromecast and Amazon Fire TV, see below).
In fact, my hope is that this page will serve an ongoing dialog in general as to best remotes to use for YouTube TV, so please leave a comment to share your experiences in using ANY universal remotes with a YouTube TV – the good and bad. Please leave a comment below.
Stopping short of profanity, I will publish them all, and I follow up w researched-based answers to your questions ASAP.
I try to reply to all comments within one business day.
Ok, let's dive in.
---
#1 – Best Overall: Sofabaton X1
For pretty much all popular streaming platforms that support YouTube TV, I like this new Sofabaton hub-based remote called the X1. In fact, this is my new favorite universal remote since Logitech said it will stop making new remotes. This will let you control your favorite streaming player, plus all of the other devices in your entertainment center, and smart home devices too. You can pair multiple devices together into activities or scenes, like "Movie Night" or "Watch Roku."
When you press the button with that specific label, the X1 will fire up all required components automatically. For example, for Movie Night you can program an activity that would fire up your Roku, tune to YouTube TV, automatically dim your lights, turn on your soundbar or other audio setup, and more. I do realize that this remote is a bit expensive. If this is not an option, check out the Sofabaton U1, it will pretty much give you all the same features of the Elite without the fancy color LCD screen.
You can also read my post comparing the Sofabaton X1 vs U1 here.
You COULD also use the Roku remote to control YouTube TV; however, I just can't get excited about any of those plastic remotes. However, they are certainly less expensive than the other options listed here.
Video Review
Check out my latest unboxing of the Sofabaton X1 below. Please follow me on YouTube for a fun take on all things tech!
---
#2 – Best for Chromecast: Chromecast Official
Unlike many topics, I know quite a bit about remotes. Over the past few years, I've conducted hundreds of hours of research for articles in this blog and thoroughly tested several products.
But some answers have been just downright elusive.
For this post alone, I've spent the better part of a week researching YouTube TV remotes and still have some lingering questions about some of the options out there. That said, I CAN give you some definitive universal remote recommendations for major streaming players that support YouTube TV.
Some folks have had good luck with using various remote apps on their phone, but I don't really like any of these save a few remote apps that work well with YouTube TV. After diving deep into the forums like Reddit, AVS Forum, and Quora, it looks like the best option is to stick with the Chromecast remote itself. However, this isn't exactly a universal option and that remote is very limited but it is what it is.
One idea that you can pick up a remote add-on from a company called "Sideclick" (love this) to extend the Chromecast remote's functionality. I'll include a link to it over at Amazon below.
---
#3 – Best for Apple TV: Apple TV Siri Remote

Ah Apple TV.  If you are a big fan of Apple products like I am, chances are you are also a fan of Apple TV and maybe even already a subscriber. Subscribers to ATV seem to love it. I do find this a bit funny as you don't really get THAT much more than you get with other services, like Amazon or Roku for much less.
But, who am I to judge, I have an $1100 iPhone. LOL.
That said, many customers complained that the original Apple TV remote left a lot to be desired. Shame on you Apple for not getting it right the first time. The good news is that the new Apple Siri remote has won over Apple's discerning fans in a major way. However, this is a proprietary remote that will only control ATV content and nothing else.
If you want something more universal, check out my pick above from Sofabaton. The X1 and U1 will also work great with Apple TV.
Video Review
  Video Credit:
AppleInsider
---
#4 – Best for Xbox: PDP Gaming Remote
The PDP Gaming remote (formerly PDP Talon Media remote) is the perfect accessory for any Xbox One owner, officially licensed by Microsoft and fan favorite for die-hard enthusiasts.
The PDP remote allows you to control your Xbox, TV, Blu Ray, and streaming media applications with rubberized controls and volume, channel, mute buttons plus a D-pad, A, B, X, Y, and numeric buttons as well.
It also has motion activated backlighting so you can game, stream and watch YouTube TV in the dark! Requires 2 AAA batteries. I recommend rechargeable batteries as the battery life is not great.
---
#5 – Best for Amazon Fire TV: Fire TV Cube (3rd Gen)
I love my Fire TV Cube 3rd Gen and I find that I have been using Fire TV more and more as my go-to launchpad for everything since adding it to my home theater.
It just makes controlling your entertainment experience so much easier and YouTube TV is no exception. In fact, you can get Alexa to download and install the YouTube TV app for you. Just say "Alexa, Open YouTube TV" and then "Alexa, Download YouTube TV."
Yep, it's that simple. No remote is required but the Alexa remote that comes with the new Cube works well too.
The service fees for YouTube TV apply after the trial, but if you want to cut the cord with YouTube TV, Fire TV is a great option.
It is important to note that there are currently two versions of the Fire TV Cube available out on Amazon. The newer option, which costs just a little more, has a vastly improved hardware set up so if you are going this route, I would go with the latest 2nd Generation Cube.
Click the button below to check the price of the Fire TV Cube at Amazon.
Video Review
Here's an unboxing video of the updated 3rd Generation Fire TV Cube over on my YouTube channel a while ago. Please subscribe!
---
#6 – Best Keyboard Remote: Fosmon Mini
I would be remiss if I didn't include a recommendation for a mini keyboard that you can use to control both YouTube TV as well as YouTube itself! If you are an avid YouTube watcher like me and find yourself watching it more and more on the big screen, this compact keyboard may very well be your new best friend when it comes to YouTube viewing.
I tend to do a ton of searching around when I watch YouTube and navigating with a remote, any remote, was downright painful. That was until I bought this little guy as a compliment to my X1 remote from Sofabaton.
It does put another device on your coffee table, sure. But this is totally worth it in time savings alone for avid YouTube watchers in my opinion.
---
#7 – Best Hub and App: Broadlink RM4 Pro
You can control YouTube TV using YouTube's own TV app. In fact, here's a helpful video from YouTube TV Help that shows you how to download the app and set this up.
However, I like the Broadlink Pro Hub and app better. Why? This is one of the best remote-control app for YouTube TV, your home theater, and heck-even your entire smart home!
It will let you program activities like "Movie Night" that I mentioned previously, and it even has built in temperature and humidity sensors that be used to trigger certain events like dimming lights or turning on your AC. While the app may not be an ideal substitute for a hard remote, this is still a very cool device.
Video Review
  Video Credit:
Paul Hibbert
---
The Best Remotes for YouTube TV: Your Turn
So, what do you think about my picks for the best remotes for YouTube TV?
As I said earlier in the article, I would love for this post to turn into more of a dialog so I can update it with your opinions and insights as well.
Do you subscribe to YouTube TV? Thinking about cutting the cord? If you already subscribe, what streaming media services are you using to run YouTube TV? How do you like it?
If you are using Chromecast, have you had any success with a remote? If so which one?
How about a remote for any other service listed here [or not here]?
Please leave a quick comment below and let me know.
I look forward to watching and moderating an ongoing dialog here. Cheers!
📚 Related: Best Smart TVs With Google Assistant
---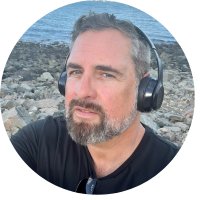 Tim Brennan is a technology blogger and hosts the @TecTimmy YouTube channel. He writes about smart homes at oneSmartcrib, home theaters at UniversalRemoteReviews, and AI in writing at Writeinteractive. A graduate of Northeastern University School of Journalism, he has written about technology for 30 years. Tim lives on the ocean in Nahant, Massachusetts.